Creating Disaster Safety Plans Can Save Lives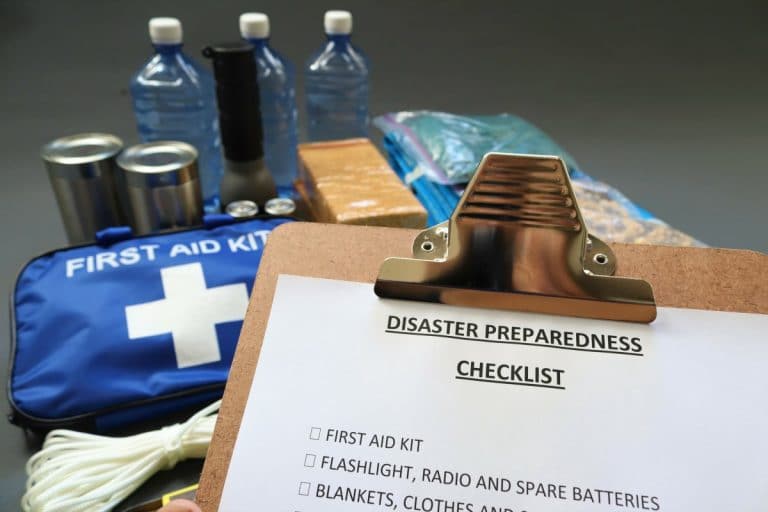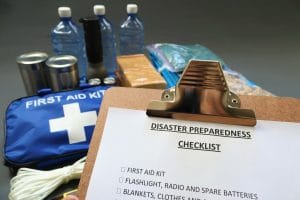 While everyone can experience certain disasters, different regions of the country are more susceptible to particular weather events. Georgia has some pretty incredible natural disasters in its history that include fires, tornadoes, and flood-inducing hurricanes.
Aside from the obvious insurance nightmare and dealing with damage claims, these events have the capability of causing wide scale catastrophic injuries to many of our citizens. Being prepared in advance to handle the various dangers our state routinely faces can help you save your life and the lives of your family members.
Creating simple safety and evacuation plans like those provided below can help you when time is of the essence when an emergency strikes. Go over them and even practice drills with everyone in your household to make sure they understand what to do if they need to react quickly.
Fires
Fires spread so quickly that you rarely have more than a few minutes to get out of your home. Often times they start at night so the only warning may be a fire alarm. Depending upon where the fire ignites, you may have few options to safely get out of your home with no time to think.
Draw a map of your floor plan and surrounding area outside your home
Highlight escape routes from every room leaving through a door and a window
Designate and mark a meeting spot a safe distance away from your home structure
Post the plan on a wall in an area it will be regularly seen
Keep a full fire extinguisher on hand to put out small fires before they can spread
If the smoke alarm sounds leave immediately follow the escape route and get out
Cover your mouth and nose with a cloth to prevent breathing smoke and crawl to the door
If the doorknob is cool to the touch, proceed, but if it's hot or you can't keep moving, go back and leave through the window
Purchase escape ladders for second floor bedrooms and pre-install if required
It's a good idea to keep all valuables and important papers that can be difficult or impossible to replace in a fireproof safe because you'll have no time to gather them if a fire breaks out.
Hurricanes
Hurricanes are unpredictable but you have time to escape the physical harm they can cause if you just preplan and pay attention to weather updates.
Before the hurricane gets close, pack an emergency bag for your car containing:
Important documents such as insurance policies and birth certificates
Irreplaceable family photos
Identification
Keys to safe deposit boxes or storage units
Prescription medication
Cash
Clothing and toiletries
Cell phone with power cord and car charger
Bottled water and non-perishable snacks
Warm clothing
A battery operated radio with spare batteries
Keeping a roadside emergency kit in your car can give you a head start on having some of the essentials on hand. As with the fire evacuation plan, you'll want a predesignated meeting place for family to regroup. In addition, you'll need to:
Establish an out of state friend or family member who can be a primary point of contact in the event you become separated from family or you lose communication with other family members.
Plan and pack for pets to bring them with you.
If you have the ability, plan out an efficient evacuation route to take you away from the storm.
Leave ahead of the storm. If you wait until evacuation is mandated, you run the risk of being trapped in place when the storm hits without putting enough distance between you and the danger zone. A few unnecessary nights in a hotel is well worth the price of making sure you get out in case your area takes a direct hit.
Fill your gas tank in advance.
Tornadoes
Tornadoes are entirely unpredictable acts of nature that can appear out of nowhere and destroy entire towns, or may just as easily move down the center of a street and not damage a thing. Certain weather is more apt to produce tornadoes and meteorologists can detect rotation using radar, but they cannot determine where or when they may touch down.
Unlike fires and hurricanes, during a tornado watch or warning, sheltering in place inside your home is your safest option. The only time you should seek alternate shelter is when you live in a mobile home. Otherwise:
Find a safe place in your most interior room or basement for you, your family, and pets
Use a mattress to shelter you from falling or flying debris
Keep nonperishable food, bottled water, and a first aid kit in your sheltering spot
Be sure to keep a charged cell phone to call for help if necessary
A catastrophic injury can happen at any time and anywhere and your quality of life will instantly be altered. It's hard to plan for the unexpected and it takes astronomical financial resources to make it through one of these injuries. Besides, if someone else's negligence caused your life to change, shouldn't they be the one to cover your expenses for however long you need to reach maximum recovery? What about if you never fully recover and need care for the remainder of your life? The responsibility shouldn't fall squarely on you.
If you or your loved one suffers a catastrophic injury at the hands of someone who was careless, seek help from the dedicated Atlanta and Savannah catastrophic injury lawyers at Harris Lowry Manton LLP. Our attorneys will work tirelessly to obtain fair compensation for the harm inflicted on you. Schedule your free case evaluation today by calling our Savannah office at 912-417-3774, our Atlanta office at 404-998-8847, or we invite you to reach out to us through our contact page.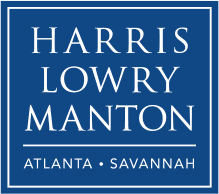 Harris Lowry Manton LLP is a dedicated full-service trial law firm. Our Georgia personal injury lawyers fight for the injured throughout every step of the legal process. We explain how litigation works from the moment you come into one of our offices in Atlanta or Savannah until your case is solved. Our legal team has achieved remarkable success because we leave no stone unturned when investigating our client' claims and what should have been done to prevent their injuries. We file claims against all responsible parties — not just the most obvious one.
Read more about Harris Lowry Manton LLP.