What Your Auto Insurance Company Doesn't Tell You When You're in an Accident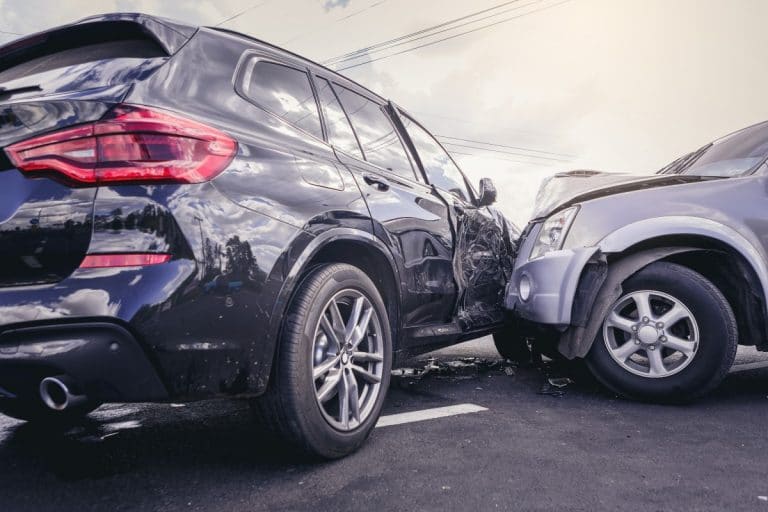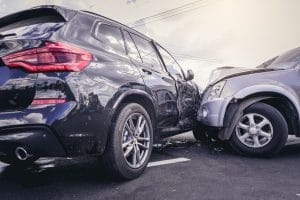 You pay your car insurance policy every month like clockwork because you know if you don't, your driving privileges can be suspended or you risk financial ruin if you're involved in a car accident. In exchange for paying for a policy you rarely use, you expect your insurance company to be there and make good on its promises when you do find yourself in need. It's a two-way relationship that you're expected to trust on blind faith because you don't really have an alternative.
That trust is often broken by insurance carriers when you least expect it. Sadly, insurers are in the business to make money based on risk. If they gamble, they want to be sure they lose as little as possible. That means engaging in practices designed to save them money, even when faced with having to cover an auto accident. To accomplish their goal, insurance companies rarely give their insureds advance warning of what could happen during the claims process.
Take a look at some of the tricks used by auto insurance carriers:
With friends who are bad drivers, who needs enemies? Accidents that count towards your insurance don't always directly involve you. Maybe a family member borrows your car, or worse, a friend has talked you into letting him or her use your car to run a quick errand. Hours later, you're on the phone with your insurance company filing a claim because said friend blew through a stop sign and t-boned another driver in your car. That may not be where it ends. You could end up seeing a rate increase on top of having to come out of pocket for the deductible. You could also face a lawsuit if  damages and injuries exceed your policy limits.
Declaring your car a total loss saves insurance companies money. How many times have you heard someone with an older or undesirable car say "I hope they total it" after being involved in an accident? Be careful what you wish for because you're not going to get enough out of it to buy a brand-new car. In fact, you may not even get what your totaled car is worth. So why total your car if it's able to be restored to a safe, drivable condition? As you might imagine, the answer is pretty simple. It's sometimes in the insurance company's best interest financially to declare your vehicle a total loss than to pay for the cost of parts and labor.
Something else to keep in mind is that Georgia requires you to pay sales tax on a replacement vehicle when your car has been totaled. That said, under Comp. R. & Regs. § 120-2-52-.06, the insurer must either offer a cash equivalent settlement based upon the value of a "comparable auto," including all applicable taxes and other fees, or offer a replacement vehicle, including all applicable taxes, license and other fees.
Your claim could be denied, or worse, your insurer might drop your coverage. Policy language provides for circumstances under which an insurance carrier can drop your coverage. Few people read the fine print because at the end of the day, you need insurance and the insurer isn't going to change its terms if you disagree. Insureds who have too many accidents on their record or who engage in activity that increases their risk of liability will give insurers pause and are likely to cause cancellation of your Excessive speeding tickets, drunk driving, and other accident-prone behavior are almost certain to land you without coverage. Additionally, if you get into an accident and your carrier discovers that you misrepresented a material fact on your application, they can deny your claim and drop your coverage.
Repairing your vehicle may decrease its value. If you've been in an accident, you're really in a no-win situation from the beginning when it comes to property damage to your vehicle. Services like Carfax make it easy to determine the market value of your vehicle based on everything from service history to accident involvement. Even when the insurance company agrees to pay for the repairs, the claim estimate may be based on using after-market parts rather than original equipment manufacturer (OEM) parts. OEM parts will help your vehicle retain more of its value as compared to generic parts.
When facing a car accident claim, you need aggressive legal representation to go up against the insurance company. The auto accident attorneys at Harris Lowry Manton LLP know how to protect your rights and seek the compensation that you deserve. Whether you have personal injuries or the insurance company is trying to limit your benefits, our experienced accident attorneys understand how to maneuver through the claims process to help you come out on top.
To schedule your free case evaluation with one of our fierce car accident attorneys, call our Savannah office at 912-651-9967, our Atlanta office at 404-961-7650, or we invite you to reach out to us through our contact page to tell us your story.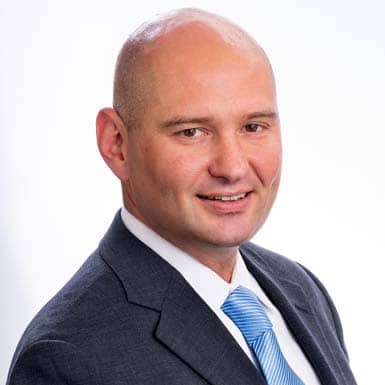 Jed Manton is committed to representing individuals and business that have been harmed by the actions of others. With a solid track record, Jed has helped numerous clients who have been seriously injured or who have lost a loved one obtain justice, while holding the wrongdoer accountable.
Read more about Jed D. Manton here.