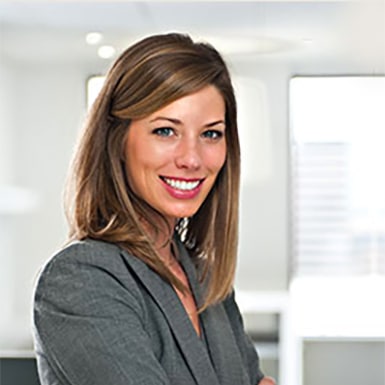 Kristy S. Davies
Associate
Kristy S. Davies joined HLM in 2012 after serving two years as Assistant State Attorney in the First Judicial Circuit of Florida, where she was lead prosecutor in more than 75 trials. At HLM, she focuses on product liability, wrongful death, personal injury, and business torts.
Kristy's extensive trial experience includes a recent case with HLM Partner Steve Lowry in which a jury awarded $40 million to the family of a South Georgia police chief who was hit by a pickup truck while assiting a motorist and was permanently disabled.  She also tried another recent case with Steve that yielded a $4.8 million award to a couple and their children who were shot at during a road rage incident.
A native of Waycross, Georgia, Kristy graduated from Florida State University School of Law in 2010 and is licensed to practice in both Georgia and Florida. In 2006, she graduated magna cum laude from the University of Georgia with a B.A. in Speech Communication. She is an active member of the American Association for Justice and the Georgia Trial Lawyers Association. In 2016, Kristy was selected to be a member of the 2016-2017 GTLA LEAD Program, a program that identifies and trains promising trial lawyers for future leadership roles in GTLA and their communities.