Benefits of Choosing a Trial Lawyer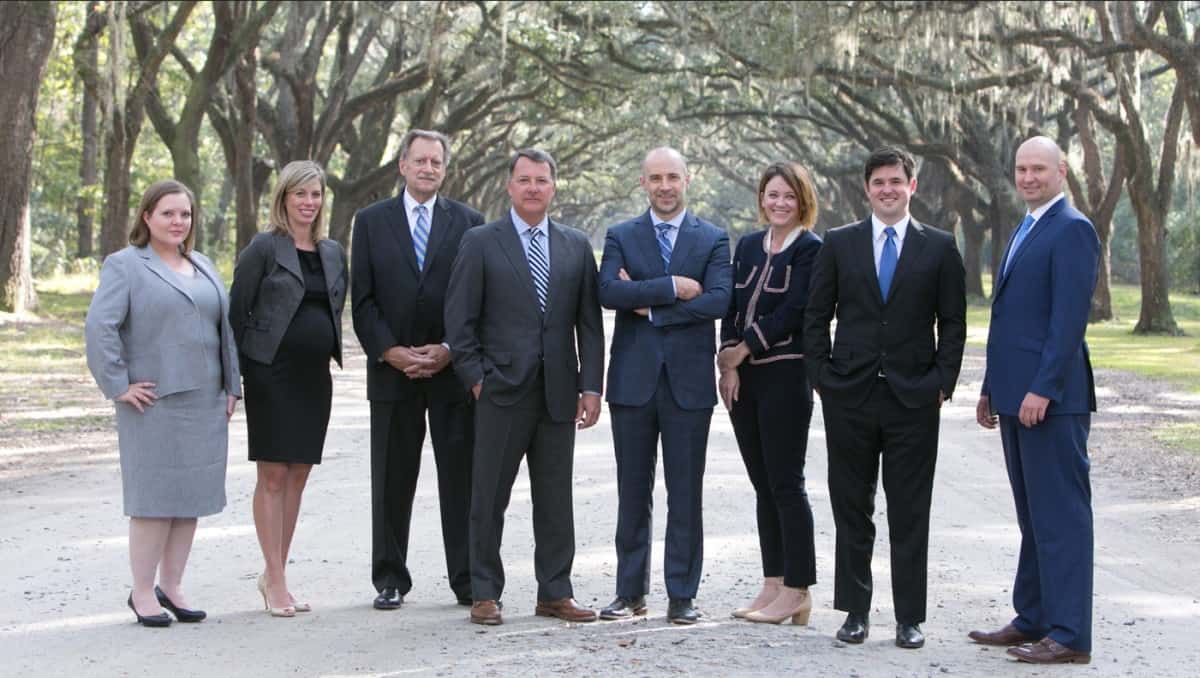 The Benefits of Choosing an Atlanta Trial Lawyer
Why trying cases may yield the best result for an injured client
There are generally two ways injury victims can be compensated for their medical bills, lost wages, physical pain, and emotional suffering. The first is through a verdict by a trial jury. The second is through a negotiated settlement with the defendant or their insurance companies. Trials are heard by a jury of your peers – people who struggle with the daily ups and downs of life, people who are going to best understand your pain. Many times, when jurors find someone liable for an accident, a higher cash damage is awarded than an insurance company would provide.
We understand that some clients would prefer to settle a case than try it; there is sometimes less pressure and less public exposure involved. The reality is that insurance adjustors know this, too. Insurance adjustors also know which lawyers are willing to try cases before juries and which are intimidated by the process. Insurance adjustors may make larger settlement offers if they know that the victim's lawyer is not only willing to try a case before a jury, but also has a reputation for getting large jury verdicts.
At Harris Lowry Manton LLP, our lawyers have earned their strong -reputation as trial lawyers by getting some of the largest jury trial verdicts in Georgia across a broad spectrum of personal injury practice areas. Some of the top-tier verdicts our Atlanta personal injury lawyers have obtained are:
On May 10, 2016, a Decatur County Superior Court jury awarded $35 million to Climax, Georgia Police Chief Joel Jenkins and $5 million to his wife Aimee after he was hit by a pickup truck in 2010. HLM partner Stephen G. Lowry served as lead counsel for the Jenkins family.
$30.5 million jury award to a mother and her child who was born severely and permanently brain-damaged because of medical malpractice. HLM partner Jed Manton served as co-counsel, along with Daniel Weinstock of the Philadelphia firm Feldman Shephard LLP, in the Gwinnett County state court case.
In a case tried by HLM lawyers, a woman was awarded $8.5 million in economic and non-economic damages and $35 million in punitive damages as a result of the poor care her father received during the eight months he was a resident at Moran Lake Road Nursing Home in Rome, GA.
Our lawyers have obtained numerous multi-million-dollar jury verdicts, and have been able to negotiate multi-million-dollar settlements on behalf of our clients.
How Do I Know if I Need a Personal Injury Attorney?
Why trial experience matters
Being able to try and win cases is important for getting the best settlement offers. It is also important because the end result—knowing how to present a case to a jury directly—dictates what steps need to be taken from the initial client interview through discovery and preparation for trial. Trials involve many legal, practical, and procedural issues. Understanding how judges will rule on these issues and how jurors will perceive them is key to determining how each phase of the case should be handled. Some of the key issues that need to be addressed before the jury trial are:
Working with experienced engineers, traffic reconstruction experts, doctors, and other professionals who will have credibility in court. This enables the legal team to present the relevant facts, corroborated by the opinions of persuasive experts.
Having the correct documents and reports so that written evidence will be admitted by the trial judge.
Anticipating arguments the defense may present through a thorough discovery process.
Identifying and understanding which laws apply and how those laws are relevant to the trial.
The best trial results require superior preparation. Thorough preparation and persuasive arguments are what makes the Atlanta, GA personal injury attorneys at HLM stand out.
Speak with an experienced Atlanta personal injury lawyer today
Our lawyers are not only the attorneys of choice for many Georgia residents; we are also the lawyers of choice for many attorneys throughout Georgia and the Southeast. Our lead trial attorneys are often called in to act as counsel for other law firms in especially complex cases. Many of our attorneys have been honored for their excellence in trial litigation.
We handle a wide variety of practice areas, including medical malpractice, catastrophic injuries, vehicle crashes, product liability cases, and more. To make an appointment with one of our Atlanta and Savannah personal injury lawyers, please phone 404-961-7650 in Atlanta or 912-651-9967 in Savannah. You can also make an appointment through our contact form.