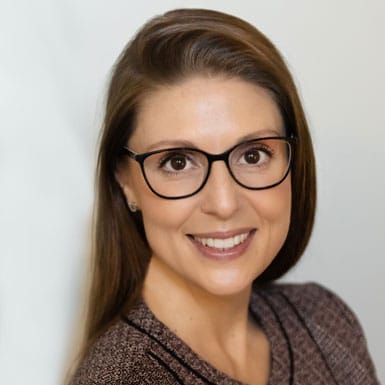 Korinne R. Morris, ACP
Advanced Certified Paralegal – Product Liability and E-discovery
Korinne Morris is an Advanced Certified Paralegal at Harris Lowry Manton LLP's Savannah office, where she has been employed as a paralegal since 2009. A senior paralegal, Korinne is the firm's longest-standing employee and has been partner Steve Lowry's dedicated paralegal since 2014. Korinne is also the current Ethics Chair of NALA – The Paralegal Association.
Korinne works on a variety of personal injury cases including product liability, medical malpractice and other complex litigation. She has been actively employed in the legal field since 1998, with over a decade of training and experience in real estate law before transitioning into the practice area of personal injury in 2009.
In 2017, Korinne became the first and only person in the State of Georgia to earn the Advanced Certified Paralegal credential in the practice area of Product Liability from NALA - The Paralegal Association. In 2019, she earned the ACP E-Discovery credential. Passionate about the cases she is involved in, Korinne believes in developing lasting connections with the clients she works with. She is an active member of NALA - The Paralegal Association, Attorneys Information Exchange Group, American Bar Association, American Association for Justice, Southeastern Association of Legal Assistants and Georgia Trial Lawyers Association.