Georgia Injury Lawyers Handling Spinal Epidural Abscess Claims
Did medical negligence lead to your spinal abscess? Call us today.
If you developed a spinal epidural abscess after a medical procedure, or if your diagnosis and treatment for that abscess were delayed, you could be entitled to compensation. Harris Lowry Manton LLP recently secured a record-setting $18 million verdict on behalf of a client who developed an infection stemming leading to a spinal epidural abscess, which left her permanently paraplegic. To learn more about your options, please contact us in Atlanta or Savannah today.
What is a spinal epidural abscess?
An abscess is a pocket of bacteria, or pus, that develops within the tissues of your body. It is usually the result of an underlying infection that has been undiagnosed and/or untreated. Per MedlinePlus, an epidural abscess is "caused by infection in the area between the bones of the skull, or spine, and the membranes covering the brain and spinal cord (meninges)." A spinal epidural abscess is located within the spine.
What are the signs of a spinal epidural abscess?
The most common signs of a spinal epidural abscess are pain, which can radiate outwards from the site of the abscess, and fever caused by fighting the underlying infection. Some patients may also experience incontinence and difficulty urinating. Patients may also have difficulty walking, depending on where the abscess is located.
Epidural abscess diagnosis and treatment
In order to diagnose an epidural abscess, doctors may order a number of tests, including blood cultures, MRIs, CT scans, urine analysis, and blood tests. If they can access the abscess easily, they may drain it and analyze the contents.
Once an abscess is diagnosed, doctors may prescribe antibiotics to eliminate the infection. In some cases, surgery may be necessary.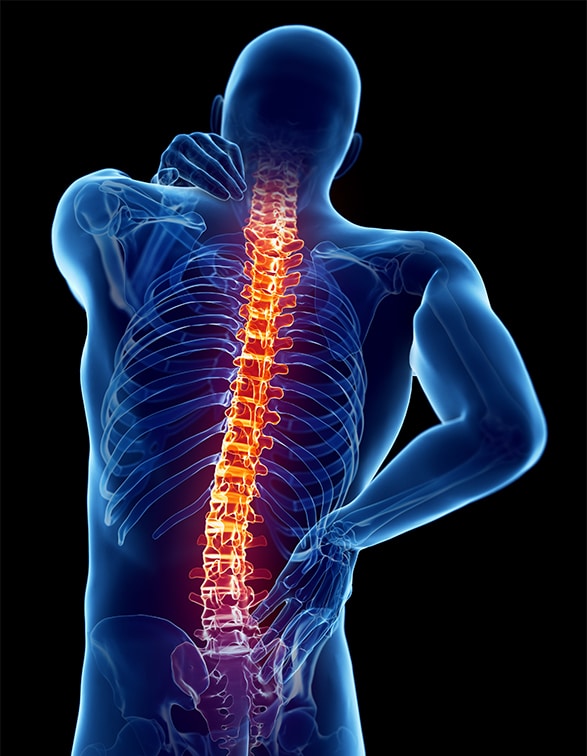 Medical malpractice and spinal epidural abscesses
A spinal epidural abscess can be caused by bacteria, fungus, or other underlying infections. It is critical that doctors diagnose and treat an abscess as quickly as possible. A paper published in the Journal of Neurology, Neurosurgery & Psychiatry states that "Late diagnosis or inadequate treatment [of a spinal epidural abscess] may leave the patient with long term severe or disabling incapacity."
If you have developed a spinal epidural abscess and have suffered long-term injuries or illness as a result, you may have been a victim of medical malpractice:
Failure to monitor. Any patient who has undergone a surgical or medical procedure on his or her back or spine should be monitored closely for potential signs of infection. This is especially important for patients who are undergoing out-patient procedures. Failing to monitor for these signs is an act of medical malpractice.
Failure to diagnose/misdiagnosis. If a patient complains of pain or fever, and the doctor does not test for potential infections or complications, that patient may have a medical negligence claim.
Delayed diagnosis/misdiagnosis. Spinal abscesses can develop even when the patient has not undergone a procedure, and doctors should be prepared to test for an abscess if the patient is showing signs. If a doctor delays testing, the treatment will also be delayed.
Failure to warn. All surgical patients have a right to know the potential complications and side effects of their procedures. If a doctor failed to mention that you could develop an infection, or failed to provide you with information that explains the risks, he or she may be liable for your injuries.
Landmark medical negligence case
In 2018, Harris Lowry Manton LLP secured a record-setting verdict on behalf of a client who had been admitted to a Savannah hospital complaining of back pain and presented with signs of an infection. While in the hospital, an infectious disease doctor failed to diagnose her spinal epidural abscess.
As a result of this delayed diagnosis, the client was not given the treatment she needed, and she was left permanently paralyzed and unable to walk.
Harris Lowry Manton LLP's trial team presented a compelling case, incorporating medical illustrations, films and other visual aids that helped the jury understand why the plaintiff was tragically paralyzed due to medical negligence. The trial took 7 days, but the jury returned its verdict within hours: $18 million, the largest medical malpractice verdict ever awarded in Chatham County.
Harris Lowry Manton LLP fights for victims of medical malpractice
Harris Lowry Manton LLP is the only Georgia law firm to secure #1 verdicts in six different areas of injury and negligence claims. We have secured more than $68 million in verdict and settlement awards for victims of medical malpractice throughout the state. If you developed a spinal epidural abscess that was undiagnosed and untreated, we want to help you.
Experienced Georgia medical malpractice lawyers
For more information about our services, or to learn how our Georgia medical malpractice attorneys can help, please fill out the Free Case Evaluation form or call us: 404-961-7650 in Atlanta, or 912-651-9967 in Savannah. Harris Lowry Manton LLP represents clients throughout Georgia. If you are unable to travel to us, we will come to you.