Harris Lowry Manton LLP's 5th Annual First Responder Appreciation Luncheon Was a Success!

First Responders are the heart and soul of our communities. They keep us and our families safe from harm, and protect us when we need them the most. They run towards danger, so we can get to safety. At Harris Lowry Manton LLP, we wanted to give back to the law enforcement officers, fire fighters, EMTs, paramedics, and other people who keep our communities strong.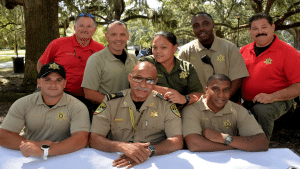 That is why we were proud to host the 5th Annual First Responder Appreciation Luncheon in Daffin Park in Savannah on September 25th. We are even prouder at the wonderful turnout we had – not just from Savannah's Finest, but from all the members of the community who stopped by to say "thank you," and to celebrate the good work our First Responders do every day.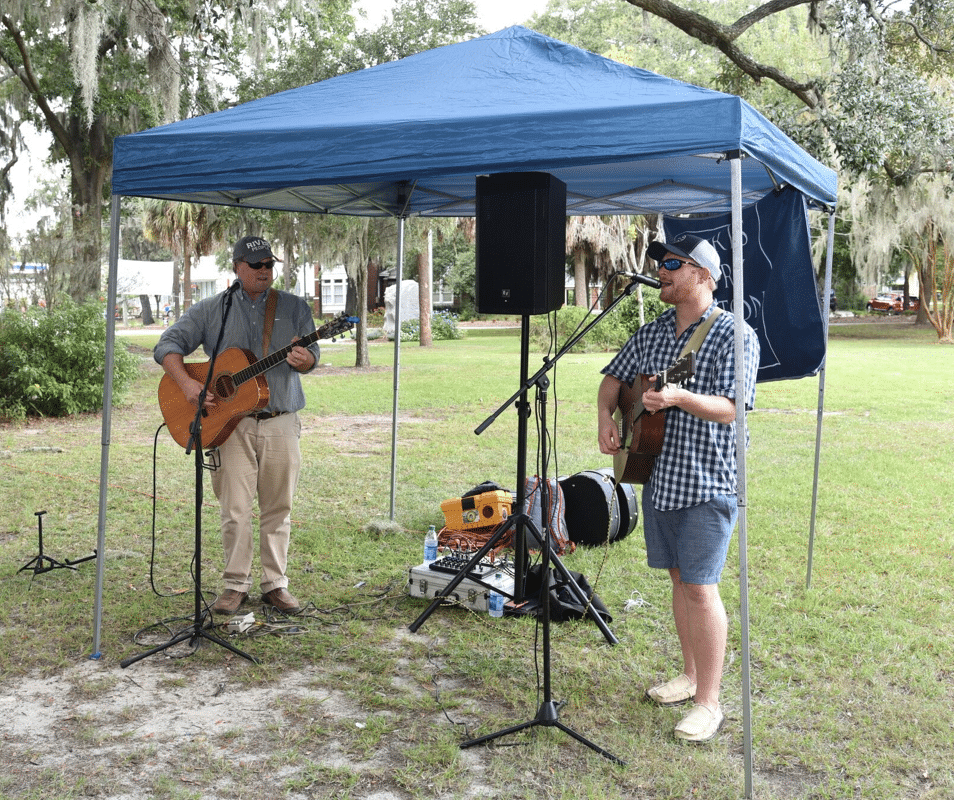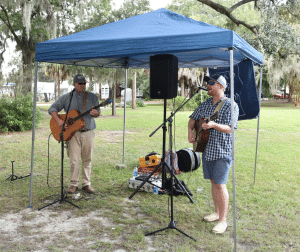 This year's lunch was a great success. Firm partners Jeff Harris, Steve Lowry, and Jed Manton — and the firm's associates and staff — dished out delicious burgers and pulled pork sandwiches (and more) from local culinary legend Kirk Blaine, while listening to Savannah's own Junkyard Angel. We had some new tee-shirts to hand out this year, as well as giveaways like University of Georgia football and Savannah Bananas tickets, and gift cards to local restaurants.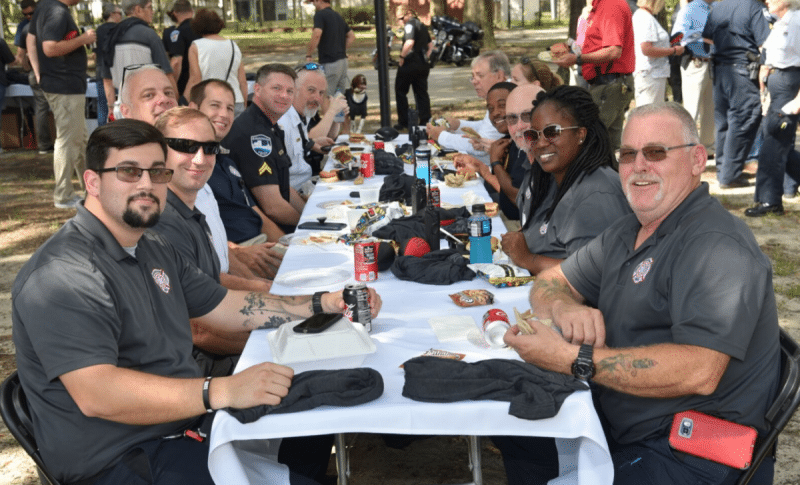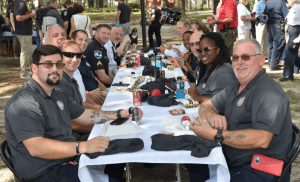 We took a LOT of pictures of the event, and pulled a few that we loved. You can check out all of the photos in Savannah Now's photo gallery.
Thank you, Savannah, for helping us honor the men and women who keep us safe every day and every night. And thank you to every First Responder, here in Savannah and throughout Georgia, for your courage and compassion. We appreciate everything that you do!