Seniors Are Falling More Because of the Drugs They Take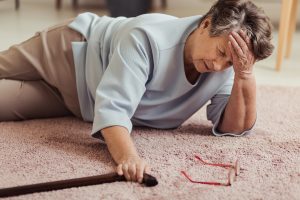 There are many joys to aging – such as a retirement filled with travel and spending your golden years with loved ones – but there are difficulties, too. Many seniors take prescription drugs to protect their hearts, to normalize their blood pressure, and to relieve their aches and pains as well as other age-related illnesses and ailments. While these medications can extend people's lives and improve the quality of those extra years, recent studies show there are inherent risks with some of these drugs.
According to a report in the Washington Post, the lead author of a recent study on medications for seniors found that, in 2017, nearly 94% of seniors took at least one prescribed drug that increases their risk of falling – an increase from the 57% rate for 1999. According to Amy Shaver, a postdoctoral researcher in the Department of Epidemiology and Environmental Health at the University of Buffalo School of Public Health and Health Professions, "These drugs are doing what they are supposed to be doing, but also are working off target. There are valid reasons to prescribe them. But they can be problematic."
The study analyzed data from the Centers for Disease Control and Prevention's National Vital Statistics System and the Agency for Healthcare Research and Quality's Medical Expenditure Panel Survey. Shaver said that various factors may be contributing to the rise in falls such as the use of opioids and anti-depressants. More antihypertensives (that treat high blood pressure) are being prescribed, too. Shaver emphasized that the study focused on population trends rather than the individuals who took the drugs, fell, and died.
Key findings from the study on increased fall rates for seniors
The study showed that between 1999 and 2017 there were about 7.9 billion drug orders that increased the risk of falls. Additionally, deaths from falls had an overall increase during this time period. The research also revealed that:
Women, especially African American women, were more likely to be prescribed fall-increasing drugs than men. The next highest fall rate applied to white females, then African American men, and finally white men.
Falls that resulted in deaths increased 160% for white women from 1999 to 2017.  Shaver speculated that this increased fall rate may be "because women carry less muscle [than men] and have less bone density."
Seniors are already at risk of falling
According to the CDC, nearly 25% of Americans 65 and older fall each year. Falls are the leading cause of deaths and nonfatal injuries for seniors. Nonfatal falls can cause traumatic brain injuries, spinal cord damage, and broken bones (such as fractured hips). Three million American seniors receive ER treatment each year and about 800,000 seniors are hospitalized annually due to falls.
Some of the factors that may lead to falls for seniors are due to difficulty with balance, vision problems, vitamin D deficiency, and weaker legs. The risk from medications is worrisome because the drugs can help seniors with chronic pain, insomnia, and other medical problems, so finding the right balance is critical.
What remedies are being considered to address the risk of falls from senior prescriptions?
The CDC is working to improve communication between doctors and pharmacists to better screen the risk of falls from medications. Shaver states that patients should be better aware of the potential side effects of their prescriptions. They should proactively ask their doctors and pharmacists about the risks of falling. Doctors should know all the drugs their patients are taking to address any potential drug interactions and test their patients for balance and coordination to reduce the risk of falls.
Greg Rhee, assistant professor of medicine and public health at the University of Connecticut School of Medicine, encourages doctors to consider "safer options, if they exist, particularly among anticholinergic drugs. These are medications that block the action of the neurotransmitter acetylcholine, which can cause involuntary muscle contractions. Doctors typically prescribe them for urinary, respiratory and gastrointestinal disorders, and also for treating depression."
Rhee says that anticholinergic drugs can cause "cognitive impairment — including memory problems — dementia, drowsiness, sedation, even hallucinations, all of which can increase the possibility of falls." Rhee says that seniors have an increased risk of developing adverse drug reactions as the number of medications they take increases.
Who's liable if a senior falls and dies or suffers serious injuries?
If anyone 65 or older falls due to the medications they took, the manufacturers of the drugs may be liable if they failed to warn of a falling risk. A product liability lawsuit can be filed against the manufacturers and distributors of defective drugs.
If anyone, regardless of age, falls while shopping, gathering at a social function, seeking professional services, or while on the property of another, the owner of the property may be liable if the owner was aware of a risk of falling and failed to take corrective action or warn customers.
If a senior falls and sustains injuries while receiving care, for example in a nursing home or a rehabilitation center, the facility may be held liable for its failure to protect the resident. You can file a lawsuit against a nursing home for negligence.
Harris Lowry Manton LLP represents Georgia victims and families in personal injury claims in Atlanta, Savannah and across the state. Whether your loved one was injured by a defective drug, an unsafe property, or the negligence of caretakers, we want to help. To schedule your free, confidential case review today, call our Atlanta office at 404-998-8847, our Savannah office at 912-417-3774, or reach out to us through our contact page  to schedule an appointment.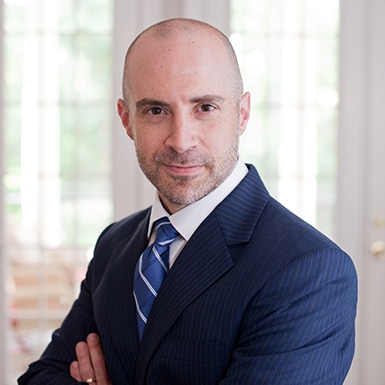 Steve Lowry is an award-winning litigator who has secured record-setting jury verdicts on behalf of his clients. A passionate advocate for individuals who have been harmed by the actions of others, Steve has won numerous top 10 verdicts in Georgia.
Read more about Stephen G. Lowry here.