Sex Offender Jeffrey Epstein Has Been Arrested for Sex Trafficking
In 2008, celebrity financier and serial sex offender Jeffrey Epstein was given an incredibly lenient sentence after pleading guilty to "two state prostitution charges involving a 17-year-old girl," in a deal that was sealed by the courts in Palm Beach County, per the Miami Herald. The outrage was immediate, and left people feeling angry and frustrated that the criminal justice system had failed.
Until now.
On July 3, 2019, a federal appeals court unsealed part of those records. On July 6, 2019, prosecutors from the Southern District of New York's Public Corruption Unit charged Epstein with one count of sex trafficking minors, and one count of conspiracy to engage in sex trafficking of minors. On Monday, July 8th, he was indicted on those charges, per CNN. If he is convicted, he could serve up to 45 years in prison. Epstein is 66 years old.
Human trafficking v. sex trafficking: what's the difference?
"Trafficking" is the legal term for the illegal act of dealing or trading. Drug trafficking, for example, is a criminal charge for people who deal drugs. Arms trafficking is the term for people who sell and trade guns on the black market. Human trafficking, therefore, is the illegal trading or dealing of people. Most human trafficking takes two forms: labor trafficking and sex trafficking.
Under federal law, sex trafficking is defined as:
"the recruitment, harboring, transportation, provision, obtaining, patronizing, or soliciting of a person for the purposes of a commercial sex act, in which the commercial sex act is induced by force, fraud, or coercion, or in which the person induced to perform such an act has not attained 18 years of age (22 USC § 7102)."
In short, all sex trafficking is human trafficking, though the reverse is not always the case.
Facts about sex trafficking in Florida
The National Human Trafficking Hotline (NHTH) compiles data about tracking for the entire country. As of June 30, 2018 (the most recent date and data available), the NHTH received 896 calls and 367 cases of human trafficking in Florida. Of those 367 cases:
261 were sex trafficking cases
314 of the victims were female
56 of the victims were male
245 of the victims were adults
83 of the victims were minors
71 cases involved a U.S. citizen
Federal laws to protect and assist victims of sex trafficking
Congress passed the Victims of Trafficking and Violence Protection Act of 2000 to address the issue of human trafficking in three-part approach: Prevention, Protection, and Prosecution. The Justice for Victims of Trafficking Act of 2015 helped strengthen the law and the services to victims, including setting aside funding and grants for survivors of child sexual abuse and of child pornography.
Miami and Palm Beach resources for trafficking victims
If you have been a victim of sex trafficking, there are resources available to you to help you reclaim control of your life. There are eight organizations in the greater Miami area:
There are two organizations in the greater Palm Beach area:
What legal remedies are available for victims of trafficking?
Sex trafficking survivors in Florida face many uphill battles – not the least of which is record expungement. That is why Florida has passed a law that allows sex trafficking victims to "petition for the expunction of any conviction for an offense committed while he or she was a victim of human trafficking, which offense was committed as a part of the human trafficking scheme of which he or she was a victim or at the direction of an operator of the scheme."
Survivors may also wish to seek compensation through the civil justice system, by suing the men and women who trafficked them in the first place, or by filing a lawsuit against businesses which benefited from their abuse. (This right is ensconced within the Trafficking Victims Protection Reauthorization Act of 2003.) For example, a sex trafficking victim who was forced to engage in sexual acts at a hotel may be able to hold the hotel owner/operator liable for his or her injuries, depending on the circumstances of the case.
Right of action for sexual molestation
Victims of child molestation have a right of action even if they are not victims of sex trafficking. Under the laws you can file a lawsuit for child sexual abuse:
Up to 7 years after the child reaches the age of majority
Up to 4 years after the victim is no longer dependent on the abuser
Up to 4 years from the time the victims discovered the abuse and/or injury
If the child is under 16 when the sexual battery occurred, there is no statute of limitations for bringing a claim.
The delayed discovery rule
Florida has a delayed discovery rule, which can actually extend the statute of limitations. For example, if a victim of child molestation represses the memory and discovers he or she was molested years after the event, then the 4-year statute of limitations applies from the date of that survivor's discovery. The rule was implemented because very young children often repress these memories, even though they live with the pain and trauma for the rest of their lives.
It is important to know that the criminal justice system and the civil justice system have different timelines for charges. Even the statute of limitations has run out for criminal charges in a child molestation case, you can still file a civil lawsuit for damages.
How Harris Lowry Manton LLP can help you and your loved ones
Harris Lowry Manton LLP has helped numerous victims of sexual molestation recover against the perpetrators and any organizations that helped them in the past. Because sex trafficking is a federal crime, you will need to hire an attorney who can try cases in federal courts. Our attorneys are able to represent survivors in both state and federal courts, and have the resources to handle these types of complex claims. Sex trafficking claims can lead to long, protracted legal battles; you're going to need a team who can and will fight for you from start to finish.
If you are a survivor of childhood sexual abuse, or if you or your loved one was a victim of sex trafficking, you deserve an attorney who will advocate for your future. At Harris Lowry Manton LLP, we don't give up until the job is done. To learn more about your legal options, or to schedule a free initial consultation with an experienced injury lawyer, please contact us in Atlanta at 404-961-7650, in Savannah at 912-651-9967, or by filling out our contact form.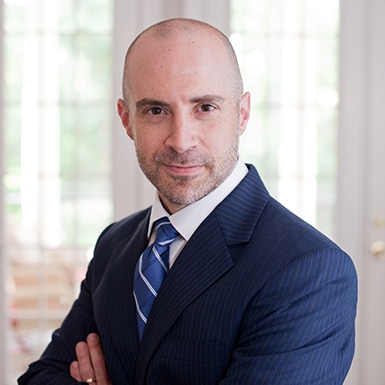 Steve Lowry is an award-winning litigator who has secured record-setting jury verdicts on behalf of his clients. A passionate advocate for individuals who have been harmed by the actions of others, Steve has won numerous top 10 verdicts in Georgia.
Read more about Stephen G. Lowry here.