Why Johnson & Johnson's Loss of a Landmark Opioid Case Matters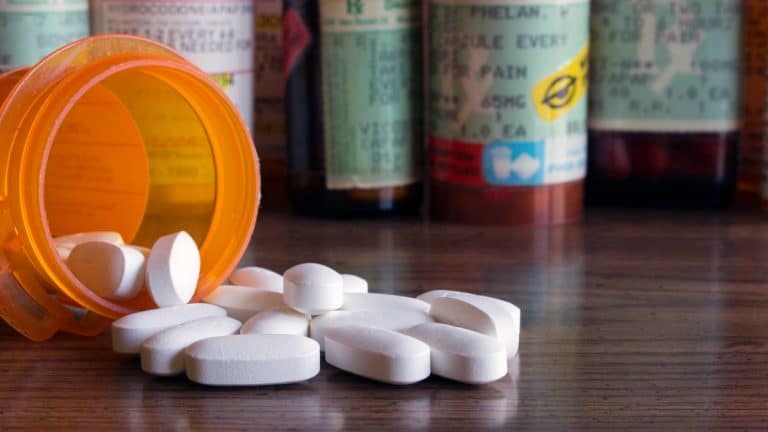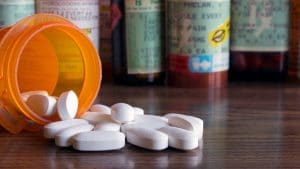 The opioid crisis in America has hit critical mass. A number of states have been fighting back, filing lawsuits against opioid drug manufacturers, hoping to hold them accountable for their role in fueling the crisis.
On Monday, August 26th, an Oklahoma judge issued a precedent-setting ruling, ordering Johnson & Johnson to pay $572 million to the state of Oklahoma in an effort "to help abate the opioid crisis in the state." The crisis has already claimed the lives of more than 4,600 Oklahoma residents.
According to USA TODAY, Oklahoma Attorney General Mike Hunter called Johnson & Johnson a "kingpin," and claimed that its own corporate greed led to irresponsible practices. The State's lawsuit was filed under Oklahoma's public nuisance statute. Johnson & Johnson has already said it would appeal the decision.
Marketing practices are at the root of the lawsuits
USA TODAY reports that "Forty-eight states plus around 2,000 local and tribal governments have sued companies in the drug industry, arguing those that make, distribute and sell the drugs are partly responsible for a crisis that has killed more than 400,000 people across the country since 2000." At the heart of these lawsuits is the fact that the drug makers engaged in deceptive practices: Johnson & Johnson knew it "improperly marketed" its drugs as safe, and "failed to stop suspicious orders from shipping."
Oklahoma Attorney General Hunter, per CNBC, claimed that "J&J and its pharmaceutical subsidiary Janssen aggressively marketed to doctors and downplayed the risks of opioids as early as the 1990s."
Oklahoma's presumption is not unfounded. In January 2019, researchers from NYU Langone Health / NYU School of Medicine and Boston Medical Centers published a study showing "that increased marketing of opioid products to physicians — from consulting fees to free meals — is associated with higher opioid prescribing rates and elevated overdose deaths in the United States."
Their research found that more than 17,000 people die each year from overdoses of prescription opioids, and that U.S. counties "that received more industry marketing saw an increase in opioid prescribing — and experienced higher opioid overdose deaths." By their own estimates, "for every three additional payments made to physicians per 100,000 people in a county, opioid overdose deaths were 18 percent higher."
In short, the more the drug manufacturers marketed to the doctors, the more often those doctors would prescribe opioids, which led to an increase in overdose deaths.
Deception by manufacturers
The deception, however, came into play because of how those companies marketed to doctors. Drug manufacturers downplayed the addictiveness of their products, and oversold the drugs' uses. For example:
Purdue Pharma, the manufacturer of OxyContin, "funded research and paid doctors to make the case that concerns about opioid addiction were overblown, and that OxyContin could safely treat an ever-wider range of maladies," as opposed to only treating the acute pain associated with cancer and other terminal illnesses.
Insys Therapeutics, the manufacturer of Subsys sublingual fentanyl spray, paid millions in a kickback scheme to doctors to get them to prescribe their drug for pain management, as opposed to only treating the acute pain associated with cancer and other terminal illnesses.
Teva Pharmaceuticals, the manufacturer of generic opioid medications, was accused "of creating a public nuisance through its production and marketing of opioids" in the recent Oklahoma lawsuit, but settled without admitting wrongdoing before trial.
The potential effects of the ruling
The Oklahoma ruling by Judge Thad Balkman has the potential to affect the thousands of lawsuits currently pending against major drug companies, including 1,900 cases that have been consolidated in the Northern District of Ohio. CNBC reports that "Legal analysts had seen the trial as a litmus test for plaintiffs of some 1,900 pending cases against Purdue Pharma, J&J and other opioid manufacturers…. Some legal scholars have compared the massive opioid litigation to the tobacco master settlement agreement in the 1990s."
The ruling could be good news for Georgians who have been overprescribed opioid painkillers, or who have been hurt by someone else who was prescribed opioids.
Harris Lowry Manton LLP is helping people fight back against the opioid manufacturers whose deceptive practices have cost their families everything. The firm's award-winning trial attorneys, who were recently honored with a Best Litigation Department Award at the 2019 Georgia Legal Awards, have an excellent track record of taking on major companies in court and securing justice for clients. Over the years, they have secured some of Georgia's top verdicts and settlements and can help families who have been impacted by opioids.
If you were overprescribed or wrongfully prescribed opioids, or if you were injured by someone who was high on opioid painkillers, Harris Lowy Manton LLP wants to hear your story. To learn more about us and our fight against the drug companies, please fill out our contact form, or schedule a free consultation at one of our offices by calling 404-998-8847 in Atlanta, or 912-417-3774 in Savannah.