All Commercial Trucks Are Not Created Equal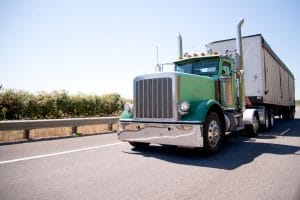 How many times have you driven past an accident between a smaller vehicle and a larger vehicle and thought about whether you would be better protected if you were driving something bigger? It's a common thought when you start to look around and notice how many vehicles on the road — from pickup trucks to SUVs — are bigger these days.
Most of the time, vehicles are classified as personal and commercial, but commercial vehicles come in all shapes and sizes. For instance, trucks used for business can be more of the personal pickup size ranging all the way up to eighteen wheelers. When it comes to truck accidents, the vehicle sizes in between can cause catastrophic injuries that rank just as high as big rigs.
What are medium duty trucks?
Large trucks you see on the road fall into different class sizes. With size comes different limitations, but the carnage they can produce when colliding with smaller passenger vehicles is pretty similar to what an 18-wheeler can do.
Medium duty trucks are classified by gross vehicle weight (GVW) as:
Class 4 – 14,001 to 16,000 pounds
Class 5 – 16,001 to 19,500 pounds
Class 6 – 19,501 to 26,000 pounds
One of the underestimated dangers of medium duty trucks is that they have numerous options for outfitting them to meet various needs across any industry. This means the truck could be configured in a way that allows it to exceed its recommended GVW, which poses a greater risk of causing a serious car accident.
Medium duty vehicles can be driven by anyone
Drivers are not required to obtain a commercial driver's license (CDL) until they begin driving class 7 trucks. The everyday driver who holds a standard driver's license can legally get behind the wheel of a 26,000-pound truck for the first time and drive it across the country. Below are examples of trucks that can cause horrific personal injuries without advanced training requirements to operate them.
Class 4 trucks
Trucks in this category are most often used as vehicles such as U-Haul and other moving trucks, or for delivery vehicles like box trucks or large walk-in and city delivery vehicles.
Even the smallest medium duty trucks are no match for smaller vehicles:
Companies that make a living by renting trucks to people who don't know how to drive them can put us all at risk. This also makes them just as liable as the average commercial trucking company when accidents happen when their customers are behind the wheel. They are putting inexperienced drivers who have no formal training behind the wheel of oversize vehicles that have the potential to cause major damage to other drivers on the road. This typically means the average rental truck driver doesn't understand GVW limitations set by the federal government, so they can easily overload these trucks making them even more dangerous in the event of a collision.
Class 5 trucks
Vehicles in this category range from larger walk-ins and delivery trucks to bucket trucks or what's known as "cherry pickers." Cherry pickers are typically used for jobs like tree trimming, power line work, and other jobs requiring workers being temporarily lifted to heights.
Class 6 trucks
This category includes single-axle trucks, beverage trucks, rack trucks, and school buses. Single-axle trucks are the starting point for day cabs that can be attached to container trailers. In other words, these are the low end of the semi-truck category. You likely see these trucks regularly delivering heavy freight to local destinations, as they don't have the same capacity or comfort to drive longer hauls across the country.
Any of these vehicles has the ability to cause severe damage to a standard passenger vehicle and its occupants. Some of the damage to be expected when being hit by a larger vehicle with thousands of pounds of weight behind it can include:
As personal injury lawyers, we feel obligated to make sure our clients are taken care of by obtaining the best outcome possible, whether that's through settlement or trial. When a collision with a larger truck wasn't your fault, you need experienced legal representation you can trust.
If you or someone you care about has been injured by a medium duty truck, schedule your free case evaluation today with one of our Atlanta truck accident attorneys at Harris Lowry Manton LLP by calling our Atlanta office at 404-998-8847, our Savannah office at 912-417-3774, or we invite you to reach out to us through our contact page.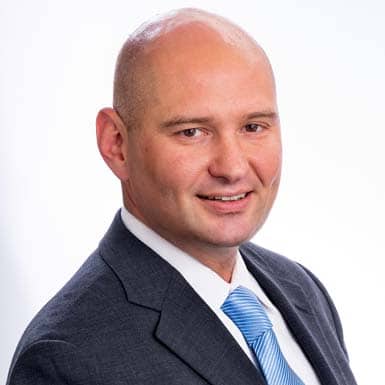 Jed Manton is committed to representing individuals and business that have been harmed by the actions of others. With a solid track record, Jed has helped numerous clients who have been seriously injured or who have lost a loved one obtain justice, while holding the wrongdoer accountable.
Read more about Jed D. Manton here.