Another Boeing 737 MAX 8 Crash Kills 157 People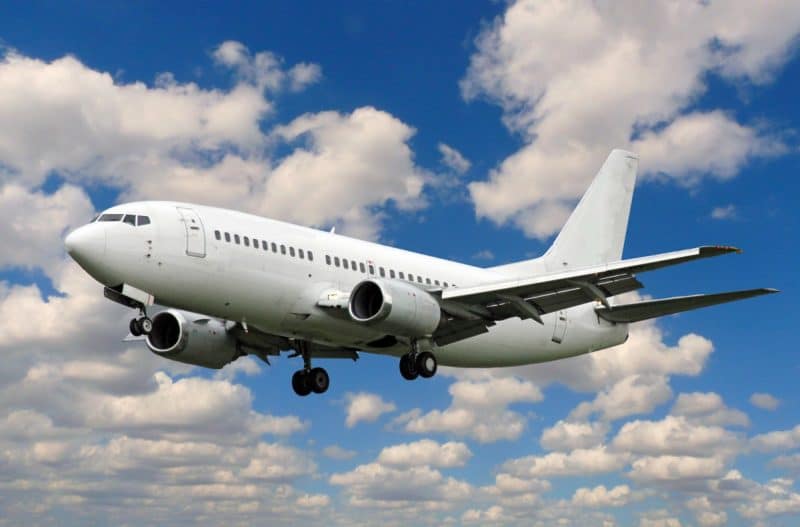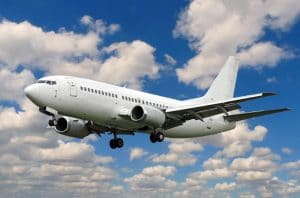 On Sunday, March 10, a Boeing 737 MAX 8 plane crashed minutes after takeoff, killing all 157 people onboard. The jet was leaving Addis Ababa in Ethiopia, headed for Nairobi, when "the jetliner's pilot reported an unspecified problem with the plane and asked to return to the Ethiopian capital's Bole International Airport. Six minutes after departure, communication was lost, and the plane plunged to the ground near Bishoftu, just south of Addis Ababa," per the Wall Street Journal. Eight Americans were killed.
This is the second deadly plane crash involving a Boeing 737 MAX 8 in less than a year; an October 2018 Lion Air crash killed 189 people traveling from Jakarta.
In response to the latest crash, both China and Indonesia have grounded all Boeing 737 MAX 8 flights. This preemptive response is unusual, because the U.S. Federal Aviation Administration (FAA) has not yet issued any instructions about suspending flights. It is also indicative of how seriously other countries are taking these fatal plane crashes.
The black boxes may tell us why the planes crashed
Per the Journal, "Ethiopian Airlines said Monday that investigators have found both of the plane's so-called black boxes. The devices store critical flight data, including cockpit conversations and thousands of plane parameters such as speed that will help investigators determine causes of the crash." Until that data is recovered and analyzed, we may not know what caused the plane to crash.
In 2018, the Lion Air plane "suffered unreliable sensor information before it went down." If the same error occurred in the latest 737 MAX 8 crash, it could indicate a deadly defect in the design, production, or installation of these sensors. The Journal reports that the FAA and Boeing were supposed to announce a software fix soon, in response to the Lion Air crash.
That fix has clearly come too late.
Boeing has put pilots and passengers at risk of a crash before
In November 2018, the Journal reported that "Boeing withheld information about potential hazards associated with" its automated stall-prevention system:
"The automated stall-prevention system on Boeing 737 MAX 8 and MAX 9 models—intended to help cockpit crews avoid mistakenly raising a plane's nose dangerously high—under unusual conditions can push it down unexpectedly and so strongly that flight crews can't pull it back up. Such a scenario, Boeing told airlines in a world-wide safety bulletin roughly a week after the accident, can result in a steep dive or crash—even if pilots are manually flying the jetliner and don't expect flight-control computers to kick in.
Data Error
The Boeing 737 Max 8 features a new stall-prevention system that may have contributed to crash of Lion Air flight 610.
Erroneous information sent from data probes to the plane's flight control system may have triggered a sharp descent.
If the sensor reading shows the nose of the plane is rising too far, the automatic stall-prevention kicks in, pushing the nose down.
But on the Lion Air flight, the faulty data may have activated the system even though the nose wasn't rising. Pilots would have had to quickly switch off the system to recover.
Sources: Federal Aviation Administration; Indonesian crash investigators
That warning came as a surprise to many pilots who fly the latest models for US carriers. Safety experts involved in and tracking the investigation said that at U.S. carriers, neither airline managers nor pilots had been told such a system had been added to the latest 737 variant—and therefore aviators typically weren't prepared to cope with the possible risks" (emphasis ours).
Did Boeing sacrifice safety measures to speed up production?
The first Boeing 737 took to the skies in 1967, and remained one of the most popular planes until the introduction of the Airbus A320. The two companies have been battling for the top spot ever since. In 2010, Airbus launched the A320neo family; in 2011, Boeing started planning the 737 MAX planes.
Why does this competition matter? Because the first 737 MAX plane rolled off the assembly line in December 2015, at a plant in Renton, Washington. The plant, per a piece in the Seattle Times, "housed two highly productive assembly lines, each churning out 21 single-aisle jets per month." As the writer put it, "Without pausing its breakneck production pace of 42 jets per month," Boeing consolidated and automated its systems to build the planes, and automated its "wing manufacturing… to handle production rate increases."
Churning out. Breakneck production pace.
In Boeing's desire to "beat" out the popularity of the Airbus A320neo, did the company choose speed over safety?
Your next steps if you lose a loved one in a Boeing 737 MAX crash
So far, no American airlines have grounded or suspended MAX 8 flights. If the cause of Sunday's crash is a system failure, related to defective hardware or software, then more people could be at risk.
If you or a loved one is injured in a plane crash involving any model of plane, or if your loved one is killed in a crash, you may be entitled to compensation. Your case could hinge on the data received from the black boxes, and on the FAA investigation. You want an experienced injury attorney who knows how to read, analyze and interpret that data and the investigation findings, so you have the best chance at making a successful claim.
When you have been hurt, or your loved one has been killed, don't leave your case up to chance. At Harris Lowry Manton LLP, our Georgia aviation injury attorneys are prepared to help you and your family. Please call us in Atlanta at 404-961-7650 or in Savannah at 912-651-9967, or fill out our contact form, and schedule a free consultation with a member of our team.