Avoiding Georgia Boating Accidents This Summer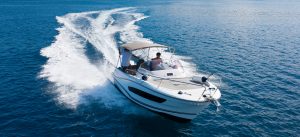 The Chattahoochee River National Recreation Area near Atlanta, Lake Lanier, the Savannah River, and the Savannah Harbor are popular places to spend the day on a boat. During the warm weather months – and even during a good part of the spring and fall – the rivers, lakes, and streams in and around Georgia are inviting places to enjoy a relaxing boat ride or the fun of a personal watercraft.
A recent accident in New Jersey reminds us that boating does have its dangerous side. A 19-year-old man died after his pontoon boat crashed at about 1:30 a.m. Today, we want to look at why boating accidents happen, and steps you can take to protect yourself when you are out on the water.
Why do boating accidents happen?
Boating accidents, much like car or truck accidents, are often the result of operator negligence. Some of the leading causes of boating accidents are:
The inexperience of the operator. Operators should take courses to learn how to operate their type of boat. It's especially difficult to operate a motorized boat.
Violation of the navigational rules. There are specific navigational rules that are different than the rules for driving cars on land – especially since there aren't unique travel lanes.
Distracted operation. Just as car drivers shouldn't text or talk on their cellphone, eat, or drink while driving, boat operators need to make sure their eyes are on the water, their hands are on the steering wheel, and their mind is on the boat traffic. Unruly passengers can also make it hard for a boat operator to focus.
The weather. Operators need to listen to the weather forecast and head for the shore when the weather forecast is for dangerous weather. Rain and wind can create choppy waters, which increases the risk of someone falling (or falling overboard).
Equipment malfunction. Operators should routinely examine their boats before each trip. The owners should regularly inspect their boat and repair any malfunctioning equipment. If the boat fails to operate as it should due to defective boat parts, the manufacturers of those defective parts can be held strictly liable for any deaths or injuries.
Driving in congested waters. If there are many boats on the river or waterway, operators should head for the shoreline unless they're experienced in operating boats when there are many other boats nearby.
Drunk driving. Just as car drivers who drink and drive are dangerous, boat operators should never operate a boat if they are intoxicated. Inebriated boat operators have slow reaction times, can't respond to dangers, and often cause the waterways to be dangerous due to swerving, speeding, and other waterway hazards.
Boat operators and owners may be liable in the event of a collision with another watercraft, swimmer, or stationary object.
What are common boating related injuries?
Depending on where the victim is on the boat, whether the victim falls into the water, and the type of collision that occurs, boating accident victims may suffer:
Drowning
Hypothermia
Traumatic brain injuries including concussions, cognitive disabilities, depression, physical pain, and other injuries. TBIs often require a lifetime of medical care.
Spinal cord injuries and/or paralysis
Broken bones
Joint, muscle, ligament, nerve, and tendon damage
Injuries to a victim's neck, back, shoulder, and limbs, including whiplash
Burn injuries
Carbon monoxide poisoning
In the most tragic cases, a boating accident can result in fatalities. If someone dies in a boating accident, our experienced injury lawyers can file wrongful death claims on behalf of the surviving family members.
How can I protect myself while on a boat?
Most safety guidelines – including don't drink and operate a watercraft, stay seated while the boat is in motion, don't drive at excess speeds (especially at night) – are common sense suggestions. You can also take a boating safety course before you go on the water, even if you are a passenger and not an operator. According to the U.S. Coast Guard's 2019 Recreational Boating Statistics Report, "70 percent of deaths occurred on vessels where the operator had not received boating safety instruction."
The single most important thing you can do to protect yourself on the water is to wear a life jacket. According to the U.S. Coast Guard's report, 86% of fatal drowning victims were not wearing a life jacket.
Discover Boating recommends these additional safety suggestions for all boat operators:
Check your boat for safety equipment. Make sure you have enough life jackets for every passenger, as well as a first aid kit. Create a checklist to make sure you have all the equipment, gear, and provisions you need.
Keep an eye on the weather forecast. Poor weather can make things dangerous even for experienced boat operators.
Select an assistant. The primary operator should have an assistant to help with looking out and to step in as the operator in case the main operator cannot act. If you are driving a recreational vessel, make sure there is another person on board who can operate the boat if you become incapacitated.
Devise a float plan. Someone on the shore should know you're on a boat trip, what your travel route is, and how long you'll be. The float plan should identify everyone on the boat, the type of boat, the registration information, and "types of communication and signal equipment onboard, such as an Emergency Position Indicating Radio Beacon (EPIRB) or Personal Locator Beacon (PLB)."
The injury lawyers at Harris Lowry Manton LLP understand how to file boating accident claims and how to demonstrate who is responsible, and therefore liable, for your injuries. We demand full compensation for your medical expenses, pain and suffering, lost income, and property damage. We'll carefully guide you through each phase of the litigation process, including settlement negotiations and trial, in order to help you get the best results.
Call our Atlanta office at 404-998-8847, our Savannah office at 912-417-3774, or reach out to us through our contact page to discuss your boating accident with an experienced Georgia personal injury lawyer.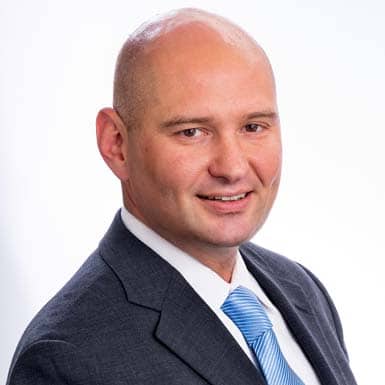 Jed Manton is committed to representing individuals and business that have been harmed by the actions of others. With a solid track record, Jed has helped numerous clients who have been seriously injured or who have lost a loved one obtain justice, while holding the wrongdoer accountable.
Read more about Jed D. Manton here.