Catastrophic Injuries on Georgia's Construction Sites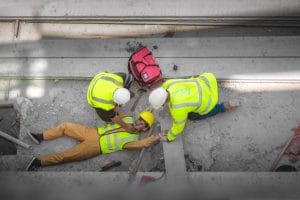 Construction sites are one of the most dangerous places to work in Georgia and across the United States. It's not surprising that so many injuries occur as heavy machinery, complex vehicles, and other hazards like nail guns, large equipment, and elevated work areas are plentiful on most worksites.  Unfortunately in places like this, the injuries that workers receive are often catastrophic.
According to the National Safety Council (NSC), 74,520 construction workers sustained non-fatal injuries and work-related illnesses in 2020. The greatest number of those workers (18,230) were between the ages of 25 and 34. Understanding how these accidents happen is important to avoid these types of accidents, but in the event a worksite accident causes catastrophic injury, it is important to know who can be held liable for the resulting damages.
What are common, catastrophic injuries on construction worksites?
The National Safety Council offers a list of the most common injuries on construction worksites, including injuries like bone fractures and sprains. The most catastrophic injuries, however, can include:
Who is liable for my construction site injury?
Exactly who is liable for your catastrophic injury depends on the circumstances and conditions in which it occurred. Construction sites and manufacturing plants must comply with certain federal and state safety regulations. If your injury occurred because of faulty equipment or an unsafe environment, then the worksite owners should be held liable for your injuries.
Also on worksites, there are plenty of contractors, sub-contractors, vendors, and self-employed workers like architects and engineers. If these people somehow played a role in your injury, they and their employers can be held liable.
A lawsuit concerning a worksite injury is very much like a lawsuit for a car accident. There are certain legal elements you need to prove for a successful claim, including:
There was another person or party responsible for acting in a reasonable manner regarding your safety;
That person or party did not fulfill that responsibility; and
Because of this failure or negligence, you were injured and suffered damages.
Perhaps it was machinery or a tool that caused your injury. If the injury was due to a faulty piece of equipment and not because of improper use of that equipment, then you could have a case against the manufacturer of that equipment. This type of claim is a product liability claim. Again, there are certain legal elements you generally have to prove, including:
The equipment that caused your injury was defective (either in its design or manufacture); ;
You were using the equipment in the manner intended; and
The defective equipment caused your injury and damages.
Construction worksites are one of the most dangerous places to work. In 2020, more than 1,000 people were fatally injured on a construction worksite. Catastrophic injuries are all too common on these sites, and more often than not, it's due to negligence – whether by your employer, those around you, unsafe work conditions, or faulty equipment.
In these situations, you should seek out the help of an attorney who can make sure you are compensated for your pain and suffering as well as your injuries by holding the liable parties accountable while you focus on healing. When you need experienced injury lawyers on your side, contact Harris Lowry Manton LLP by calling our Atlanta office at 404-998-8847 or our Savannah office at 912-417-3774. You can also use our contact page to set up an appointment for counsel and advice.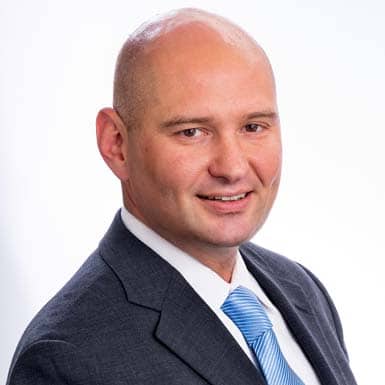 Jed Manton is committed to representing individuals and business that have been harmed by the actions of others. With a solid track record, Jed has helped numerous clients who have been seriously injured or who have lost a loved one obtain justice, while holding the wrongdoer accountable.
Read more about Jed D. Manton here.