Consumer Product Safety Commission Issues New Infant Sleep Product Safety Rule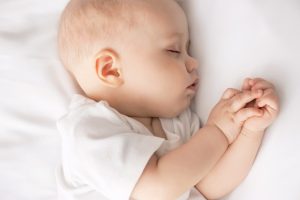 It's every parent's worst nightmare: placing an infant in a baby sleeper they believe has been properly vetted for safety, only to be devastated when the child is injured, often fatally, because the product is unsafe. One popular baby sleeper, the Rock 'n Play manufactured by Fisher-Price, was recently banned by the Consumer Product Safety Commission (CPSC). Other sleepers have also been banned as a result of sweeping action by the CPSC due to the tragic death of 90 babies.
The Washington Post reported, in June 2021, that a range of "infant sleep products" was banned due to a loophole in the regulations. The CPSC's new rule mandates that any baby sleep products must, within one year, comply with current mandatory federal standards "already in place for cribs, bassinets, bedside sleepers and play yards." Many sleep products designed for infants do not qualify as cribs, bassinets, bedside sleepers or play yards. The rule applies to many different types of products designed to "get their babies to sleep, including devices that claim to help a baby sleep safely in a parent's bed, along with baby tents and small sleepers known as travel beds or portable bassinets."
Advocates of the rule change hope the rule will address a tremendous increase in baby sleep products that are untested and that conflict with general federal guidelines that recommend flat, unencumbered surfaces for babies. Two groups that support that measure are the American Academy of Pediatrics and Consumer Reports.
The genesis of the CPSC infant sleep product rule
Originally, the CPSC was focused on banning "inclined" sleepers. Discussion about the rule began after Fisher-Price recalled 4.7 million of its Rock 'n Play inclined sleepers after dozens of infants died after using the product. In addition, Kids II recalled 700,00 of its inclined sleepers.
Fisher-Price basically invented inclined sleepers in 2009. The inclined sleeper allows infants to sleep at a 30-degree angle – even though federal guidelines prefer that infants sleep on flat surfaces. Since the inclined sleeper didn't qualify as a crib or a bassinet (both of which must have flat sleep surfaces), the inclined sleepers could be sold on the market. Another Washington Post investigation revealed that Fisher-Price hadn't conducted medical safety tests, nor had the company consulted with a pediatrician.
A subsequent CPSC study found that the Fisher-Price inclined sleeper was dangerous because there was an increased risk of a baby suffocating. The CPSC sought to remove the sleeper by limiting the incline angle to 10 degrees. The CPSC also decided "to apply the same rule to any product intended for sleeping infants younger than 5 months old."
The executive director of Kids in Danger, a child safety advocacy group, emphasized that parents generally assume the products they buy for their children have been tested for safety, but many of the products "don't meet any standard." The director discussed the tragic story of Sara Thompson, whose 15-week-old son, Alex, died in a Rock 'n Play sleeper in 2011. Ms. Thompson said she "never considered the potential for danger."
In 2021, Ms. Thompson wrote to the CPSC and urged the federal agency to pass a strong infant sleep product safety rule – otherwise, more infants will die. The four CPSC commissions seemed to agree that the infant products under discussion were unsafe.
The decision by the CPSC was made shortly before congressional hearings on the baby product safety failures (mainly the Fisher-Price Rock n' Play) were due to start. The House Committee on Oversight and Reform is examining the product safety issue.
Can you hold infant sleep product manufacturers liable for the deaths they cause?
Yes, you can. A strong way to send a message to product makers that the lives of infants are more important than company profits is through the filing of product liability lawsuits. The CPSC rules help, but lawsuits settled for a high sum or where there is a jury verdict for a high sum send a clear message to manufacturers that there is a steep price for making and selling defective products.
Manufacturers can be held liable if:
If they manufacture a product that is defective.
The defect causes someone who uses the product (such as an infant) to die.
The product was being in the intended way at the time of the injury or death.
Products are defective if they aren't designed properly, if they're not manufactured according to the design specifications or are made with substandard parts, or if the consumer instructions regarding usage are faulty.
In infant sleep product cases that cause the death of your newborn son or daughter, we file wrongful death claims on behalf of the infant's parents against the makers, distributors, and retailers of the defective products.
The lawyers at Harris Lowry Manton LLP are experienced product liability and wrongful death lawyers. We've obtained numerous million and multi-million settlements of wrongful death claims. In one wrongful death and product liability claim, the jury awarded our client $16,520,000 in damages after a seven-day trial.
If your child died due to the use of a dangerous infant product, let us fight for justice for you and your family. To schedule your free, confidential case evaluation today, call our Atlanta office at 404-998-8847, our Savannah office at 912-417-3774, or use our contact page.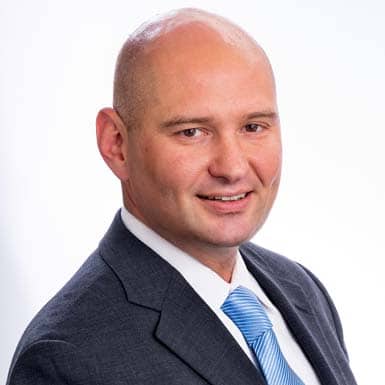 Jed Manton is committed to representing individuals and business that have been harmed by the actions of others. With a solid track record, Jed has helped numerous clients who have been seriously injured or who have lost a loved one obtain justice, while holding the wrongdoer accountable.
Read more about Jed D. Manton here.