Does Insurance Compensate a Pedestrian Hit by a Driver?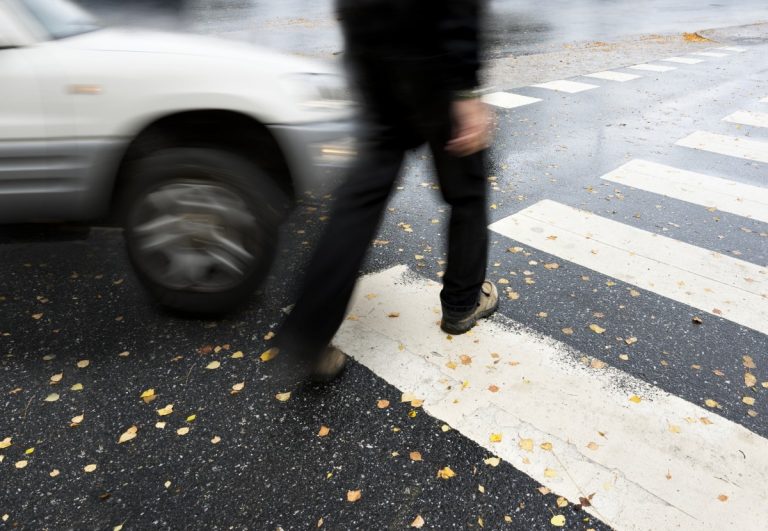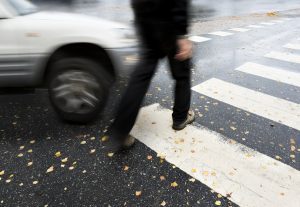 In most cases, a car insurance policy will cover the damages when a pedestrian is hit by a car. However, there are times when the policy may not be enough to cover those damages, or when there some question as to who is responsible for the collision.
Under Georgia law, drivers are required to have liability coverage for car accidents. The minimum amount of coverage under the law is:
$25,000 for the bodily injury or death of one person
$50,000 for the bodily injury or death of two or more people
$25,000 for property expenses
Therefore, if a driver with minimum liability coverage hits a pedestrian and only the pedestrian is injured, then the insurance may only cover $25,000 of the pedestrian's damages.
Other insurance coverage options to recover compensation
If a pedestrian is hit by a driver who flees the scene or is under- or uninsured, sustains injuries greater than the driver's liability coverage, or if the pedestrian is at fault for the accident, the pedestrian has various coverage options to pursue under his or her own policies. Those options include:
Uninsured motorist (UM) coverage, used to supplement claims when the negligent driver flees the scene, does not have insurance, or does not have enough insurance. The pedestrian would have to make the claim under his or her own UM policy.
Personal Injury Protection (PIP): PIP coverage is a lot like Med Pay, in that it can be used regardless of fault. However, PIP can also be used to cover things like lost wages.
Health insurance: Generally speaking, you should use your health insurance when you seek medical attention, though some hospitals may try to pressure you to make an auto insurance claim. If your injuries are severe, you may need to submit both policies to cover the costs.
Insurers are required to offer medical payments coverage and uninsured motorist coverage to drivers who purchase car insurance. In Georgia, you have the right to waive this coverage, but we recommend that you do not. The average costs of a car wreck often exceed the minimum limits of a policy, which can do you significant harm in the short and long term.
A quick note about medical payments (Med Pay) coverage
As its name implies, Med Pay coverage pays for medical bills, regardless of who is at-fault, up to its policy limits. You only have three years from the date of the injury to use this insurance, unless your policy allows for a longer time period. Med Pay coverage also only applies to the covered vehicle. In a pedestrian accident, the pedestrian would not be entitled to use Med Pay for his or her injuries. Instead, he or she would have to rely on PIP coverage.
Should I talk to any of the insurance companies involved?
We do not recommend contacting the insurance provider of the driver who caused your pedestrian accident for the purpose of negotiating a settlement. You should contact your own insurance company, however, to inform them about the incident. Your own insurance company may try to offer you less than your policy limits, too. The other party's insurer will likely attempt to place the blame for the accident on you or attempt to have you agree that your injuries are not as serious as you claim. Either of these tactics, if successful, can reduce your settlement or leave you ineligible to recover any level of compensation.
If you were hit and injured by a vehicle in a pedestrian accident in Georgia, the car crash attorneys at Harris Lowry Manton LLP are here to help you pursue the financial compensation you need to cover your medical treatment expenses and more. To arrange a free, initial consultation, give our Atlanta office a call at 404-961-7650, our Savannah office a call at 912-651-9967, or send us a message using our contact form.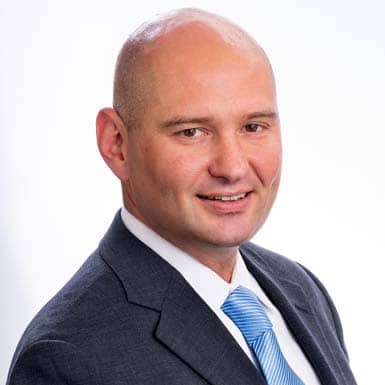 Jed Manton is committed to representing individuals and business that have been harmed by the actions of others. With a solid track record, Jed has helped numerous clients who have been seriously injured or who have lost a loved one obtain justice, while holding the wrongdoer accountable.
Read more about Jed D. Manton here.