Explosion at Atlanta Chemical Plant Leads to Massive Fire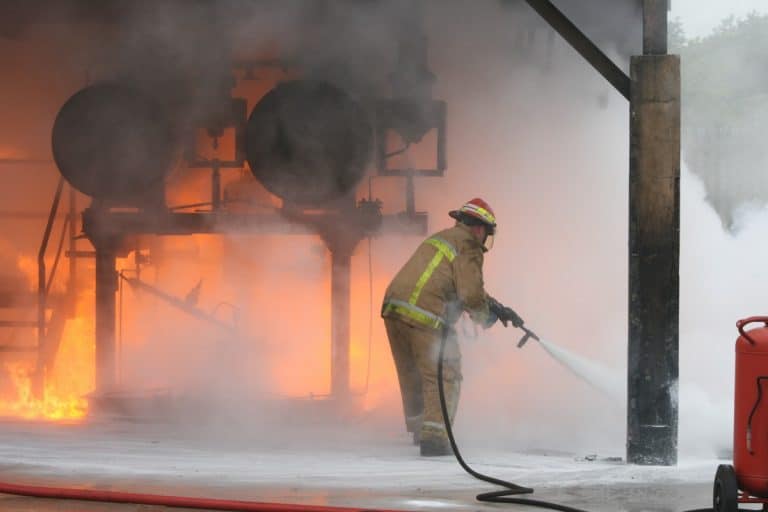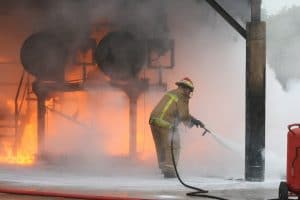 Just after 4:00 pm, a chemical plant West Point Avenue in Atlanta caught fire. By 5:00 pm the plant was engulfed in flames, send clouds of smoke into the air, and leading the brush nearby to catch fire as well. The plant, which is owner by Alchemix, manufactures a highly flammable material called nitrocellulose.
Brad Nitz, meteorologist at Action 2 News in Atlanta, tweeted that the smoke from the explosion showed up on the department's radar; flights at neighboring Hartsfield-Jackson International Airport were not affected. Everyone who worked in the plant got out safely, per The Atlanta Journal-Constitution. The fire was contained and extinguished by Atlanta Fire and College Park Fire.
The good news is that no one died in this explosion, and early reports from various news sources say there have been no reported injuries. This could have been far more tragic: when the Imperial Sugar refinery in Port Wentworth in Savannah exploded in 2008, it claimed the lives of 14 people and injured dozens of others.
Harris Lowry Manton LLP experience representing people injured in industrial explosions and fires. The firm has recovered millions of dollars on behalf of victims who suffered burn injuries, or died as a result of the fires or their injuries.
We will be keeping a close watch on this story. If you or a loved one sustained injuries in the Alchemix explosion, we want to help. Schedule your free consultation in our Savannah office by calling 912-417-3774, or reach out to us through our contact page to tell us your story.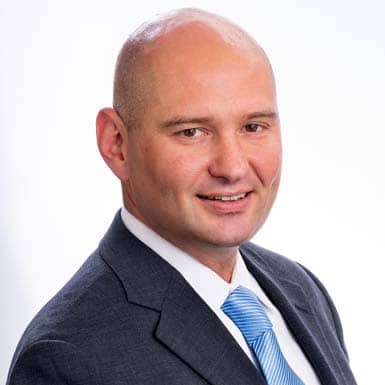 Jed Manton is committed to representing individuals and business that have been harmed by the actions of others. With a solid track record, Jed has helped numerous clients who have been seriously injured or who have lost a loved one obtain justice, while holding the wrongdoer accountable.
Read more about Jed D. Manton here.