FMCSA Turns Down Second UPS Request to Bypass Safety Training Requirements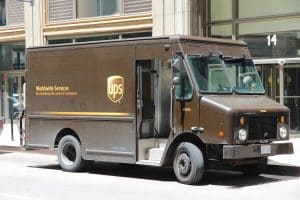 As the United Parcel Service (UPS) struggles to fill numerous driver training positions across the US, the package delivery company insists that it should be exempted from certain provisions included in the Federal Motor Carrier Safety Administration's Entry-Level Driver Training (ELDT) that went into effect in February 2020. However, the FMCSA is not on board.
The FMCSA denied UPS's request that the company be exempted from compliance with a requirement that training instructors for long-haul drivers have two years of experience operating a commercial truck. The FMCSA also denied UPS's request to not have to separately register each of the company's training locations in a new driver training database. UPS also requested an exemption allowing driver trainees with only a commercial learner's permit to operate twin 28-foot trailers, but that application is still pending with the FMCSA.
UPS insists that its present procedure of preparing driver trainees goes well above any skills gained simply by operating a tractor-trailer for two years. Over 100 comments were made supporting the company's position – many coming from current or former UPS drivers. However, both the Commercial Vehicle Training Association (CVTA) and the Owner-Operator Independent Drivers Association (OOIDA) expressed opposition to UPS's requests.
According to the CVTA, uniform application of the ELDT should be followed by anyone training student drivers, including UPS. The OOIDA argued that too many new drivers are entering the industry without basic skills, and if the FMCSA's standards are enforced, highway safety will improve.
UPS worker conditions getting negative attention
UPS is also under fire for the way the company treats its drivers. In late August, when much of the country was experiencing extreme heat, Business Insider published photos of chocolate chip cookies baked on the dashboards of unairconditioned UPS trucks where temperatures were documented as high as 120 degrees. In June, a 24-year-old California UPS driver died on the job during a heat wave. In July, an Arizona homeowner posted a doorbell video of a UPS driver who had collapsed on his doorstep in 113-degree temperatures.
In response, UPS says it invests over $260 million yearly in safety programs, including some that address hot weather. According to UPS, its drivers are trained to work outdoors in hot weather, and the company provides ice, water, and illness and injury prevention training to managers and drivers. Air conditioning would be ineffective in the company's trucks because the drivers make frequent stops – around 130 daily on average – requiring the engine to be turned off and the doors to be opened and closed. Instead, the company "optimizes the roof of vehicles to minimize heat in the cargo area, alongside insulating the roof of the cab" and offers fans to drivers upon request.
UPS employees appear to be unsatisfied with the company's efforts. Near the end of July, the Teamsters Local 804 Union and Teamsters Joint Council 16 began assembling outside UPS headquarters in Canarsie, Brooklyn, to rally for improved working conditions. Union leaders at the rally called UPS distribution centers "infernos."
UPS delivery drivers are one of many employee groups affected by heat waves in the United States. Last year, McDonald's and Jack in the Box workers staged walkouts after claiming they were forced to work in 100-degree temperatures. In addition, workers at a Sacramento, CA, Jack in the Box went on strike after temperatures inside the restaurant rose to 109 degrees, according to a complaint filed with the Occupational Safety and Health Administration (OSHA) and Sacramento County Public Health.
If you or someone you love was injured in an accident involving a UPS truck, inadequate driver training or dangerous driving conditions might have led to the collision. The attorneys at Harris Lowry Manton LLP have obtained millions to compensate injured clients and are ready to help you too. To receive fair compensation for your injuries, call Harris Lowry Manton LLP at our offices in Atlanta (404-998-8847) or Savannah (912-417-3774) or fill out our contact form to set up your free initial case evaluation with an experienced Georgia personal injury lawyer today.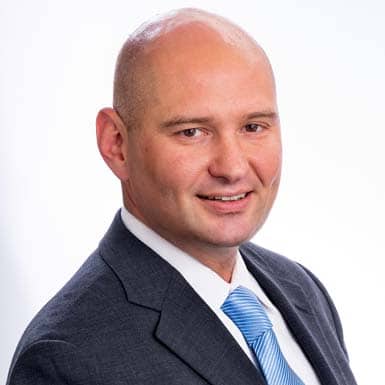 Jed Manton is committed to representing individuals and business that have been harmed by the actions of others. With a solid track record, Jed has helped numerous clients who have been seriously injured or who have lost a loved one obtain justice, while holding the wrongdoer accountable.
Read more about Jed D. Manton here.