Georgia Police Face Serious Dangers on Our Roadways
In February 2019, a man pulled over to the side of I-285 to refuel his car. He was rear-ended by another vehicle and thrown into the roadway, where he was hit by a different car and pronounced dead at the scene.
For the average Georgia driver, this is an uncommon accident. For law enforcement, however, these types of collisions are an everyday reality. In the last week alone, police in New Jersey and Phoenix have both been hit by cars, and Illinois has seen 13 on-duty police officers get hit in 2019 alone.
Georgia police and emergency services face danger every time they pull over to help someone. We know, because we represent injured police and emergency workers when they are hit by another car while on the shoulder of the road.
The risks of stopping on the side of the road
We understand that no one likes being pulled over by a police officer. We also know that there are times when drivers have to pull over: a flat tire, engine trouble, having to take a phone call, etc. When a police officer sees that someone is pulled over on the side of the road, that officer will pull over, too, in order to help. If we get into a car crash, police and emergency vehicles – like ambulances or fire trucks – will also pull onto the shoulder (when they can), or block off lanes to keep traffic moving while they assess the scene.
These acts of aid are incredibly dangerous to police and EMS, for a number of reasons:
Rubberneckers are dangerous. When people look to the side of the road to see what is happening, they tend to let their cars drift in that direction. This drift can cause other cars to swerve, or can lead to the driver hitting the officer, EMT, or their vehicles.
Anxiety gets the best of us. When you see a police car, you slow down. When you jam the brakes, however, you can cause a multi-car pileup, or skid out on the road when the weather is bad.
Distracted drivers pose a serious threat. Perhaps the most dangerous drivers of all are those who are distracted. They may not see the police officer walking towards a car, or notice the angle of the vehicle itself.
Night time stops are more dangerous. Flashing lights may make a police car or ambulance more visible at night, but they do not necessarily illuminate officers or EMTs who are outside of their vehicles. More rural roads, where there are fewer lights, are among the most dangerous of all.
In 2018, 50 police officers died in traffic-related incidents, and many of those deaths could have been prevented.
How you can help keep law enforcement safe
The Spencer Pass Law, also known as Georgia's "move over" law, was passed to help protect police, emergency service personnel, and tow truck drivers from being injured while performing their duties. If you are driving and you see a vehicle with flashing lights, or a tow truck, you are required to move over into the next lane, to help avoid a collision. If that is not possible – say there is another car right next to you, or you are on a roadway with one lane in each direction – you are required to slow down (below the speed limit) and be prepared to stop.
As a rule of thumb, you should perform the same actions when you enter a work zone or construction zone, too. Often, there will be signs indicating a lower speed limit; make sure to obey them. Whenever possible, you should move over into another lane until you have passed the site entirely.
How Harris Lowry Manton LLP helps protect those who protect us
Harris Lowry Manton LLP has always fought on behalf of Georgia car accident victims. Because of the work we do, we have been able to cultivate a relationship with law enforcement in Atlanta and Savannah built on trust and respect. Without the help of our local police and EMS, many of our clients could have sustained injuries that were much worse than the ones they did.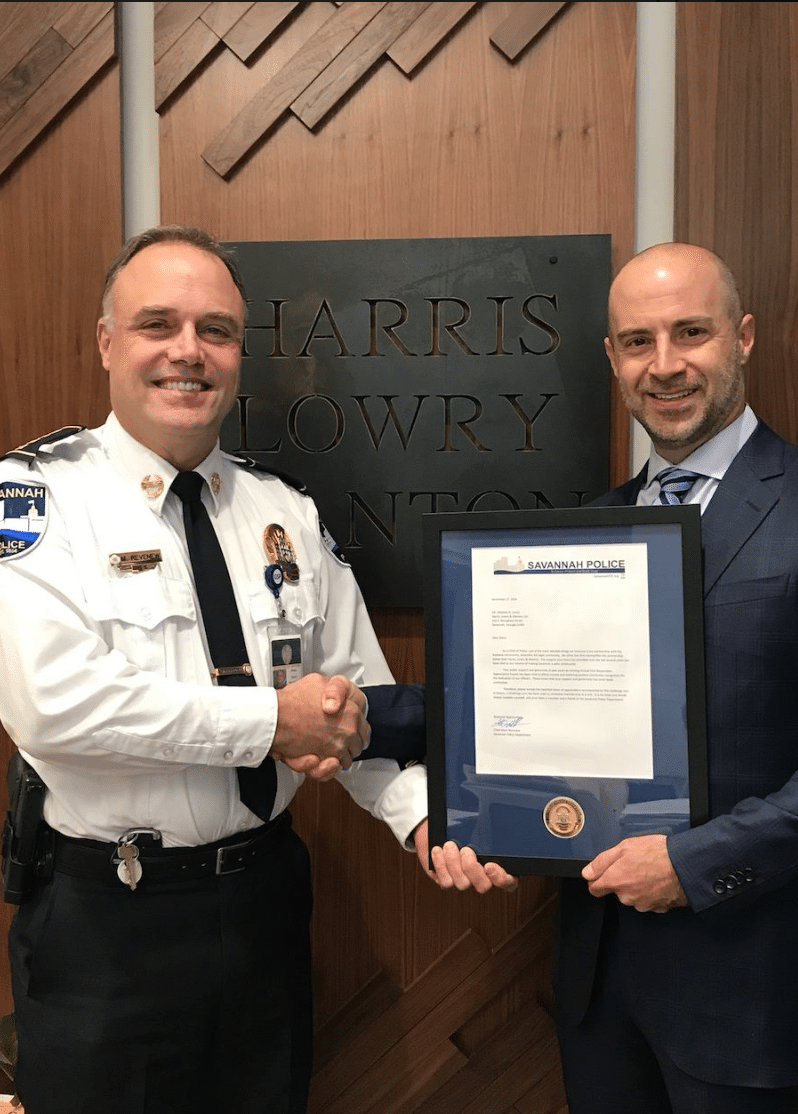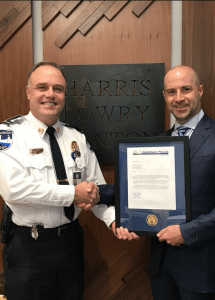 That is why we are proud to represent local police, sheriffs, ambulance drivers, firefighters, and other members of the EMS community when they have been hurt. If you have been hit by a car during a routine traffic stop, while assisting a driver in distress, at the scene of a car crash, or while directing traffic, we are here to help.
Police and EMS put their lives on the line to protect us. At Harris Lowry Manton LLP, it is our honor to fight for their futures. If you have been injured, whether on-duty or off, let us help. For a free consultation with an experienced injury lawyer, complete our contact form or call us at 404-961-7650 in Atlanta or 912-651-9967 in Savannah.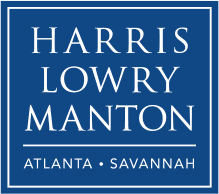 Harris Lowry Manton LLP is a dedicated full-service trial law firm. Our Georgia personal injury lawyers fight for the injured throughout every step of the legal process. We explain how litigation works from the moment you come into one of our offices in Atlanta or Savannah until your case is solved. Our legal team has achieved remarkable success because we leave no stone unturned when investigating our client' claims and what should have been done to prevent their injuries. We file claims against all responsible parties — not just the most obvious one.
Read more about Harris Lowry Manton LLP.