Georgia Residents Advocating for Underride Guards on Tractor Trailers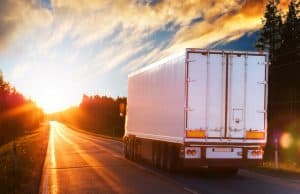 Tractor trailer trucks pose extensive dangers to the drivers and passengers around them. One of the most common and deadly types of truck accidents is one involving underride or the lodging of a vehicle underneath a tractor trailer. The height of these trucks creates a substantial risk for drivers traveling behind and beside them, but a simple device could alleviate these risks and save numerous lives.
In 2015, more than 1,500 lives were lost in two-vehicle crashes involving passenger vehicles and tractor trailers, according to the Insurance Institute for Highway Safety (IIHS). Of those fatalities, 301 people died when their vehicle struck the side of a tractor-trailer and 292 were killed when their vehicle struck the rear of the semi. IIHS researchers estimate that roughly half of these incidents involved underride.
Stricter safety standards could save thousands of lives during tractor trailer accidents
In 2011, the IIHS conducted crash simulation studies and concluded that strong underride guards provided effective protection against the sliding of a car underneath a semi-truck. These metal bumpers hang from the back of a high-riding tractor trailer. During a rear-end crash, the guards prevent a smaller vehicle from sliding underneath the truck. Without these devices, a rear-end collision with a tractor trailer is often fatal. These types of crashes have a high rate of decapitation because the roof of the car tears away as it scrapes against the undercarriage of the truck.
Recently, the IIHS released additional results showing that side underride guards are also useful in the prevention of fatal truck accidents. These devices limit passenger vehicles from lodging under the truck during a side collision.
Georgia accident prompting calls for underride guards
The mother of two teenagers killed in a fatal Georgia truck accident is calling for mandatory underride protections and stricter safety features on tractor trailers. As reported by the Atlanta Journal-Constitution, the 17- and 13-year-old teens were riding in the backseat of their mother's car when a tractor trailer sideswiped their vehicle, forcing it under the rear of another tractor trailer. The grieving mother and her husband are petitioning lawmakers to create stricter safety regulations concerning underride guards.
The experienced Atlanta truck accident lawyers of Harris Lowry Manton LLP are experienced at securing high-value verdicts and settlements for truck accident clients. Initial consultations are free and we do all personal injury work on a contingency basis, so you pay no attorney's fees until a settlement or verdict is reached. Put our skills to work in your truck accident injury case. Call us in Atlanta at 404-961-7650, in Savannah at 912-651-9967, or complete this online form to schedule a free consultation.
Harris Lowry Manton LLP is a dedicated full-service trial law firm. Our Georgia personal injury lawyers fight for the injured throughout every step of the legal process. We explain how litigation works from the moment you come into one of our offices in Atlanta or Savannah until your case is solved. Our legal team has achieved remarkable success because we leave no stone unturned when investigating our client' claims and what should have been done to prevent their injuries. We file claims against all responsible parties — not just the most obvious one.
Read more about Harris Lowry Manton LLP.