How the Trucker Shortage Makes Georgia Roads More Dangerous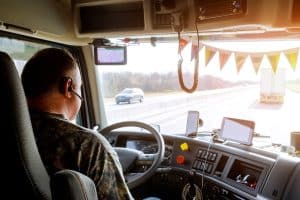 When the pandemic hit in 2020, many truck drivers left the industry due to a lack of products to haul. With traffic now returned to pre-pandemic levels, the trucker shortage that stretches across the country could be making America's roads more dangerous.
About 80 percent of all the products delivered in the US are transported by trucks. However, according to data compiled by the American Trucking Associations, trucking companies were short approximately 80,000 drivers in 2021, and the shortage could exceed 160,000 by 2030. Here are some of the ways that the critical lack of truck drivers could adversely affect safety on Georgia roads:
Tighter delivery schedules
Although fewer truck drivers are available to transport goods, the demand for shipping and delivery continues to increase. This means that the truck drivers on the road are required to deliver more loads while the deadlines have remained the same. Trucking companies are pushing drivers to work longer hours than federal regulations allow to meet these delivery needs, leaving them exhausted, potentially impaired, and more likely to make driving errors that could result in serious and deadly truck accidents.
Negligent hiring
According to Federal Motor Carrier Safety Regulations (FMCSRs), trucking companies must inspect a driver's history and continue to inspect their driving record annually. However, a shortage of individuals willing to take on open truck driving positions might encourage unscrupulous companies to hire unqualified drivers to help them meet consumer needs and boost profits. Some dishonest things trucking companies do that could be considered negligent hiring practices include failing to perform proper background checks, neglecting to conduct a thorough review of applicants' driving records, and declining to verify claimed specializations or certifications.
Self-driving trucks
Although self-driving trucks have become more common – Walmart began using fully driverless trucks for grocery deliveries in 2021 – the public's confidence in self-driving trucks remains lukewarm at best. According to a poll conducted by the Advocates for Highway & Auto Safety, just 45 percent of those surveyed said they believe roadways would be safer if all vehicles were fully autonomous, and 67 percent believed that self-driving vehicles should be held to a higher safety standard than traditional cars. Moreover, in 2019, 71 percent of US drivers surveyed said they would be afraid to ride in a fully autonomous vehicle.
Poor truck maintenance
With the rate of inflation exceeded nine percent in July 2022, US businesses, including trucking companies, are looking for ways to reduce costs. Since pulling a truck off the road for maintenance or repairs results in lost revenue, one way to cut back is to skimp on truck maintenance and delay replacing worn parts. However, this practice often proves dangerous. According to one study conducted by the National Highway Traffic Safety Administration (NHTSA), about one-fifth of all traffic accidents are caused by poor maintenance or a complete lack of maintenance, particularly regarding tires, brakes, and steering columns.
Overloaded trucks
Trucks have weight limits, but trucking companies who are scrambling to make more money sometimes resort to overloading trucks. This practice is especially hazardous since it can lead to improperly balanced and unsecured loads that strain the truck's braking system. In Georgia, the maximum gross weight for a vehicle and its load is 80,000 pounds. When trucks exceed that limit, the weight might be too heavy for the trucker to manage causing them to lose control and cause an accident.
Truck driver distraction
Driver distractions are frequent causes of truck accidents, particularly when drivers are pushed to meet tight deadlines. These distractions may include fatigue, the use of alcohol or drugs, talking or texting on a cell phone, eating while driving, adjusting the radio, and other types of inattention. The more distracted a truck driver is, the more likely they are to cause an accident. According to an Omnitracs study, distracted truck drivers are over 70 percent more likely to cause an accident, and "drivers who are distracted by mobile phones are over three times more likely to drive 10 plus miles over the speed limit."
At Harris Lowry Manton LLP, our experienced attorneys have obtained millions of dollars on behalf of those who have been injured in commercial truck accidents in Georgia. Our firm understands the complex issues involved in pursuing lawsuits against trucking companies, and we are prepared to work hard for you or your loved one. Call Harris Lowry Manton LLP in Atlanta at 404-998-8847, Savannah at 912-417-3774, or fill out our contact page to set up your free initial consultation today. We can help.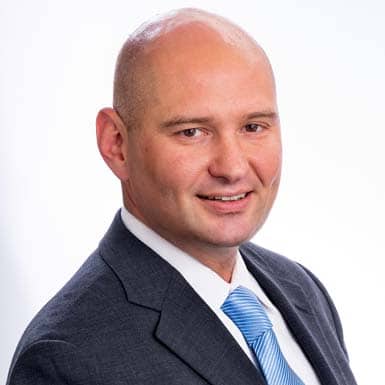 Jed Manton is committed to representing individuals and business that have been harmed by the actions of others. With a solid track record, Jed has helped numerous clients who have been seriously injured or who have lost a loved one obtain justice, while holding the wrongdoer accountable.
Read more about Jed D. Manton here.