Have a Safe and Happy Holiday. Avoid These Dangerous and Recalled Toys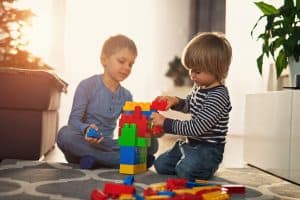 Watching your kids open up their presents is one of the best things about the holiday season. Check any social media site you like, and you can find hundreds of videos of children (and adults) opening up The Gift: the perfect game, the brand-new bicycle, or the ideal doll.
Some toys and children's products, however, can be dangerous. Partner Steve Lowry was interviewed by WTOC about which gifts parents and loved ones should avoid giving to kids this year. We invite you to watch the video.
The W.A.T.C.H. list of the Top 10 Worst Toys
Every year, World Against Toys Causing Harm, Inc. (W.A.T.C.H.) puts out its list of the Top 10 Worst Toys. W.A.T.C.H. is a non-profit organization "dedicated to educating the public about dangerous children's products and protecting children from harm." Their Top 10 list encompasses products that are dangerous for a number of different reasons. Here are this year's worst offenders:
Hallmark's "Itty Bittys" Baby Stacking Toy – potential choking hazard
Tolo Toys' Pull Along Pony – potential strangulation and entanglement injuries
Mattel's Wonder Woman Battle-Action Sword – potential for blunt force injuries
Kipp Brothers' Hand Fidgetz Spinners – potential choking hazard
Skyrocket Toys' Marvel Spider-Man Drone; Office Movie Edition – potential eye and body impact injuries
Hasbro's Nerf Zombie Strike Deadbolt Crossbow – potential eye injuries
Brand 44's Slackers Slackline Classic Series Kit – potential for strangulation and fall-related injuries
Plan Toys' Oval Xylophone – potential for ingestion and choking injuries
Razor USA's Jetts Heel Wheels – potential blunt impact and burn injuries
Melissa & Doug's Brianna Babydoll – potential for choking injuries
Each of these toys presents a potential life-altering injury to a child. If you purchased any of these toys, you may want to consider returning them. If not, please make sure that your child is supervised when he or she plays with any of these products.
Additional recalled toys and products
W.A.T.C.H. also offers a list of recently recalled children's products. Whereas the dangerous toys have the potential to do harm, the recall list involves products that are defective. Those products include:
John Deere Recalls Crossover Gator Utility Vehicles Due to Crash Hazard
Wohali Outdoors Recalls Children's Sleepwear Due to Violation of Federal Flammability Standard
Polaris Recalls RZR XP 4 Turbo Recreational Off-Highway Vehicles Due to Fire Hazard
American Honda Recalls Portable Generators Due to Fire and Burn Hazards
Brompton Bicycle Recalls Bicycles Due to Fall Hazard
Melville Direct Recalls Fiber Optic Christmas Trees Due to Fire Hazard
Squatty Potty Recalls Children's Toilet Step Stools Due to Injury and Fall Hazards
Superior Importers Recalls Mattresses Due to Violation of Federal Mattress Flammability Standard
Monte Carlo Recalls Ceiling Fans Due to Injury Hazard
Matrix Fireworks Recalls Fireworks Due to Violation of Federal Standard
The Consumer Product Safety Commission's most recent data about dangerous toys and children's products
The recall list comes from the Consumer Product Safety Commission, an independent agency of the federal government "charged with protecting the public from unreasonable risks of injury or death associated with the use of the thousands of types of consumer products under the agency's jurisdiction." Each year, they put out an executive summary of the number of injuries and deaths associated with defective and dangerous toys and products. According to their findings:
Approximately 62,300 children under the age of 5 were treated for injuries in an emergency room that were associated with, though not necessarily caused by, nursery products. (2016)
70% of these injuries occurred in association with cribs, mattresses, strollers, high chairs, carriages and infant carriers. (2016)
Falls were the leading cause of injury. (2016)
There were approximately 240,000 toy-related injuries, treated in emergency rooms, for children ages 15 and younger. (2016)

85,200 of those children were under the age of 5.
There were 7 reports of fatalities for children under the age of 12.

An average of 95 deaths per year for children up to age 5 are linked to nursery products. (2012-2014)
Approximately 86% of all fatalities were associated with cribs, mattresses, bassinets, cradles, playpens, play yards, infant carriers and baby bouncer seats. (2012-2014)
You can read the full report on nursery product-related injuries and deaths here. You can read the full report on toy-related injuries and deaths here.
We want everyone to have a safe, happy and healthy holiday and new year. We encourage you to check out these resources, so you can make informed decisions about what presents to buy, and to ensure that your family is safe from harm.
Happy holidays!
Harris Lowry Manton LLP is a premier personal injury firm protecting the rights of families throughout Georgia. If your child sustained an injury because of a defective toy or product, we want to help you. Please call 404-961-7650 for our Atlanta office, 912-651-9967 for our Savannah office, or fill out our contact form to schedule a free initial consultation with a member of our team.
Related Articles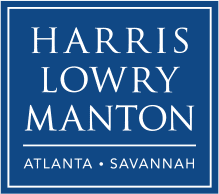 Harris Lowry Manton LLP is a dedicated full-service trial law firm. Our Georgia personal injury lawyers fight for the injured throughout every step of the legal process. We explain how litigation works from the moment you come into one of our offices in Atlanta or Savannah until your case is solved. Our legal team has achieved remarkable success because we leave no stone unturned when investigating our client' claims and what should have been done to prevent their injuries. We file claims against all responsible parties — not just the most obvious one.
Read more about Harris Lowry Manton LLP.