The Devastating Effects of Tractor Collisions with Vehicles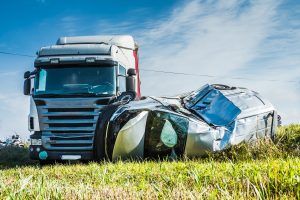 Georgia is in the middle of a prime planting season, which means the chances are good you will be sharing the road with farm vehicles. Tractors are heavy, oversized, and slow – and it is perfectly legal for them to be on the roads as long as they are being used for agricultural purposes. This can create conditions that are dangerous to other drivers.
According to the Georgia Governor's Office of Highway Safety, there were 562 crashes with farm vehicles in 2018 (the most recent data available), leading to 197 injuries and nine fatalities. The nature of these injuries can be devastating – and we know it. Harris Lowry Manton LLP secured a $4.6 million settlement on behalf of a line worker whose arm was severed when his pickup truck was struck by a tractor with a planting rig attached. If you suffered a catastrophic injury in a collision with a farm vehicle, our attorneys have the skills, experience, and resources you want on your side for these types of complex claims.
How dangerous are farm collisions?
Farm vehicle crashes are incredibly dangerous. They are often deadly, too. A 2020 study published in the Journal of Agromedicine found that the "fatality rate for roadway vehicle crashes was nearly five times as great for agriculture versus non-agriculture crashes." The researchers also found that 80% of all "agriculture-related incidents" on roadways involved a collision with another vehicle. A 2021 report published in the Open Journal of Safety Science and Technology claims:
[I]t can be argued that the [farm vehicles'] FVs' level of exposure on public roads is significantly lower than the average of all vehicles, and the severity of [farm vehicle crashes] FVCs is considerably higher. The number of FVs is only a fraction of all vehicles, and it is claimed that these vehicles spend less than 5% of their operating time on public roads, yet they are overrepresented in road crashes considering their low miles traveled.
The risks of injury with a farm vehicle like a tractor are like the risks posed in a collision with an 18-wheeler: like semis, tractors are big, heavy, and slow. This means the force of the collision could be greater, and that it is less likely a tractor driver could avoid a collision; they simply cannot maneuver that quickly. Even at a low speed of 20 mph, a tractor will still travel about 40 feet before coming to a complete stop.
The height of tractors also means that a collision with a vehicle is more likely to cause significant damage. A John Deere 7330 is about 9.6 feet tall, the average pickup is just under 6.5 feet tall, and the average sedan is just under 5 feet tall. A tractor is likely to hit higher up on the vehicle, increasing the chance of shearing off the top and/or crushing the occupants. A collision with a motorcycle, pedestrian, or cyclist is almost certain to be fatal. In our client's case, the planter rig attached to the front of the tractor that hit our client demolished the side of his truck, and the impact was enough to push him out of his vehicle and onto the road.
Another reason farm vehicles are dangerous is because they often need to make wider turns. Tractors are already oversized, which means part of it may be jutting into another lane already. When it comes time to make a turn, they need additional space. A vehicle coming around a tight curve in the opposite direction may clip the tractor, increasing the risk of a multi-vehicle crash (if the car spins), or may hit the tractor head-on.
What kinds of injuries are caused by tractor collisions in Georgia?
Our client suffered a traumatic amputation, but at least he survived. Many people die in collisions with tractors. Other catastrophic injuries caused by farm vehicle collisions include:
Each of these injuries requires immediate medical attention, and many will necessitate surgery. There is also a risk of infection for anyone who is injured in a crash with a tractor or farm vehicle, and an untreated infection can easily lead to sepsis or tissue necrosis.
What damages can I seek in a tractor accident lawsuit?
If you are injured in a collision with a tractor, you can file a personal injury lawsuit against the negligent driver, as well as any other potentially liable parties. Through this suit, you can see damages for:
All your medical bills and expenses, including assistive devices (like prosthesis and wheelchairs), rehabilitation, and therapy
All your lost wages, including your loss of earning potential and any wages a family member has lost by becoming your caretaker
Your pain and suffering, both physical and mental
Your property losses
In some cases, you may be entitled to punitive damages. If your loved one dies in a crash with a tractor in Georgia, you can seek damages through a wrongful death claim. These damages are a little different, but an attorney from Harris Lowry Manton can explain them to you and can guide you through the legal process.
How can I stay safe sharing Georgia's roads with tractors?
Since we may not be able to avoid sharing the road with tractors, the Office of Highway Safety recommends the following safety tips:
Be patient.
Yield to wide vehicles.
Pass with caution.
Be watchful of vehicles behind you that may also try to pass.
If you must enter the oncoming lane of traffic, do not pass unless you can see clearly ahead of both you and the vehicle you will pass.
If there are any curves or hills ahead that may block your view or the view of oncoming vehicles, do not pass.
Do not pass if you are in a designated "No Passing Zone" or within 100 feet of any intersection, railroad grade crossing, bridge, elevated structure or tunnel.
Do not assume that a farm vehicle that pulls to the right side of the road is going to turn right or is letting you pass.
Harris Lowry Manton LLP has secured millions of dollars on behalf of injury victims in Atlanta, Savannah, and throughout Georgia. We have experience handling catastrophic injury claims involving farm vehicles like tractors. Contact us to learn more about what we can do to help you. Please call our injury attorneys in Atlanta at 404-998-8847, in Savannah office at 912-417-3774, or fill out our contact page to schedule your free initial consultation.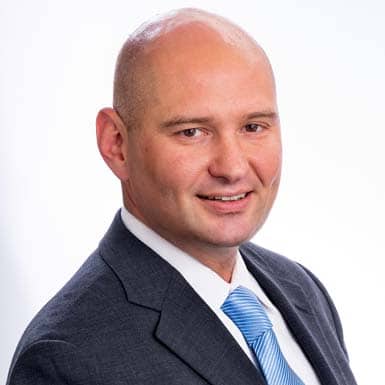 Jed Manton is committed to representing individuals and business that have been harmed by the actions of others. With a solid track record, Jed has helped numerous clients who have been seriously injured or who have lost a loved one obtain justice, while holding the wrongdoer accountable.
Read more about Jed D. Manton here.