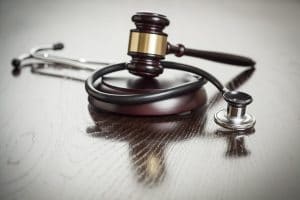 Despite increasing advancements in medical technology, patients are still victims of medical malpractice in Georgia.
Although most doctors and nurses strive to provide the best care possible for their patients, life-changing and even deadly mistakes happen which lead to medical malpractice claims. A recent analysis was conducted by Coverys, a leading provider of medical professional liability insurance, of more than 10,000 of its closed medical liability claims from 2013-2017. The analysis revealed the top causes of medical malpractice claims:
Delayed diagnosis or misdiagnosis
Per Coverys, "The most frequent diagnosis-related allegations, claims involving cancer were the most prevalent, followed by infections, cardiac/vascular conditions, [and] fractures/dislocations." Other diagnostic failures include discharging patients from the hospital before they are properly diagnosed with impending health crises, such as strokes or heart attacks.
Surgical errors
Another area of common medical malpractice claims involves surgical errors. Some of the most serious surgical errors involve operating on the wrong body part or the wrong patient, removing the incorrect organ, or leaving a foreign object inside the body at the end of surgery. In some cases, surgeons and operating room staff may be subject to claims for performing surgical tasks without following proper hygienic practices.
Poor medical case management
Licensed health professionals monitor patient care prior to, during, and after a hospital stay. Poor medical case management leads to errors that put patients' health and physical safety at risk. Patients who are discharged prematurely, whose medical charts are not kept up-to-date, or whose doctors and nurses fail to take an accurate history can all suffer as a result.
Medication errors
Claims often arise from an error in prescribing or administering prescription drugs that involves the wrong type, wrong dosage, or wrong patient. These errors can occur when a doctor or other health care professional fails to accurately review a patient's medical history. Too often, the patient is prescribed a drug that does not mix well with another prescription that the patient is taking. Adverse side effects of medications are overlooked. Miscommunication between doctors and pharmacies can cause these errors, putting the lives of patients at serious risk.
Childbirth and prenatal errors
Another frequent source of medical malpractice lawsuits involves childbirth and prenatal injuries. The most common childbirth injuries include brain injuries, nerve damage, and fractured bones. There are two major categories of medical malpractice claims involving childbirth:
Negligence during childbirth – when malpractice occurs during labor and delivery, the doctor skilled nursing professionals fail to recognize or properly respond to:
Indications of fetal distress
Complications at birth resulting from a tangled umbilical cord
Complications at birth due to the baby's large size
The need to perform a cesarean section
In addition, the doctor or midwife may fail to properly use forceps or a vacuum extractor during delivery, injuring the child.
Negligence during prenatal care – injuries also occur from negligent medical care
during pregnancy. The doctor, midwife or skilled nursing professionals may fail to identify serious health conditions in the baby and/or mother, such as:
Birth defects
Prolapsed umbilical cord
Anemia
Infections in the mother
Ectopic pregnancy
A disease or condition that threatens the child's health
Placental abnormalities
High blood pressure of the mother or other health conditions that impact the baby in utero
Left untreated, these conditions can result in catastrophic injuries to the mother and/or baby.
The Georgia medical malpractice attorneys at Harris Lowry Manton LLP have the experience you need on your side. To set up a free, no-obligation consultation, call us in Atlanta at 404.998.8847, in Savannah at 912.417.3774, or fill out our contact form.