Trial Date Set in TBI Case Against Jackass Stars Over Failed Stunt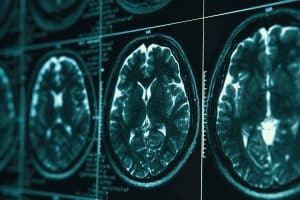 The judge has set a trial date in the civil case brought by air traffic controller Michael Vicéns-Segura against Jackass cast members Stephen Gilchrest Glover (Steve-O) and Chris Pontius. Vicéns-Segura claims the two caused him to sustain a near-fatal head injury in Puerto Rico during a bungled "Jet Ski Tug of War" stunt in 2018.
Gilchrest Glover and Pontius say that the plaintiff put himself in a position to get injured when he actively participated in the stunt development at his own risk. They say Vicéns-Segura voluntarily got into the water to hold both jet skis in position because the tide was causing them to bump into each other and remained in the water willingly. And he did so even after the production crew had asked everyone to clear the area for filming.
During the stunt, Steve-O and Pontius moved away from each other on separate jet skis joined by a bungee cord. However, during the stunt, the cord snapped and struck Vicéns-Segura in the head while he was in the water between the two watercraft. Pontius was also injured during the failed stunt.
According to the complaint, Vicéns-Segura was taken to the hospital via helicopter for emergency surgery after the injury. He describes his pain as "crazy incredible." He claims he experienced nausea and confusion, suffered a fractured skull, brain bleeding, a blood clot in his brain, a C5/C6 herniated disc, damaged nerves in his neck and arms, and underwent plastic surgery on his ear. Vicéns-Segura also alleges that the injury has interfered with his career as an air traffic controller. He is seeking $12 million in damages and says he is still in pain from the injuries sustained in the incident.
Although a jury will have to decide who is telling the truth, Vicéns-Segura or Gilchrest Glover and Pontius, there is no doubt that any head injury, including a traumatic brain injury (TBI), can be extremely severe.
What is a traumatic brain injury?
A TBI is an injury that impacts how the brain works and is a significant cause of death and disability in the United States. It can result from something as relatively minor as a fall to something as severe as a violent blow to the head. According to the Centers for Disease Control and Prevention (CDC), some of the most common causes of TBI include:
Falls, which lead to almost half of all TBI-related hospitalizations
Firearm-related suicide, the most common cause of US deaths related to TBI, and
Motor vehicle accidents and assaults.
Depending on the severity of the injury, those who sustain a TBI could face health issues for a few days or the rest of their lives. For example, a person with a mild TBI or concussion might experience short-term symptoms and feel better within a couple of weeks or months, while someone with a moderate or severe TBI may experience life-long effects from the injury.
A TBI suffered during childhood can disrupt brain development and cause changes in health, thinking patterns, and behavior that can affect learning, self-regulation, and social participation throughout the person's life. Older adults are more likely to be hospitalized and die from a TBI than all other age groups. However, they are sometimes misdiagnosed in older people because the symptoms of TBI sometimes overlap with other medical conditions like dementia, according to the CDC.
Although most people with a mild TBI or concussion can recover safely at home after obtaining a medical check-up, patients who suffer a moderate or severe TBI might require ongoing medical care to aid their recovery.
Some common TBI symptoms include:
Headache
A feeling of pressure
Dizziness and confusion
Memory loss
Nausea or vomiting
Slurred speech
Slow response when asked verbal questions
Ringing in the ears (tinnitus), and
Increased fatigue.
Other symptoms that might present later include continued memory loss, difficulty concentrating, irritability, personality changes, mood swings, increased sensitivity to light and noise, sleep issues, anxiety, and depression.
Did you sustain a TBI due to another party's negligence? Harris Lowry Manton LLP handles brain injury cases and is focused on obtaining full compensation for injury victims. Call us in Atlanta (404-998-8847) or Savannah (912-417-3774) or complete our contact form to schedule a free initial consultation with one of our experienced personal injury attorneys today.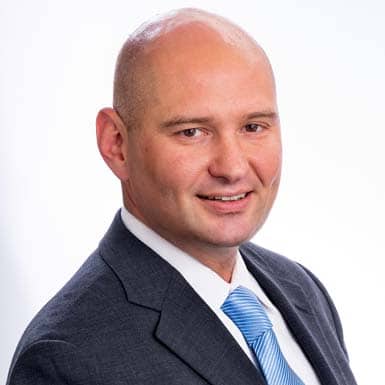 Jed Manton is committed to representing individuals and business that have been harmed by the actions of others. With a solid track record, Jed has helped numerous clients who have been seriously injured or who have lost a loved one obtain justice, while holding the wrongdoer accountable.
Read more about Jed D. Manton here.