Uninsured Motorist Insurance in Georgia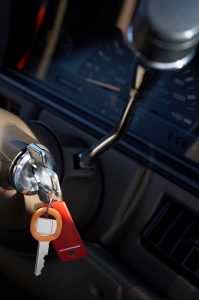 After a car accident, the at-fault driver's insurance company is responsible for paying for the other driver's related expenses. At a minimum, Georgia residents must carry "25/50/25" liability coverage to pay for bodily injury and property damage in an accident – that is, $25,000 per person and $50,000 per incident for bodily injuries, as well as $25,000 to cover property damage. The majority of insured drivers in Georgia only obtain the minimum requirements of liability insurance—which may not be enough to cover all costs—and some Georgians are without any motor vehicle insurance at all.
That is where uninsured/underinsured motorist coverage (UM/UIM) comes in.
With UM/UIM, you can offset the costs of a car crash if the negligent driver does not have enough insurance coverage to meet the expenses—your insurance policy will provide coverage for the damages. It also comes in handy when dealing with a hit-and-run situation or a pedestrian accident. UM/UIM coverage will also benefit passengers of cars that were struck by uninsured drivers.
Thank you to Harris, Penn, and Lowry who did an outstanding job on my daughters case due to injuries from an auto accident. We were able to get all the medical bills taken care of from the insurance companies and they will fight the insurance companies for all damages they are obligated to pay and not settle for the quick buck. Thank you to them, their staff, and especially Kristy S. Davies for their help. If you are injured, this is the best law firm in Savannah.

⭐⭐⭐⭐⭐ Google Review
Types of coverage
Under Georgia law, insurers must offer UM/UIM coverage. If you do not wish to purchase it, you will have to put your rejection in writing when signing up for a policy.
Your insurer is required to provide UM/UIM coverage in an amount equal to the liability insurance limits of your policy; for example, if your policy provides coverage of $50,000 for bodily injury to one person, $100,000 for bodily injury per incident, and $50,000 for property damage per incident, your UM/UIM coverage will be for those same amounts. If you wish to purchase UM/UIM coverage that is lower than your liability limits, you must put that choice in writing when you sign up for the policy. Your UM/UIM coverage must be for at least $25,000 in bodily injury to one person, $50,000 in bodily injury per accident, and $25,000 in property damage per accident. You may also have the option of choosing UM/UIM coverage higher than your liability limits.
Georgia revised their uninsured motorist laws in 2009. Out of that reform came two types of UM/UIM: "add-on" and "reduced-by" coverage. The default under current Georgia law is for add-on coverage; if you wish to purchase reduced-by coverage, you must put that selection in writing when you buy the policy.
Add-on coverage. This is the newer form of coverage. This means you can "stack" your UM/UIM coverage on top of the negligent driver's insurance coverage. If they have $25,000 in bodily injury insurance and you have $25,000 in UM/UIM insurance, you can "stack" both policies on top of each other, giving you $50,000 in available funds.
Reduced-by coverage. with this type of coverage, you would only be able to use your UM/UIM coverage to the extent it is more than the negligent driver's liability limits. So, if they had $25,000 in bodily injury coverage and your UM/UIM insurance has $50,000 in bodily injury coverage, you could use $25,000 of your coverage (the difference). But, if you both only had $25,000 in UM/UIM bodily injury coverage, you would not have any funds available.
Of course, if the other driver does not have any insurance coverage, it does not matter if you have add-on or reduced-by UM/UIM coverage. You would be able to use your full amount.
If you have more than one UM/UIM insurance policy available to you, you may be able to "stack" them on top of each other, as well.
Using your UM/UIM coverage
Many Georgia residents might not even be aware they have uninsured/underinsured motorist insurance. That is why obtaining legal help after a motor vehicle collision is imperative. A seasoned attorney can carefully review your policy and ensure you receive every penny you deserve.
The law firm of Harris Lowry Manton LLP offers comprehensive representation to injury victims. To schedule an appointment with one of our knowledgeable Georgia car wreck lawyers, call us at 404-961-7650 at our Atlanta office, in Savannah at 912-651-9967, or fill out our contact form today.
Harris Lowry Manton LLP is a dedicated full-service trial law firm. Our Georgia personal injury lawyers fight for the injured throughout every step of the legal process. We explain how litigation works from the moment you come into one of our offices in Atlanta or Savannah until your case is solved. Our legal team has achieved remarkable success because we leave no stone unturned when investigating our client' claims and what should have been done to prevent their injuries. We file claims against all responsible parties — not just the most obvious one.
Read more about Harris Lowry Manton LLP.