What Are the Leading Causes of Wrongful Death for Teenagers?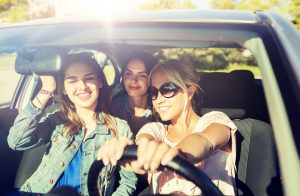 It is the worst call a parent can imagine. A hospital, the police, or another authority phones to report that your teenager has been killed. In an instant, your dreams are shattered. In an instant, you are thinking double thoughts. For every memory of your child's first words, first day of school, first car, first love – there is a companion thought of all the things your teenager will never experience, and never enjoy due to the wrongful and negligent acts of another.
According to the CDC, accidents account for nearly 50% of all teenager deaths. Other causes include cancer, heart disease, suicide, and homicide. The most common cause of accidental death is a car accident. Car crashes account for one-third of all deaths among teenagers. Other known causes of teenage deaths include alcohol, drugs, and infections.
Teenagers and driving accidents
The CDC states that in 2019, nearly 2,400 teenagers died in motor vehicle crashes and more than 250,000 teens needed emergency room treatment. Teens between 16 and 19 were nearly three times as likely to die in a deadly crash than drivers 20 and older. The risk of a crash increases with the presence of other teenagers in the car. Newly licensed drivers also have a higher crash-risk factor.
Some of the reasons teenaged drivers have more fatal crashes and crashes that cause injuries, as compared to older drivers, include:
Teens are less likely to appreciate and respond to dangerous situations. They are more likely to make critical decision errors.
Failure to wear seat belts. According to a study by the National Occupant Protection Use Survey (NOPUS), teens and younger drivers (16 to 24) used seat belts less than older adults. In 2019, the CDC states that more than 43% of American high school students did not always wear a seat belt when they were not the driver. Almost half of all teens who died in 2019 car accidents were unrestrained when the crash occurred.
Distracted driving. Drivers who do not have their hands on the wheel, eyes on the road, and mind on traffic are much more likely to get into car crashes than attentive drivers. A 2019 Youth Risk Behavior Survey showed that among high school drivers, nearly 40% admitted to emailing or texting at least once while driving in the prior 30 days. Texting while driving and talking on a smartphone are especially dangerous.
Teens are more likely to speed and follow too closely than older drivers. In 2018, speeding was a contributing factor in fatal crashes as follows:

30% of male drivers 15-20 years old were speeding
18% of female drivers 15-20 years old were speeding

Drinking alcohol. The blood alcohol content (BAC) level for adult drivers is .08 percent. For drivers under 21, the BAC limit is just .02 percent. There is a reason for this much lower rate for teenagers. Teens are less able to understand the dangers of drinking while driving. The 2019 Youth Risk Behavior Study showed that:

For American high school drivers, 5.4% admitted to driving while drinking in the 30 days prior to the survey.
Nearly one in six U.S. high school students drove with a driver who had been drinking alcohol within the prior 30-day period.
24% of drivers aged 15-20 who died in fatal motor vehicle crashes had been drinking.
69% of drivers aged 15-20 who died in vehicle crashes after drinking and driving were not wearing their seat belt.
Other causes of teenager deaths
Some causes of fatal car crashes involve car defects. When air bags fail to function, for example, anyone of any age can die. We file product liability and wrongful death claims against the responsible manufacturers.
According to the Children's Safety Network, for children ages five to 19, drowning is the third leading cause of accidental deaths.
What is the value of a Georgia wrongful death claim?
Wrongful death damages have two parts:
A sum based on the decedent's family, relationships, and other intangible factors – such as time having fun, participating in sports or other activities, attending school, and other daily activities.
A sum based on any reasonably expected wages the teenager would have earned during his/her lifetime.
Parents can also seek damages through the estate of their child. Estate damages include:
Funeral and burial costs
Any medical bills related to the accident
Any pain and suffering a child endured between the time of the accident and the time of death
Loss of future earning potential
How can Harris Lowry Manton LLP help with a wrongful death claim?
At Harris Lowry Manton LLP, our experienced wrongful death lawyers demand justice for your family. We file lawsuits against all responsible parties. We respect your need to mourn while also taking the necessary steps to investigate the cause of the accident so the right drivers, property owners, physicians, manufacturers, and other responsible parties can be held accountable.
Our lawyers explain how to file a wrongful death case and the damages to which you are entitled. While we know with certainty that no award can make up for the loss of your child, we demand that the people and businesses that caused the end of your child's life pay all damages to which you are entitled under Georgia law.
Our Atlanta and Savannah, Georgia lawyers have obtained numerous wrongful death verdicts and settlements, including cases involving product defects, medical malpractice, trucking accidents, car accidents, and many other causes. The range of settlements and verdicts for wrongful death cases we have handled for grieving families include awards up to $43 million.
The experienced personal injury lawyers at Harris Lowry Manton LLP have been honored with some of the highest awards possible, including the Georgia Super Lawyers Top 100. We are strong advocates for our clients, while remaining true to our goal of representing all of our clients like they are family. Our firm's Savannah and Atlanta trial lawyers are ready to help you get justice. We fight aggressively to hold all responsible parties liable for the tragic loss of a child.
To schedule a free, confidential appointment, call our Atlanta office at 404-998-8847, our Savannah office at 912-417-3774, or complete our contact form. We handle wrongful death cases on a contingency fee basis, which means you have no up-front or out-of-pocket expenses.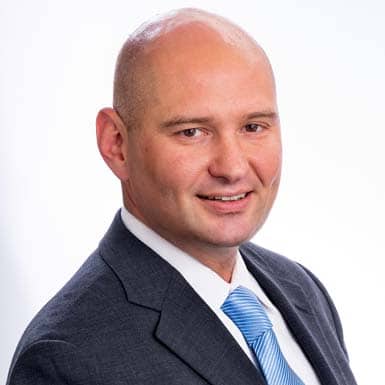 Jed Manton is committed to representing individuals and business that have been harmed by the actions of others. With a solid track record, Jed has helped numerous clients who have been seriously injured or who have lost a loved one obtain justice, while holding the wrongdoer accountable.
Read more about Jed D. Manton here.