When the Wheels Come Off: Risk of Traumatic Brain Injury in Motorsports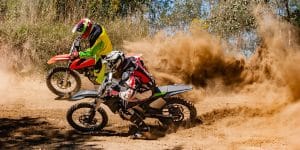 Motorsports are extremely popular in Georgia. The Atlanta and Savannah areas host numerous venues where residents can watch NASCAR racing and other motorsport competitions. Thousands more, including young people and children, directly participate in motorsport competitions, racing cars, karts, motorcycles, and other vehicles. While some might not think of motorsport participants as athletes subject to physical injury, they face high risk of debilitating traumatic brain injury (TBI) from forceful hits to the head during competition. And as the number of young people and children in motorsports increases, the incidence of pediatric TBI threatens to grow with them.
What is traumatic brain injury and how is it caused?
The Mayo Clinic explains that TBI is a traumatic injury to the brain that "usually results from a violent blow or jolt to the head or body. An object that goes through brain tissue…also can cause traumatic brain injury." Concussions are a type of TBI that impact brain function. Concussions typically result from a blow to the head or violent shaking of the head and often happen due to a fall or a blow to the head during contact sports.
Another common cause of TBI is vehicle and motorcycle accidents. During vehicle accidents, drivers may suffer TBI by striking their heads on the dashboard, windshield, or other parts of the vehicle, or may even be thrown from the car. Motorcyclists typically suffer TBI when their heads come into direct contact with the ground, road, or track during a fall or accident. This is common even when they are wearing helmets, as in motocross racing.
How common is the risk of traumatic brain injury in motorsports?
Head injuries in motorsports are common and may lead to TBI with serious and sometimes tragic consequences. For example, in 2018  NASCAR legend Dale Earnhardt Jr. revealed that "during my two decades behind the wheel as a full-time NASCAR driver, I suffered more than a dozen concussions."
Earnhardt Jr. further disclosed that it "was concussions, not fractures, that forced [him] to retire as a full-time NASCAR driver in 2017," and that concussion-related symptoms caused him to miss two major races in 2012 and an entire half-season in 2016. Earnhardt Jr. even admitted to suffering cognitive and memory issues from his concussions, as well as anxiety. He decided to share his TBI experiences to alert others of the symptoms and dangers of concussions and the necessity of seeking treatment.
The suicide of Sam Jeremy Smith, a 31-year-old New Zealand top motorsport competitor, similarly demonstrates the high incidence of TBI and its consequences in the sport. Smith had been riding motorcycles since age four and had raced motorcycles, drifters, BMX, and stock cars from childhood. Smith suffered repeated concussions from motorsport accidents, which the New Zealand coroner reported as contributing factors in his 2019 suicide.
Neuropsychiatrist Dr. Gil Newburn's report commented that Smith's recurring TBIs were related to depression and suicide and that "major depressive disorder was a common consequence of traumatic brain injury." He also cited research showing the risk of death by suicide in traumatic brain injury victims was three to four times that of the general population.
The data on traumatic brain injury and concussion collected by the Centers for Disease Control and Prevention (CDC) does not break out numbers for TBIs related to motorsports, but shows approximately 1.8 million to 3.8 million concussions occur in sports and recreational activities annually among people of all ages, and more than 15% of all US high school athletes self-reported one or more sports and recreation related concussions in 2019.
Emerging studies also reveal the high risks of TBI in motorsport to both children and adults and suggest more needs to be done to improve safety:
How can I protect myself and my family while engaging in motorsports?
In Georgia, state regulations provide for spectator safety at motorsports events, but competitor safety is left up to the respective sport's governing bodies and motorsport venues and event organizers. For example, NASCAR has been implementing concussion protocols since 2017. Georgia does have a motorcycle helmet law which requires all riders of any age to wear state approved protective eye-wear and helmets with limited exceptions.
Georgia also has a "safe play" law including concussion prevention protocols to be followed by schools, youth leagues, and organizations. However, the non-school protocols only provide for notice of concussion risk to parents and suggest leagues and organizations develop their own concussion management and "return to play" policies.
To prevent injury, medical providers suggest that motocross riders should:
Wear protective gear;
Follow track and event regulations;
Receive professional training;
Follow pre- and post-race routines designed to prepare and rest your body; and
Seek medical treatment from a provider up to date on TBI treatment protocols.
What if I or a member of my family suffers a TBI from motorsports?
Participants injured in a motorsport event may wonder if voluntarily competing in an event means they have no remedy for a TBI. However, voluntary participation does not absolve the venue provider, the vehicle manufacturer, safety equipment manufacturer, the sponsoring entity, medical providers, or others from operating safely and responsibly within the context of the event. Especially given the potentially serious consequences of a TBI, it is important to hold those causing TBIs responsible. Victims of TBI may suffer severe psychological, physical, and cognitive difficulties, and TBI injuries can be life-altering, perhaps even requiring around-the-clock care.
If you suffer a TBI resulting from a motorsport accident, you will need a knowledgeable attorney to determine exactly why the traumatic brain injury occurred, who is responsible, and what could have been done to prevent it. Harris Lowry Manton LLP has experienced Atlanta and Savanah traumatic brain injury lawyers who will work to secure the compensation you deserve.
Make an appointment with one of our leading personal injury attorneys to discuss your traumatic brain injury today. For answers to your questions and immediate help, please phone our Atlanta office at 404-998-8847 or our Savannah office at 912-417-3774. You can also complete our contact form. Your first consultation is free.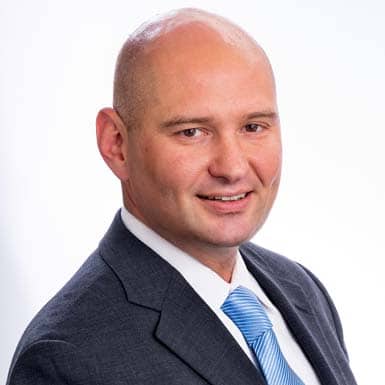 Jed Manton is committed to representing individuals and business that have been harmed by the actions of others. With a solid track record, Jed has helped numerous clients who have been seriously injured or who have lost a loved one obtain justice, while holding the wrongdoer accountable.
Read more about Jed D. Manton here.