Atlanta Now Has a Zero-Chase Policy for Police Pursuits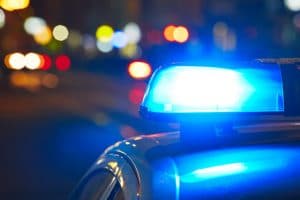 How many times have you seen police chases on the news? Even television shows like Cops and Live P.D. routinely display police pursuits unfolding right in front of us, but from a safe distance.
Anyone over the age of 35 is familiar with the most notorious chase in modern history when O.J. Simpson led police down the 405 Freeway in California in a white Ford Bronco. While that police chase ended peacefully, many do not.
Police chases have come under fire for causing chaos on the roadways that injures and even kills suspects and innocent bystanders who just happened to be in the way. In January of 2020, the Chief of Police for Atlanta announced a new zero-chase policy. She cited the reason, in part, due to being pointless when the courts slap the wrists of the suspects they capture. The risk to public safety isn't worth the reward of capture when the individual who fled is quickly back out on the street anyway. Police departments are putting the public at risk to serious injuries and death too often from chase-related car accidents.
Each police department can create its own policy for dealing with high-speed pursuits, so this rule doesn't apply across Georgia, and doesn't even apply across all of Fulton County. To make matters more interesting, some police chases even begin outside one state and end in another, which can blur the lines of chase protocol, tangling the issue of liability when a death or injury occurs.
High-speed police chases are often devastating
According to the Bureau of Statistics, approximately 355 people are killed in police chases each year. About one-third of those victims were simply in the wrong place at the wrong time.
In April of 2019, a high-speed police chase that began in Charlotte, North Carolina over an armed robbery and stolen vehicle ended across the border in South Carolina. One suspect exited the vehicle during the chase and was injured. The remaining two suspects crashed the car into a tree, which caught fire near an exit ramp. The chase took place over a 20 plus mile stretch of I-77 during rush hour on an already dangerous stretch of highway.
The family of a New Mexico teen is now suing the Albuquerque Police Department for the wrongful death of their son who was inadvertently killed during a police chase in 2019. The driver of a stolen truck struck the teen, killing him. The lawsuit didn't stop at the police department. It also names the Police Chief, Mayor, the officers involved in the chase, and the man charged with stealing the truck.
Most recently, in December 2019, days before the zero-chase police was implemented, a high-speed police chase through the streets of Atlanta resulted in catastrophe. Two innocent occupants of a vehicle struck by fleeing bank robbery suspects were killed and several motorists near the scene were injured.
This is just another reason to implement no-chase policies. If your suspect dies, or the vehicle is demolished in the process, was anything gained? The perpetrator won't always be appropriately punished, and the victim may be hard pressed to get justice if he or she survives the experience. When the police department may end up paying out to anyone injured, including families of deceased suspects, it really comes back to the citizens paying for their negligence.
Thank you to Harris, Penn, and Lowry who did an outstanding job on my daughters case due to injuries from an auto accident. We were able to get all the medical bills taken care of from the insurance companies and they will fight the insurance companies for all damages they are obligated to pay and not settle for the quick buck. Thank you to them, their staff, and especially Kristy S. Davies for their help. If you are injured, this is the best law firm in Savannah.

⭐⭐⭐⭐⭐ Google Review
What to do if you're injured in a high speed chase
The most important thing you need to do after you're injured is to seek medical treatment. However, if you're alert after being involved in a high-speed police chase, you are going to quickly encounter law enforcement officers investigating the incident. They're looking for anything to avoid or minimize liability in the situation.
Do not make any statements before speaking with a qualified car wreck attorney who has experience with complex accident cases. You deserve to protect your rights when you are the innocent victim who becomes tangled in a police chase.
Police chases are potentially deadly, and cost families more than is gained from them. Harris Lowry Manton LLP understands the intricacies involved in dealing with car crashes and we're here to help. Recovering for damages caused by someone fleeing the police, or from the police department itself can be a frustrating ordeal that you shouldn't handle alone. Schedule your free consultation by calling our Atlanta office at 404-961-7650, our Savannah office at 912-651-9967, or by reaching out to us through our contact page to tell us your story.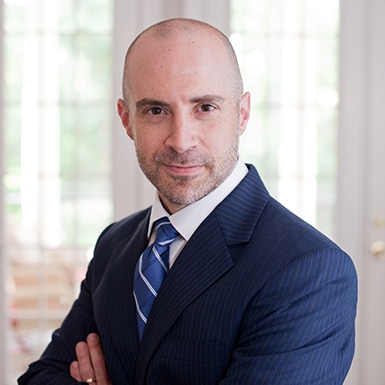 Steve Lowry is an award-winning litigator who has secured record-setting jury verdicts on behalf of his clients. A passionate advocate for individuals who have been harmed by the actions of others, Steve has won numerous top 10 verdicts in Georgia.
Read more about Stephen G. Lowry here.