CDC Reviewing Link Between Bone Repair Products and Tuberculosis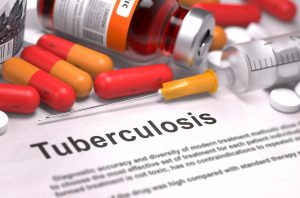 Nearly 100 patients who had spinal surgery to repair fractures now have a new cause for concern. A bone repair product used for their broken bones appears to have been contaminated with the bacteria that causes tuberculosis (TB). The outbreak is currently being investigated by federal and state health officials.
The Washington Post reported that Aziyo Biologics Inc, a regenerative medicine company which manufactures "a malleable bone putty that includes human cells and is used in a variety of orthopedic procedures" has recalled 154 containers of the material. According to the Centers for Disease Control & Prevention (CDC), the bone repair products were shipped to locations in 20 states.
The bone repair product in question comes from one single donor (or cadaver). About 113 patients were implanted with the tainted bone repair product. Eight people died after their operations, though the causes have yet to be confirmed.
Aziyo said that it is working with the FDA and the CDC on their continuing investigation. The CDC states that the remaining patients should be treated for TB even if they are not showing symptoms. Of the surviving 105 patients who received the Aziyo product, 101 are being treated for TB.
What is tuberculosis (TB)?
Tuberculosis is a bacterial infection. According to the CDC:
Tuberculosis (TB) is caused by a bacterium called Mycobacterium tuberculosis. The bacteria usually attack the lungs, but TB bacteria can attack any part of the body such as the kidney, spine, and brain. Not everyone infected with TB bacteria becomes sick. As a result, two TB-related conditions exist: latent TB infection (LTBI) and TB disease. If not treated properly, TB disease can be fatal.
The treatment course for tuberculosis is typically six months of antibiotics.
Why wasn't the bone putty tested before it was used?
Aziyo has the responsibility to ensure its bone products are not contaminated. However, testing for TB contamination is rarely done because the risk of a TB infection from bone grafts is very rare, according to Beverly Bliss, vice president of accreditation and standards for the American Association of Tissue Banks. The last known case of TB from a bone graft was in 1953, according to the CDC.
Laboratories normally test for HIV, hepatitis C, and other infections which are a higher risk during human tissue implantation. In addition to the tests, the "organizations that collect bone and human tissue assess donors and interview family to determine the risk of infection and prevent pathogens from entering the system." The recovered tissue product, called "FiberCel," is normally frozen for 48 hours before being shipped.
Aziyo says the voluntary recall was issued on June 2 after it received complaints of infections of seven of the 23 patients who received FiberCel from one lot of the product. Four patients tested positive for TB, according to the FDA.
Litigation based on the defective bone repair product
One 74-year-old senior from Delaware has already filed a lawsuit against Aziyo and Medtronic, which distributes the bone repair product. The plaintiff asserts that he contracted TB when a tainted bone graft was used during his spinal fusion surgery. The defendants have not commented on the litigation yet. The plaintiff had a second operation to remove the tainted bone repair product and to insert new bone. The plaintiff is being treated with antibiotics, but will need long-term, invasive medical work to hopefully manage the TB.
The plaintiff claims that Aziyo was negligent because it failed to properly test the product to ensure it could be implanted without risk of disease.
In negligence cases, the injured patient needs to prove that:
The defendants owed the injured patient a duty of care. When a manufacturer sells its product to a hospital or medical facility to be implanted for medical procedures, the manufacturer has a duty to the patients whose body is implanted with the product to ensure the product is safe for use.
The defendants breached this duty of care by acting in an unreasonable manner and without regard to the safety of the patient.
The patient suffered injuries as a result of the breach of care.
The patient suffered damages related to his or her injuries.
The experienced product liability lawyers at Harris Lowry Manton LLP are strong advocates for patients who suffer injuries and losses related to dangerous drugs and medical devices, and other defective products. If you are suffering due to a medical procedure, we're here to help you.
We have a strong track record of success in product liability cases. To schedule a free consultation, call our Atlanta office at 404-998-8847, our Savannah office at 912-417-3774, or use our contact page to speak with us.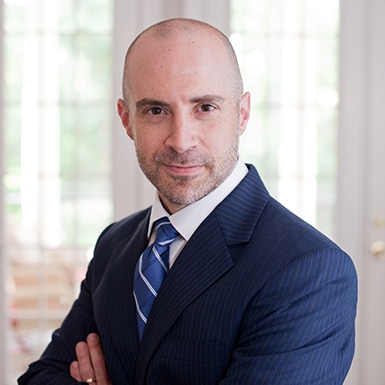 Steve Lowry is an award-winning litigator who has secured record-setting jury verdicts on behalf of his clients. A passionate advocate for individuals who have been harmed by the actions of others, Steve has won numerous top 10 verdicts in Georgia.
Read more about Stephen G. Lowry here.