Could Federal Paid Maternity Leave Help Protect Mothers?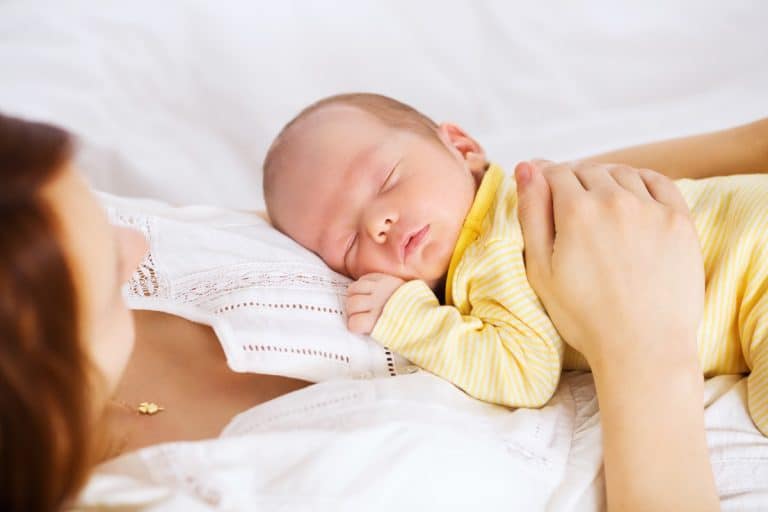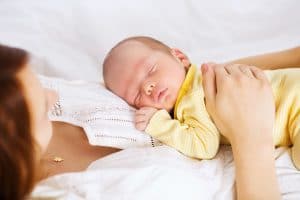 When USA TODAY's explosive expose on the dangers (and frequency) of postpartum hemorrhage and preeclampsia first broke, several states took action to address those concerns. What states have continued to neglect, however, are the number of other factors that contribute to the rise in maternal mortality rates.
A 2018 analysis by Harvard Medical School obstetrics, gynecology and reproductive biology professor Neel Shah found that when you consider inadequately treated physical or mental illnesses, the lack of paid parental leave policies or lack of social support puts tens of thousands more women at risk. The Centers for Disease Control and Prevention's Maternal Mortality Review Committee backed up these findings:
"Specifically, perinatal mood and anxiety disorders (depression, anxiety, and affective disorders with psychotic episodes) all greatly impact women's mental health during pregnancy and up to one year after delivery. The metabolic changes associated with pregnancy may also result in adjusted pharmacological treatment dosage as providers are often hesitant to treat depression or anxiety in pregnant women using antidepressants.
These deaths reflect a myriad of failures in addition to unsafe medical care, including [per Shah] 'eroding social support necessary for women to recognize medical warning signs… rapidly accelerated responsibilities, extreme sleep deprivation, and relentless pressure to return to work.'"
That "relentless pressure to return to work" has been a refrain of sorts for numerous celebrities and activists, who believe that mandatory maternal and paternal leave could be the key to healthier mothers, babies, and families. Among those advocating for mandatory leave is MSNBC anchor and NBC News Correspondent Katy Tur.
What happened to Katy Tur?
Tur had her first child in April 2019 and returned to work in September 2019. On her first day back, Tur discussed becoming a new mother, her maternity leave, and the importance of taking time off to be with family. Specifically, Tur took Congress to task for its "shameful" lack of paid family and maternity leave in the United States and called for a federal law mandating employees be given paid parental leave.
Tur also provided an unflinching and honest view of postpartum life for many mothers. She shared photos of her son and told viewers the challenges and issues she faced following his birth. After an unplanned C-section, her incision became infected and she had difficulties producing milk. Her son began losing weight – a stressful situation, as he was already small at birth.
Tur shared a harrowing story of exhaustion she experienced while in the hospital. She said she found herself in a "waking dream" where she believed her mother-in-law was hiding under the bed, and a tall man was speaking to her in German. This led to the nurses ordering a full psychiatric evaluation. Tur was medically cleared, but terrified to return home alone with her baby. She said she was comforted, however, by the fact that she and her husband, CBS News correspondent Tony Dokoupil, had paid extended time off work to care for their new baby and learn how to live as new parents.
Realizing that she and her husband are among a small group of people who have the privilege of taking a substantial leave from work, Tur has put out a call for legislators to work on passing equal and paid time off for both parents during family leave:
"Nothing about this story is exceptional, except for the fact that I got a lot more paid time off to figure it out than the majority of moms in this country. Tony took more time than at least 70% of fathers out there… Parents need time with their babies. Babies need time with their parents. And moms need support. And if that support is coming from a partner, that partner should get equal time off."
Tur hopes that her on-air discussion – which went viral on Twitter and other social media – will help focus the issue on equitable family leave for both parents, not just the mother. She also invited lawmakers on both sides of the aisle to appear on her show and discuss how to get paid parental leave legislation passed.
The Georgia injury attorneys at Harris Lowry Manton LLP are sensitive to postpartum and family leave issues, and the injuries young mothers and babies may sustain when they are not given the proper support. If you need support regarding post-partum depression or other issues, please see these resources from the CDC. If we can assist you in any other way, call us today at 404-998-8847 in Atlanta, at 912-417-3774 in Savannah, or fill out our contact form to schedule a consultation.