Do Brain Injuries Make Young Women More Likely to Die by Suicide?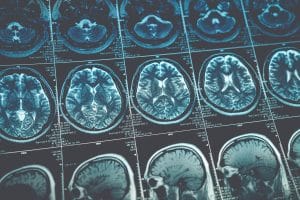 The dangers of traumatic brain injuries (TBIs) cannot be understated. A recent CNN article, however, highlights that untreated TBIs can be even more dangerous, and even deadly, for young women in particular. Writer Amy Woodyatt discusses the short lives of two elite athletes, one from the US and one from the UK. They both had a lot in common – champions in their sport, young women, and both suffered serious head injuries near the end of their tragically short careers. They also both took their own lives.
Woodyatt's CNN piece also highlights a report from the Orthopaedic Journal of Sports Medicine that reveals women are more susceptible to and experience worse outcomes from sports-related concussions than men. Even with this report, CNN notes that "women remain significantly underrepresented within sport and exercise science research. This, leading experts warn, means they often do not get the treatment or aftercare they need following a head injury."
What happened to these young women?
The CNN article tells the story of two similar young athletes, Kelly Catlin and Ellie Soutter.
Kelly was a three-time champion US track cyclist and Olympic silver medalist who was completing a practice run in 2019 when she took a hard fall. Soon after, during a World Cup track event in Berlin, she experienced an incredibly severe and painful headache and was diagnosed with a concussion, or traumatic brain injury. Her father told CNN that Berlin staff advised a return-to-play protocol, but Kelly's coach never implemented it, adding, "[t]here wasn't any follow-up from Colorado after this. I believe they assumed she would seek care at Stanford." (CNN requested comment from Stanford and USA Cycling in Colorado but at the time of publication of the CNN report, they had not replied.)
Later that same year, Kelly died by suicide.
Ellie was an up-and-coming snowboarder who had won a bronze medal in the 2017 European Youth Olympic Festival and thought to be a strong contender for the 2022 Winter Olympics. Her father, Tony, told CNN she had experienced seven concussions in five years of snowboarding and, "[w]ith every concussion, with the exception of a few minor knocks, Ellie saw a doctor in person. I was always told that she was young enough to bounce back to full health after each case and therefore never consulted with the doctors that I met, about any previous concussions."
However, in 2018, just a few months after her last concussion, Ellie took her own life.
Kelly and Ellie aren't alone
These two suicides aren't outliers. The article also mentions the tragic death of Jacinda Barclay, a famed Australian athlete who also took her own life back in 2020.
Post-mortem, scientists found unusual cerebral degradation for a 29-year-old woman – white matter damage similar to a person with dementia. Michael Buckland, founder and Executive Director of the Australian Sports Brain Bank, told CNN, "[f]or someone her age, you would expect to see lovely pristine white matter, and hers looked like she was an old woman in that it was basically degraded."
The connection between traumatic brain injury and suicide
A 2018 study from JAMA Neurology looked at the potential link between mild traumatic brain injuries (like concussions) and a higher risk of suicide. The results were quite revealing. Researchers found a "twofold increase" in suicide, suicide attempts, and suicidal ideations in about 700,000 individuals diagnosed with concussion or mild TBI, in comparison to 6.2 million who hadn't.
CNN spoke with Dr. Robert Cantu, a clinical professor of neurology at the Center for the Study of Traumatic Encephalopathy at Boston University School of Medicine, who explained why TBIs could cause these types of feelings:
One theory, he explained, is that those suffering from persistent post-concussion symptoms may have structural or functional brain damage and could be experiencing "behavioral dysregulation: short fuse, irritability, [and] can't suppress impulses the way you normally could."
With these emotional problems, "they would be more prone to perhaps do something impulsive, like commit suicide."
Another interesting note? Only six percent of sports medicine studies focus solely on women, while a full 31% focus solely on men. This means we don't fully understand why TBIs affect women so differently than men.
What we do know, however, is that traumatic brain injuries must be treated promptly and properly. If you or a loved one has experienced a concussion or other type of TBI because of another's negligence, talk to an experienced attorney today.
If you're thinking about suicide, are worried about a friend or loved one, or need emotional support, the 988 Lifeline is available 24/7 across the United States. It is available for everyone, free, and confidential. Call or Text 988 or visit 988Lifeline.org.
At Harris Lowry Manton LLP, our traumatic brain injury attorneys are here to protect your right to compensation. We understand the complex nature of brain injuries and can walk you through the legal process with knowledge and confidence. To schedule a consultation with a personal injury attorney today, call our offices or complete our contact form. We maintain offices in Atlanta and Savannah and serve clients throughout Georgia.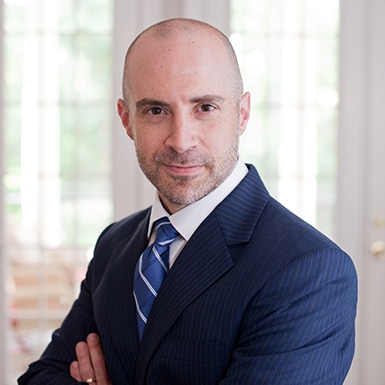 Steve Lowry is an award-winning litigator who has secured record-setting jury verdicts on behalf of his clients. A passionate advocate for individuals who have been harmed by the actions of others, Steve has won numerous top 10 verdicts in Georgia.
Read more about Stephen G. Lowry here.