Fireworks Displays Must Be Conducted Safely to Avoid Serious Injuries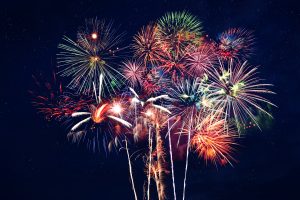 When the Founding Fathers wrote the Declaration of Independence, John Adams said, "It will be celebrated with pomp and parade, bonfires and illuminations from one end of this continent to the other." With the re-opening of the country in the wake of the COVID-19 pandemic, there will be fireworks celebrations across Georgia and the rest of the country, reminding us that we are one nation.
The celebrations must, however, be conducted according to proper safety standards. Many of the large fireworks displays are conducted by local counties and municipalities. The local police and fire departments often run these larger displays.
Many private fireworks are ignited, too – often without considering how dangerous fireworks can be. Too often fireworks cause death, burn injuries, and other serious injuries. According to the US Consumer Product Safety Commission, in 2019:
Nearly 10,000 people were treated in emergency departments, across the U.S. for fireworks injuries – about 3.1 for every 100,000 people. Nearly 7,300 of these injuries occurred during the weeks prior to and after July 4 (June 21, 2019, through July 21, 2019).
About 900 of the ER visits involved injuries from sparklers and bottle rockets.
About 800 of the ER visits were due to firecrackers.
The hands and fingers were the most affected body parts, followed by the legs, eyes, head (including the face and ears), and arms.
58% of the ER injuries treated were burn injuries.
About 87% of the victims were treated in the emergency room and then were released. The remainder needed to be admitted to the hospital or transferred to another hospital.
What safety precautions should fireworks users take?
There are many precautions that public and private users of fireworks should take. Failure to follow these precautions can potentially result in a negligence lawsuit. Victims of fireworks injuries have the right to seek damages from the irresponsible parties for:
All their medical bills including hospital stays, doctor visits, burn injury care, medications, and medical devices
All their lost income (lost salaries and lost profits) due to the injuries
Compensation for the victim's pain and suffering
SafeWise suggests that the people and entities who are using fireworks consider the following safety factors:
Use fireworks in open areas that are flat and aren't flammable. Fireworks have caused numerous fires, especially in areas where there's been little rain. Selection of a safe place involves examining the location. Places near buildings, grass, trees, or any type of vegetation should be avoided. The location also shouldn't be where the noise of the fireworks can affect pets, neighbors, or anyone who might be frightened by the noise. Fireworks, including sparklers, should never be ignited inside.
Choose a safety perimeter. The fireworks shouldn't be set off near any spectators. "Phantom Fireworks, a popular fireworks manufacturer, recommends specific safety distances for ground- and air-based fireworks:

Ground-based:If you have a ground-based firework like a fountain, spectating from at least 35 feet away is best.
Aerial:For aerial fireworks, you'll want everyone to move back to a distance around 150 feet."

Choose a day where the weather is not windy. Wind conditions can easily cause the sparks or flames from any type of firework to move beyond the safety area into homes, grass, and areas where the dangers can easily spread.
Be ready for accidents. Anyone using fireworks, of any size, should be ready for the worst. They should be able to extinguish the fire quickly by using a fire extinguisher, having a water hose nearby, or having plenty of buckets of water and sand.
Move fast as soon as you light the fuse. If you're a spectator, get as far away as you can. SafeWise warns that people igniting the fireworks shouldn't "trim or shorten [the] fuses to speed up the lighting process."
More is not better. "Legal fuses must burn for at least three seconds, but that's not a very long time on its own. If you're lighting multiple fuses, you have an even smaller window to escape."
Children should be supervised. Sparklers – the fireworks we give most often to children – can burn at more than 1,200°F. Aluminum melts at 1,220°F. Glass melts at about 1,300°F.
Do not reignite a dud. Safewise recommends letting duds sit for 5-10 minutes and then placing them in a bucket of water to reduce the risk of a delayed explosion.
Dispose of the fireworks properly. After the sparklers run their course, they should be soaked in water to prevent the garbage or other substances from igniting.
Use legal fireworks. Legal fireworks are products that have met US Consumer Product Safety Commission (CPSC) safety standards. The CPSC recommends only buying from licensed fireworks dealers. Fireworks are often illegal because they're too large for the intended use. Buying illegal fireworks:

Can cause injuries
Can result in a lawsuit by any injured victims
Can result in a conviction and a prison sentence
Consumer-grade fireworks should be properly labeled. The larger fireworks that the police and fire departments use are handled differently.
In Georgia, some fireworks are legal and some are not. You must be at least 18 to buy fireworks.
Two primary firework safety precautions
You should leave firework usage to the professionals. The best fireworks displays are the ones that local governmental units and agencies organize. Professionals are trained to use the safety protocols.
You should never ignite or use any fireworks if you are not sober. Inebriation slows down your reaction time and your coordination. Drinking and fireworks are a very dangerous mix.
At Harris Lowry Manton LLP, our dedicated, compassionate personal injury lawyers fight aggressively to hold fireworks users and manufacturers liable for the deaths and injuries they cause. We demand compensation for all your economic and non-economic injuries. We have extensive experience with burn injury cases and settled one case involving multiple burn fatalities for $21,000,000. We also settled a burn injury case caused by a commercial vehicle accident for $2,500,000.
To speak with an experienced negligence and product liability lawyer, call our Atlanta office at 404-998-8847, our Savannah office at 912-417-3774, or fill out our contact page to share your experience.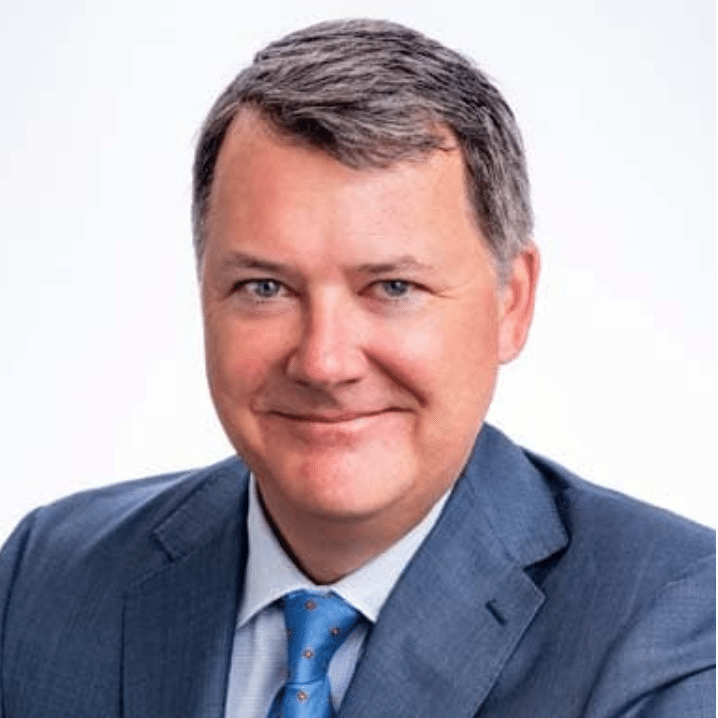 One of the nation's top trial attorneys, Jeff Harris is an award-winning litigator who handles high-profile, complex cases across a wide variety of practice areas. He excels at securing justice for clients who have been seriously injured or killed, holding responsible parties accountable for their actions as well as their negligence.
Read more about Jeffrey R. Harris here.