Investigation Exposes the Prevalence of Sexual Abuse in Nursing Homes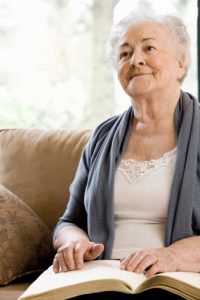 A recent investigation by CNN highlights the prevalence of sexual abuse within our country's nursing homes and the failure of responsible officials to adequately address this shocking issue. According to the Centers for Disease Control, there were approximately 15,600 nursing homes nationwide in 2014. Collectively, these homes provided about 1.7 million beds to elderly residents. Unfortunately, for far too many of these residents, the people who agreed to take care of them allowed them to be hurt in unimaginable ways.
CNN investigators looked at numerous allegations of nursing home sexual abuse to determine the actual frequency with which such incidents are occurring and how they were handled by nursing home administrators and governing agencies. Though there is a significant lapse in national data regarding the prevalence of sexual abuse within nursing homes, CNN reportedly identified more than 1,000 incidents of nursing home reprimands for the mishandling of suspected sexual abuse claims. This heartbreaking number reflects a staggering number of nursing home residents suffering from sexual abuse.
What to do if you suspect your loved one was sexually abused in a nursing home
The first step in effective advocacy for your family member is recognizing a possible problem. This is best done through frequent visits to the facility, at various times of the week and day. Sexual offenders prey on the residents and carefully choose their victims. A resident with frequent visitors and an interested family is generally a less desirable candidate for abuse than one who rarely receives any visits.
When you are present with your family member, look for signs of any type of abuse, including verbal or physical or neglect. Withdrawn behaviors, depression, or unexplained aggression may all indicate possible wrongdoing. Specifically, the signs of sexual abuse may include:
A sexually transmitted disease
Blood-stained underwear or sheets
Bruising to the breasts, buttocks, and/or genitals
Vaginal infections
Visible fear or apprehension around certain staff members
Unexplained aggressive behaviors
Sudden difficulty walking or sitting
If you suspect sexual abuse, the paramount concern is your loved one's safety. Remove him or her from the nursing home and contact the authorities. Within the state of Georgia, the Division of Aging Services maintains a 24-hour hotline for the confidential reporting of suspected elder abuse. Seek medical assistance for your loved one as soon as possible, in order to preserve any evidence that may be present at the time and to address any physical injuries or ailments.
If your loved one was sexually assaulted while residing in a nursing home, rely on the skilled Georgia nursing home abuse lawyers of Harris Lowry Manton LLP to provide compassionate, yet aggressive representation. Call us at 404-961-7650 at our Atlanta office, or in Savannah at 912-651-9967. You can also reach us by completing our contact form.
Related Nursing Home Neglect Articles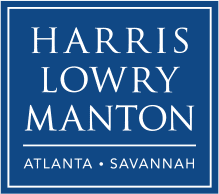 Harris Lowry Manton LLP is a dedicated full-service trial law firm. Our Georgia personal injury lawyers fight for the injured throughout every step of the legal process. We explain how litigation works from the moment you come into one of our offices in Atlanta or Savannah until your case is solved. Our legal team has achieved remarkable success because we leave no stone unturned when investigating our client' claims and what should have been done to prevent their injuries. We file claims against all responsible parties — not just the most obvious one.
Read more about Harris Lowry Manton LLP.