Protecting Your Loved Ones from Sexual Abuse in Georgia Nursing Homes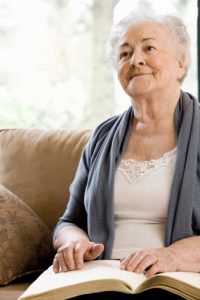 In March of 2017, CNN published a disturbing report about sexual abuse in nursing homes. The investigatory piece chronicled years of alleged and reported abuse by a man named George Kpingbah, a 76-year-old nursing assistant at a Minneapolis nursing home. In the course of their overall research, CNN discovered that "More than 16,000 complaints of sexual abuse have been reported since 2000 in long-term care facilities (which include both nursing homes and assisted living facilities)."
That is an average of 1,000 complaints a year in states where the long-term care Ombudsman was involved. But what about all the men and women who were abused in nursing homes whose Ombudsmen were not informed? What about those whose cases were never reported at all?
Fast facts about nursing home abuse
According to the National Center on Elder Abuse:
Approximately 10% of all residents of long-term care facilities are abused and neglected in some way, including sexually.
Almost 50% of people with dementia are victims of some form of abuse.
Men and women with disabilities are more likely to be physically abused (55% and 33%, respectively) than adults without disabilities.
Elderly people who have suffered abuse have a 300% higher risk of dying than those who are not abused.
In 2014 (the most recent date), there were 15,600 nursing homes in this country and 1.4 million people living in those facilities, as per the Centers for Disease Control and Prevention.
Georgia is home to 358 nursing homes, and more than 2,200 assisted living facilities in total. According to SeniorCare.com, whose research is based on Census data, 11% of Georgia's population are seniors, and the number of seniors in our state is expected to rise 61% over the next 15 years.
What can we do to protect our loved ones from abuse?
If you have a loved one who is in a nursing home in Georgia or anywhere throughout the country, you should know that he or she is protected by the 1987 Nursing Home Reform Act. The Act established a Residents' Bill of Rights, as summarized here by the AARP:
"The right to freedom from abuse, mistreatment, and neglect;
The right to freedom from physical restraints;
The right to privacy;
The right to accommodation of medical, physical, psychological, and social needs;
The right to participate in resident and family groups;
The right to be treated with dignity;
The right to exercise self-determination;
The right to communicate freely;
The right to participate in the review of one's care plan, and to be fully informed in advance about any changes in care, treatment, or change of status in the facility; and
The right to voice grievances without discrimination or reprisal."
If you believe your loved one has been abused, you should contact the Office of the State Long-Term Care Ombudsman for Georgia. Not only does the Office advocate on behalf of seniors, but its primary role "is to investigate and work to resolve complaints made by or on behalf of long-term care residents." Ombudsmen are supposed to visit facilities regularly, to check on the residents and hear their complaints, and to ensure that the facility is up-to-code with all state and federal regulations.
The most important thing you can do, however, is keep in contact with your loved one. We know that not everyone's aging relatives live close by, but constant contact is critical to keeping your loved ones safe. If you cannot physically travel to the facility, you can use programs like FaceTime or Skype, and you should call often and at different times. If you can travel to see your relatives, do not shy away from asking the staff questions about the residents' routines, meals and common areas. Check your loved one's bedroom to ensure it is safe. When you can, try to visit at different times on different days, so you can see the full scope of the operation when the staff changes.
Finally, if you see signs of abuse – bruising, rapid weight loss or gain, lethargy, secrecy, changes in personality, etc. – do not hesitate to call the Ombudsman. Then, call a skilled Georgia nursing home abuse lawyer, who can tell you what evidence of wrongdoing you need to preserve before you clean out your loved one's room and move him or her to a safer space.
Nursing home abuse and neglect, whether sexual or otherwise, cannot remain a hidden problem any longer. CNN's report did much to open the country's eyes to this disgrace, but there is still more to be done. At Harris Lowry Manton LLP, we fight for the rights of our seniors, to ensure that they can spend their golden years safe and secure. To learn more about our services, or to speak with an experienced nursing home abuse lawyer from our firm, please call our Atlanta team at 404-961-7650, our Savannah team at 912-651-9967, or fill out our contact form.
Related Nursing Home Neglect Articles
Harris Lowry Manton LLP is a dedicated full-service trial law firm. Our Georgia personal injury lawyers fight for the injured throughout every step of the legal process. We explain how litigation works from the moment you come into one of our offices in Atlanta or Savannah until your case is solved. Our legal team has achieved remarkable success because we leave no stone unturned when investigating our client' claims and what should have been done to prevent their injuries. We file claims against all responsible parties — not just the most obvious one.
Read more about Harris Lowry Manton LLP.