New Boater Safety Law in Effect as of April 1, 2021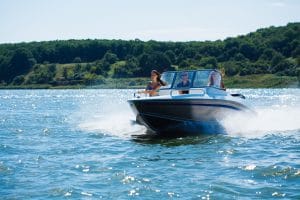 A boating safety law authorized by the U.S. Coast Guard officially went into effect on April 1, 2021 as part of the National Defense Authorization Act. This legislation requires recreational boaters to use a kill switch, or engine cutoff switch, on vessels less than 26 feet in length. A kill switch allows the engine to turn off in the event of an emergency, like if the operator of the boat falls overboard.
What is an emergency kill switch?
If you're knowledgeable about recreational boats, you are likely familiar with the kill switch, formally called the engine cutoff switch (ECOS). The ECOS is usually a heavy-duty coiled lanyard, bright red in color, that goes around the boat operator's wrist, life jacket, or belt loop, and attaches to the boat motor or controls. If the operator moves too far from the controls, such as falls overboard or is thrown from the piloting area, the ECOS will detach and the engine will immediately turn off. Newer ECOS systems also work via wireless technology.
Here's why a kill switch is necessary. When a boat operator, or pilot, is thrown from the piloting area in an emergency, everyone in the immediate area will be at risk of being hit by a runaway boat or being seriously injured by the propellor. If the engine does not shut off, the motor will keep running and the boat will keep circling in the water (often called the "circle of death"). Shutting the motor down will leave the boat floating in the water, allowing the pilot to swim back to the vessel, if possible.
This video illustrates what can happen when a boater falls overboard without using an ECOS. (NOTE: No boaters are injured in this video).
Most boats and watercraft have always had an ECOS or kill switch built in already – it's just that most people don't utilize them. This new law requires their use.
What is the new cutoff switch law?
The Coast Guard made an announcement on March 10 regarding ECOS and recreational vessels. According to the Coast Guard:
"Each year the Coast Guard receives reports of recreational vessel operators who fall or are suddenly and unexpectedly thrown out of their boat. These events have led to injuries and deaths. During these incidents the boat continues to operate with no one in control of the vessel, leaving the operator stranded in the water as the boat continues on course, or the boat begins to circle the person in the water eventually striking them, often with the propeller. These dangerous runaway vessel situations put the ejected operator, other users of the waterway, and marine law enforcement officers and other first responders in serious danger."
The ECOS requirement applies to all recreational boats and vessels less than 26 feet in length and with an engine capable of 115 pounds of static thrust. Manufacturers have been required to add a kill switch to all vessels meeting these requirements since 2019. It is also the owner's responsibility to ensure their ECOS is always in working order.
According to Boating Industry, exceptions to the ECOS requirement include:
If the main helm of the vessel is in an enclosed cabin
If the vessel is not operating at displacement speed
During low-speed activities like fishing or docking
Engines producing less than 115 pounds of static thrust (2-hp engine)
If your vessel is not required to have one (is not a recreational vessel or was built before 2020)
In the simplest terms, if your boat has a kill switch, you should use it.
This law applies to all federally navigable waterways. Some states have their own ECOS laws, but currently Georgia is not one of them. However, most states are expected to follow suit and pass their own local laws regarding kill switches.
BoatUS Manager of Government Affairs David Kennedy told Boating Industry, "BoatUS supports responsible use of cutoff devices and wants to get the word out to boaters to be aware of this new requirement so they can prepare. We believe the new requirement allows recreational boaters to operate their vessels in a practical manner while increasing boating safety."
If you're injured in a Georgia boating accident
Georgia is a great place to get out and boat on our various lakes and rivers. Treating the water and boats with respect keeps everyone out there safe. But when others do not take the same care, and take risks like drinking and boating or driving recklessly, a peaceful day on the water can end in tragedy.
Boating accidents can be caused when drivers:
Fail to check the weather before leaving for a trip
Fail to outfit the boat with safety equipment
Fail to recognize an obstacle and collide with it
Operate a boat at unsafe speeds
Operate a boat while intoxicated
Operate a boat with defective parts
Operate a boat with improper or no training
These types of accidents can leave a victim with catastrophic injuries, including traumatic brain injuries, limb loss, and other long-term physical issues.
Experienced personal injury attorneys can work with you after a boat accident to assign liability and determine the amount of compensation to which you are entitled for your injuries.
The lawyers at Harris Lowry Manton LLP can help when you are harmed in an accident that wasn't your fault. We work to find out who or what was responsible and hold them accountable for your injuries and your losses.
To schedule your free, confidential case evaluation today, call our Atlanta office at 404-998-8847, our Savannah office at 912-417-3774, or we invite you to reach out to us through our contact page to share your experience.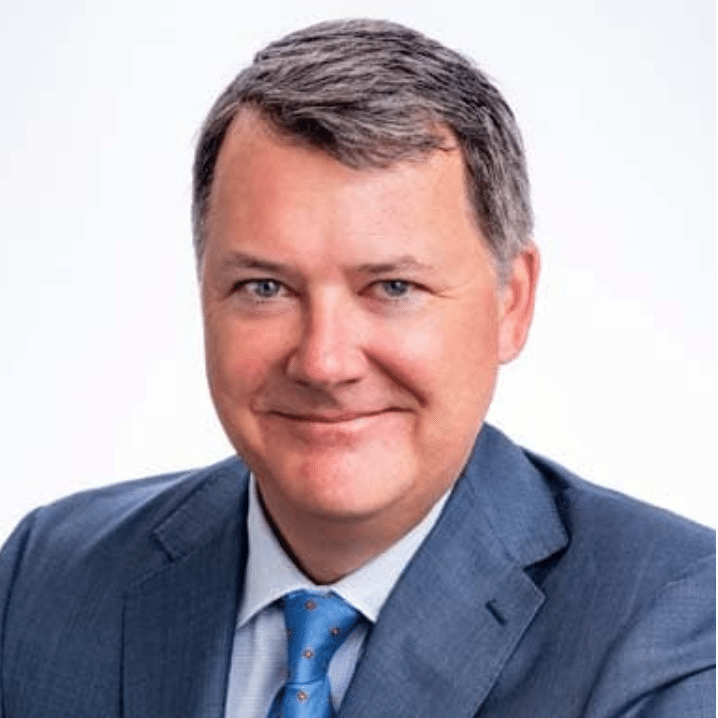 One of the nation's top trial attorneys, Jeff Harris is an award-winning litigator who handles high-profile, complex cases across a wide variety of practice areas. He excels at securing justice for clients who have been seriously injured or killed, holding responsible parties accountable for their actions as well as their negligence.
Read more about Jeffrey R. Harris here.