Not All Mortgage Servicers Are Looking Out for Homeowners during COVID-19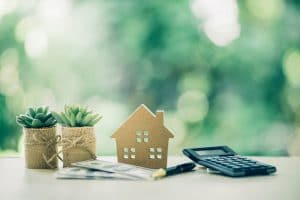 The federal government is trying to help set up protections for homeowners under the current health crisis to minimize bankruptcies and slow the potential of entering an economic depression. It was announced in March that federally-backed mortgages would be protected so that homeowners didn't default and find themselves with poor credit hindering future homeownership. It also helps the banks prevent a situation where the banks have too many foreclosed properties on their hands and no one able to buy them.
Private lenders were strongly encouraged – almost expected – to follow suit and offer the same protections to homeowners from defaulting on their mortgages. However, some loan servicers are not only refusing to extend any protection, but are behaving in a manner that can only be described as deliberately setting homeowners up for failure during one of the worst crises in American history. With so much job loss, those who are desperate to hold on to their homes in light of predatory loan servicing practices may resort to putting themselves in danger of being infected. Becoming a COVID-19 essential worker just to bring in enough cash to prevent foreclosure still may not spare homeowners from these unscrupulous servicers.
Why not work with homeowners to prevent foreclosure?
While many mortgage companies are helping homeowners remain in their homes while COVID-19 has forced many out of work, some who utilize outside loan servicers are digging themselves into a deep hole. Some mortgage servicers have a history of behaving in bad faith in order to profit and Coronavirus has created their ultimate dream come true. Private mortgage servicers have incentive to initiate foreclosures because they profit at every step without being saddled in the end with a vacant property.
Placing homeowners into jeopardy
One mortgage servicer that has a history of rebuking homeowners who are trying to work out problems is Rushmore Loan Management Services. The company has been sued over foreclosure actions numerous times as well as for reporting inaccurate information to credit bureaus, and has had 313 complaints filed against it in the last three years with the Better Business Bureau (BBB), including:
Rushmore is impossible to reach for COVID-19 mortgage issues.
For customers who have lost their employment due to COVID 19, they are willing to extend payments for 3 months with the expectation of paying the full monthly payment plus the missed payment for the following 3 months. (Rushmore referred this account to its loss mitigation department two weeks after the April payment was due.)
A customer tried calling to obtain help before his April payment was due but found the voicemail stating that offices are closed, and no agent available for live chat.
Despite Rushmore's dedicated webpage to mortgage assistance options, a Facebook group has emerged with the purpose of gathering information from the servicer's victims about the company's unethical business practices, including for recent coronavirus hardships. Many of these complaints corroborate the allegations set out on the BBB website and in the lawsuits filed against them. The complaints by alleged Rushmore clients on the Facebook group claim:
A voicemail message has been established stating that the company offices are closed.
There has been no way to contact a Rushmore service agent by any means to discuss mortgage assistance.
Homeowners have tried to make payments, which have been refused only to be assessed a late fee. Rushmore has raised mortgage payments to cover alleged escrow shortages that were already paid or did not exist.
The servicer has overcharged homeowners for foreclosure fees then refused to refund the overage.
Accounts are frequently rotated to different loss mitigation agents making it difficult to discover who a homeowner is supposed to deal with to rectify payment issues.
Agents at Rushmore have verbally agreed to payment plans and confirmed accounts were not in jeopardy of foreclosure only to have homeowners discover they were being placed into foreclosure by mail.
Unexplained additional charges frequently show up on mortgage statements.
Making life more dangerous in a time of chaos
Loan servicers such as Rushmore have chosen to drag their feet and, in many cases, are just ignoring the pleas for help of desperate homeowners. This is forcing more people to be placed at risk for contracting the Coronavirus because they feel backed into a corner and are scrounging for work that brings in immediate cash. Temporarily unemployed homeowners find themselves looking to avoid foreclosure by applying for work placing them in contact with the general public as:              
Restaurant delivery drivers
Grocery store employees
Grocery delivery services
Distribution center employees
Caregivers for children and the elderly
Drug store employees
These jobs not only jeopardize workers by putting them at risk for COVID-19, but they're also running the risk of incurring injuries from warehouse work, auto accidents, and catastrophic accidents.
Taking advantage of homeowners during a pandemic is damaging behavior on several levels.
Harris Lowry Manton LLP knows the stress that you are under due to COVID-19 and that becoming financially vulnerable can also make you vulnerable to incurring injuries that you never should have experienced. Our personal injury attorneys are with you during this difficult time. To schedule your free case evaluation we invite you to call our Savannah office at 912-417-3774, our Atlanta office at 404-998-8847, or reach out to us through our contact page to tell us your story.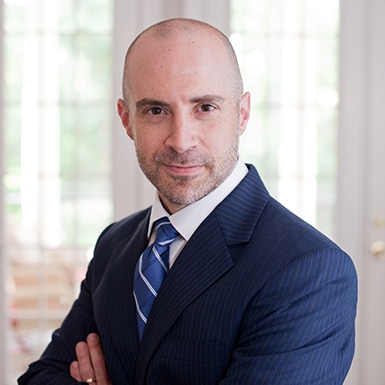 Steve Lowry is an award-winning litigator who has secured record-setting jury verdicts on behalf of his clients. A passionate advocate for individuals who have been harmed by the actions of others, Steve has won numerous top 10 verdicts in Georgia.
Read more about Stephen G. Lowry here.