Pilot Program Encourages Younger Drivers to Try Interstate Trucking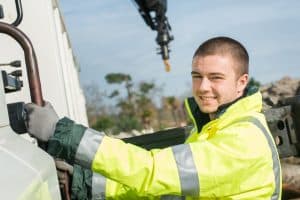 The Federal Motor Carrier Safety Administration (FMCSA) is ready to allow young apprentices the opportunity to drive a big rig across state lines through participation in the Safe Driver Apprenticeship Pilot program.
What is the Safe Driver Apprenticeship Program?
The Safe Driver Apprenticeship Program (SDAP) is a federal pilot program designed to assess the safety, benefits, and risks associated with allowing 18- to 20-year-olds to operate commercial trucks interstate. The program will require those under 21 to pass competency assessments and complete two probationary periods of interstate driving under the supervision of an experienced driver in the passenger seat. The supervisor must be at least 26 years of age, have a valid Commercial Driver's License (CDL), at least five years of interstate commercial driving experience, and have been employed as a trucker for the past two years. After the second probationary period is completed, apprentice drivers will be eligible to operate a commercial truck interstate unsupervised.
The SDAP will grant participating carriers and drivers an exemption from regulatory requirements that a CDL holder be at least 21 years of age before operating in interstate commerce. The pilot program will gather data on these apprentices until they are 21, when they no longer need an exemption to drive a commercial truck across state lines.
Nation still experiencing commercial driver shortage
 Many believe that the FMCSA's willingness to launch the SDAP program is rooted in the critical shortage of truck drivers the country has experienced over the past 10 years. The trucking industry is currently short approximately 80,000 drivers, and according to the American Trucking Associations (ATA), the nation's truck driver shortage could exceed 160,000 by 2030. Because the majority of the country's freight is transported via US highways, this shortage continues to adversely impact the nation's economy.
The following factors are major contributors to the national truck driver shortage:
The trucking industry is comprised mainly of male employees 45 years old and older. According to Zippia, which verifies its information with the Bureau of Labor Statistics (BLS), the average commercial truck driver in the US is 48 years old, and many are expected to retire within the next two decades. Minorities and women are significantly underrepresented in the trucking industry (women make up just 9% of all commercial truck drivers).
Age requirements. According to Redwood, the 18-20-year-old age group has the highest employment rate of any age bracket, and having 21 as the minimum age for a commercial truck driver eliminates a large pool of competent workers. Many believe that federal requirements for interstate drivers being at least 21 years of age leave a three-year post-high school age gap, a critical time during which potential employees decide to pursue other employment opportunities.
Many truck drivers, particularly new ones, are assigned to routes that keep them on the road for extended periods, allowing them to return home just a few times each month. For many, this lifestyle is far from ideal and discourages them from considering a career as a truck driver. While increasing time at home and decreasing time on the road would alleviate many of those lifestyle issues, doing so is difficult when there aren't enough drivers to go around.
Sleep deprivation. Under pressure to deliver their freight to its destination as quickly as possible, some drivers skip mandatory sleep breaks. This affects the driver physically and mentally and can lead to brain fog, poor judgment, and being more prone to accidents, particularly on long trips.
As younger drivers are being recruited to replace retiring truckers and alleviate the extreme shortage of drivers, the nation's roads continue to become more dangerous. If you were seriously injured in an accident involving a commercial truck, Harris Lowry Manton LLP will help you obtain fair compensation for your injuries. Call us in Atlanta at 404-998-8847, Savannah at 912-417-3774, or complete our contact form to arrange your free initial consultation with an experienced truck accident attorney today.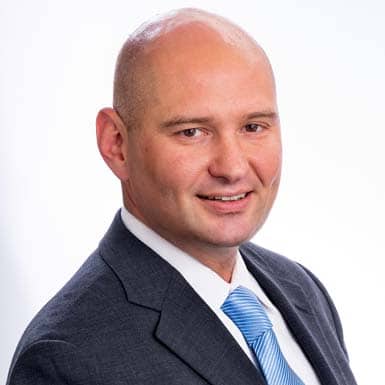 Jed Manton is committed to representing individuals and business that have been harmed by the actions of others. With a solid track record, Jed has helped numerous clients who have been seriously injured or who have lost a loved one obtain justice, while holding the wrongdoer accountable.
Read more about Jed D. Manton here.