Potential Class Action Lawsuit Says Mattress Is a Health Hazard
A consumer who allegedly had to spend months in a hotel after her home was contaminated by fiberglass is leading a proposed class action lawsuit against Zinus, the manufacturer of the popular and affordable Green Tea Mattress. The Zinus queen-sized Green Tea memory foam mattress retails for slightly over $300 on Amazon, where over 130,000 reviewers rated it 4.4 out of 5 stars.
Plaintiffs claim fiberglass in Zinus Green Tree mattress led to injuries
According to the lawsuit, the woman and her husband sustained tens of thousands of dollars in property damage and over $20,00 for professional remediation services after purchasing a Zinus Green Tea Mattress for their child at their local Walmart store in 2019. In addition, several thousand others across the country allege that the Green Tea mattress contains flame-resistant fiberglass fibers that lead to various serious health problems when released.
Zinus has been manufacturing mattresses infused with natural ingredients like green tea, olive oil, and charcoal since 2004. The company also uses glass fibers (fiberglass) as a fire retardant in its mattresses. Fiberglass, a combination of plastic and glass, is known to aggravate the eyes, nose, and throat. However, the Consumer Product Safety Commission (CPSC) says the type used in the mattress is not considered dangerous or a cause of long-term health issues.
According to  CBS News, the CPSC says that most complaints about the mattress have come from those who removed, unzipped, or damaged the outer cover, but if the cover remains intact, exposure to fiberglass particles should be minimal. In addition, according to Zinus, the fire-resistant material in its product is "standard in the mattress industry" and is not considered hazardous.
According to numerous lawsuits, because the cover has a zipper and the tag of the mattress contains no warnings regarding the dangers of fiberglass exposure, consumers mistakenly believe it is safe to remove the outer cover for cleaning, which subsequently can expose them to shards of glass. One California woman claims in her lawsuit that the Zinus mattress she bought on Amazon for $400 wound up costing her almost $20,000 in medical bills after fiberglass exposure left visible scars on her four-year-old's chest and legs.
This is not the first run-in that Zinus has had related to its products. In November 2020, the company recalled specific models of its metal bunk beds due to a safety hazard. According to the bed recall, the welds that secure the upper bunk can break apart, causing the upper bunk to collapse and lead to fall and injury hazards. Zinus received 13 reports of the bunk bed welds falling apart before issuing the recall.
Filing a child injury claim
Children seriously injured by various dangerous or defective products, including Zinus mattresses, may be entitled to legal compensation through a personal injury lawsuit. Under Georgia law, parents or legal guardians can file a personal injury lawsuit on behalf of their child up to two years from the date of the injury.
In the best interests of the child, Georgia law imposes certain rules in child personal injury cases:
Any Personal injury compensation received for the child's injuries is usually deposited in an interest-bearing account held in trust for the benefit of the child until they turn 18. With court approval, a portion of the award may be used in the interim for medical expenses.
The state has specific limitations on how and when a child's personal injury award can be accepted before they turn 18.
If a child's proposed gross settlement and net settlement exceeds $25,000 after attorney fees and court costs, the court must name a legal conservator, and the settlement must be submitted to the court for approval.
If the gross settlement is over $25,000, but the net settlement is under $25,000, then a legal conservator does not need to be appointed. However, the settlement needs to be submitted to the court for approval.
When the gross settlement and net settlement awarded to a minor is $25,000 or less, a parent or guardian may settle the claim without becoming a conservator and without court approval.
Although a child's injury claim won't magically restore a child's life to how it was before they were injured, it can decrease the financial burden on the family. Harris Lowry Manton LLP will help your family obtain fair compensation if your child was injured due to a defective product,. Call us in Atlanta at 404-998-8847, Savannah at 912-417-3774, or complete our contact form to set up a free initial consultation today.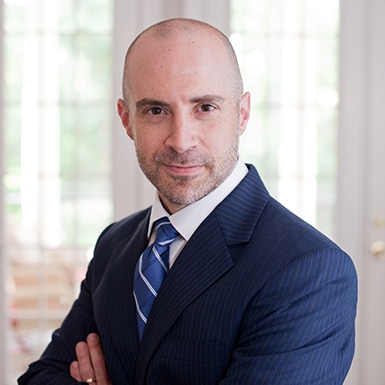 Steve Lowry is an award-winning litigator who has secured record-setting jury verdicts on behalf of his clients. A passionate advocate for individuals who have been harmed by the actions of others, Steve has won numerous top 10 verdicts in Georgia.
Read more about Stephen G. Lowry here.