UPDATE: Kids2 Joins Fisher-Price in Recalling Rocking Sleeper after Infant Deaths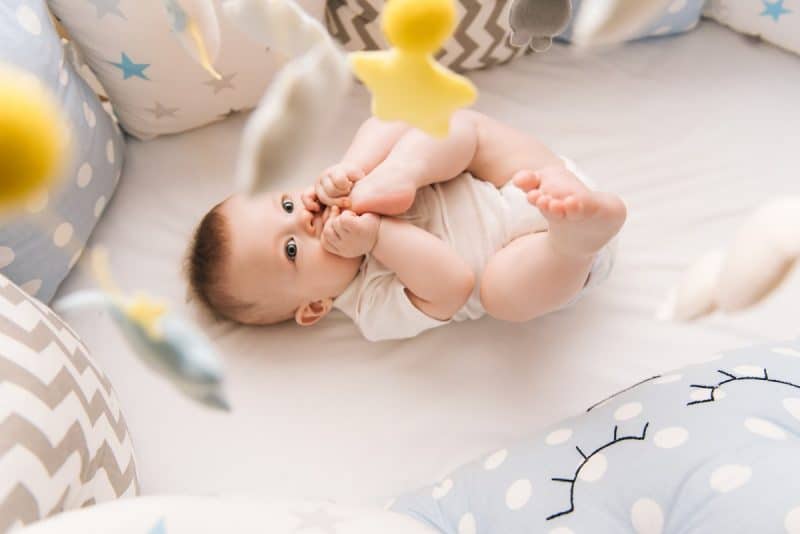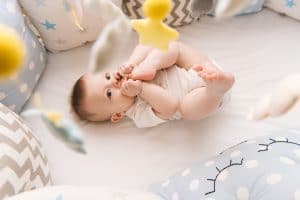 Another rocking sleeper product has been recalled after being linked to 5 infant deaths
Kids2 has recalled approximately 694,000 rocking sleepers – sold by major retailers such as Target, Walmart, and Toys "R" Us – sold between March 2012 and April 26, 2019. There are multiple models of rocking sleepers, including:
Bright Starts
Rock & Dream
Ingenuity
DreamComfort
Automatic Rock 'n Soothe Sleeper
Taggies
Disney Baby
According to CNN, since 2012, "five infant deaths have occurred 'after the infants rolled from their back to their stomach while unrestrained, or under other circumstances.'"
Rock 'n Play Sleepers Recalled after Being Linked to 30 Infant Deaths
The Consumer Product Safety Commission (CPSC), in conjunction with Fisher-Price, has issued a recall for the popular Rock 'n Play Sleeper. According to the CPSC recall notice, "Since the 2009 product introduction, over 30 infant fatalities have occurred in Rock 'n Play Sleepers, after the infants rolled over while unrestrained, or under other circumstances." Approximately 4.7 million units are being recalled.
Fisher-Price has a full list of instructions on its website detailing how to claim a full refund (for products purchased in the last 6 months) or a voucher (for products purchased more than 6 months ago) from the company. You can also call 866-812-6518 to speak with a customer service representative.
The problem with Rock n' Play Sleepers is not new
When the CPSC first issued a warning to Fisher-Price about the potential link between the infant deaths and the Rock 'n Play Sleeper, it cited 10 fatalities of children aged 3 months and older – an age when most infants are able to rollover on their own. The warning said the deaths have occurred since 2015.
However, Consumer Reports has indicated that the sleeper has been linked to the deaths of 32 infants, as far back as 2011. Per the group's research, "Medical experts tell [Consumer Reports] that babies should be placed flat on their back alone and free of soft bedding—and not at an incline—to minimize the risk of accidental suffocation. Products such as the Fisher-Price Rock 'n Play Sleeper do not align with these recommendations." To this end, Consumer Reports recommends that all inclined sleepers should be investigated, as the "products conflict with American Academy of Pediatrics' safe sleep recommendations."
Deceptive marketing practices costs parents everything
On the box of the Fisher-Price Rock 'n Play are the words "inclined sleeper designed for all-night sleep." Consumer Reports found that the Fisher-Price website also claimed the products could be used for "naptime and nighttime." The company even hired an analyst, Gary Deegear, M.D., to assure the safety of the product, and that inclined sleep would benefit babies with acid reflux.
However, Dr. Deegear is not a pediatrician, and he is not a sleep specialist, according to Consumer Reports. Furthermore, both the American Academy of Pediatrics "and the National Institute of Child Health and Human Development have long counseled against letting infants sleep unsupervised in a reclined position." Allowing children to sleep in this position can lead to those children suffocating, and the risk increases when they are restrained. Yet Fisher-Price marketed their product as safe for all-night sleep.
This type of deceptive marketing about the safety of the Rock 'n Play Sleeper leaves Fisher-Price open to a product liability lawsuit. Sadly, as many as 32 children may have died as a result of this practice.
If your child sustained injuries because of a defective children's product, you can seek justice. Harris Lowry Manton LLP offers comprehensive and compassionate counsel to families throughout Georgia. To schedule a free consultation with one of our product liability lawyers, please call us in Atlanta at 404.998.8847 or in Savannah at 912.417.3774. Or, complete our convenient contact form.