Shades of Sarah Jones: The Film World Loses Another Member of its Community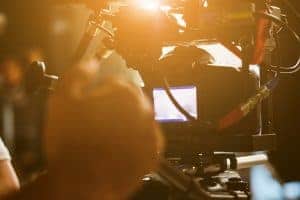 On Monday, August 14th, another woman lost her life doing what she loved for the film industry. Road racer Joi "SJ" Harris was killed on the set of Deadpool 2 while performing a stunt on her motorcycle. This was her first film role as a stunt person. The Vancouver Sun reported that "Witnesses say the female stunt driver had been maneuvering a motorcycle down a set of stairs at Jack Poole Plaza when she lost control of her bike, jumped a curb and crashed into a glass window at Shaw Tower around 8 a.m." She was pronounced dead at the scene.
Ms. Harris' death occurred almost exactly one month after John Bernecker, a stuntman for "The Walking Dead," died after falling 20 feet while on set. Mr. Bernecker was placed on life support, but pronounced dead the next day.
In the wake of these deaths, we think of the family of Sarah Elizabeth Jones. Sarah, a camera assistant, was killed three years ago on the set of Midnight Rider, when a train crashed into the film crew. Six other people were injured in that horrific crash, and Sarah died from her injuries.
The film industry is more dangerous than you might think
Over the last 27 years, 43 actors on U.S. film and television sets have been killed, and more than 150 have sustained some type of life-altering injury, according to the Daily Mail. Within the last few days, Tom Cruise sustained an injury performing a stunt for the new Mission Impossible movie. George Clooney's spinal injury during the filming of Syriana was so severe, he contemplated suicide. Harrison Ford broke his leg on the set of Star Wars: The Force Awakens. These stories received a lot of press, yet there are countless others about which most people hear nothing.
Furthermore, it appears that there is no real incentive to make movie sets any safer than they are. From the same article in the Daily Mail:
"The AP [Associated Press] found several instances in which major accidents either weren't reflected in investigation records or did not appear in an Occupational Safety and Health Administration database of the most serious set accidents…. The AP's review found that in nearly half the instances where OSHA fined studios or production companies after a serious accident, the penalty was reduced. The agency assessed roughly $404,000 in fines for 15 fatal accidents, with those penalties eventually knocked down to $236,000."
Stunt people, film crews, actors, on-set vendors: hundreds, sometimes thousands of people will ultimately work on our favorite movies in some capacity. They help to generate billions of dollars in revenue for the studios – yet those same studios refuse to take better care of the people who have made them rich. They do not always institute the right safety precautions or measures. They play down fatalities and catastrophic injuries.
The untimely and tragic death of Ms. Harris, much like that of Ms. Jones, reminds us that we must demand accountability from the workplace, no matter where it is located. Stunt work is dangerous; we should be doing all we can to ensure that it is not deadly.
Harris Lowry Manton LLP is a premier Georgia injury law firm serving clients throughout the state. If you have sustained a serious injury, or have questions about our work, please fill out our contact form. You can also reach our offices directly by phone: 404-961-7650
Harris Lowry Manton LLP is a dedicated full-service trial law firm. Our Georgia personal injury lawyers fight for the injured throughout every step of the legal process. We explain how litigation works from the moment you come into one of our offices in Atlanta or Savannah until your case is solved. Our legal team has achieved remarkable success because we leave no stone unturned when investigating our client' claims and what should have been done to prevent their injuries. We file claims against all responsible parties — not just the most obvious one.
Read more about Harris Lowry Manton LLP.