The Ultimate Car Crash Checklist for Teenagers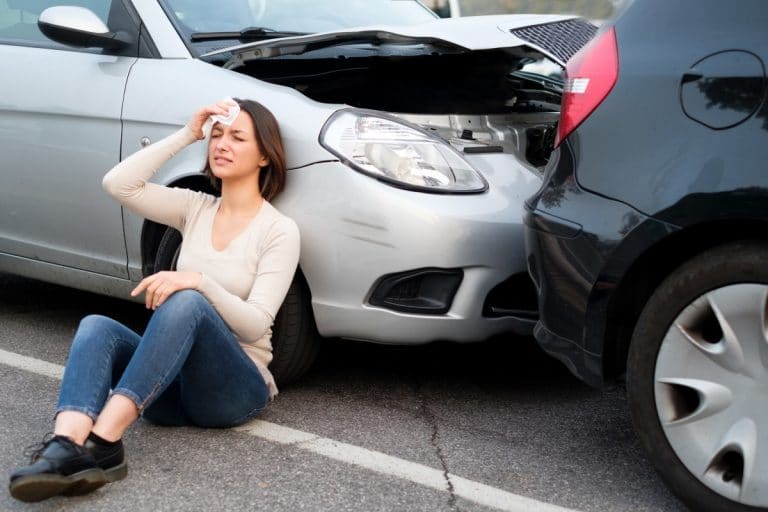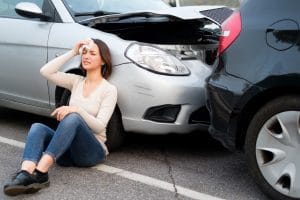 We always worry about new drivers being on the road, but knowing what to do in the event of a car crash is an entirely different kind of concern. Anything can go wrong causing injury out on the road. Your only concern is making sure that your teen comes home safely, which doesn't always happen.
Stopping to check a flat tire or smoke under the hood can make kids vulnerable to being hit by a distracted driver. Speeding can mean losing of control of a vehicle and causing a collision. No matter which side of a car accident that your child is on, he or she needs to know how to handle emergencies.
First things first: immediate steps for teen drivers
If your parents are not there to take control of the situation, you'll need to do so instead:
Remain in your vehicle and check yourself and any passengers for injuries. Concussions that may cause a traumatic brain injury may not be immediately obvious.

If it is safe to move your car, pull over to the shoulder and turn on your hazard lights. Then, exit the vehicle.
If it is not safe to move your car, turn on your hazards and set up road flares (if you have them). Them, when the road is clear, exit the vehicle and wait on the shoulder or on the sidewalk.

Call 911 to report the collision and request police and EMS assistance if there are injuries. If your car is in the roadway, let the 911 dispatcher know why you cannot move it.
Call your parents and let them know what happened.
Do not speak to the other driver or occupants of his or her vehicle other than to state that you've called for help, or to exchange basic insurance information. You'll be tempted to ask if everyone is okay, but that can be considered an admission of guilt that you've somehow caused the wreck.
What to do next
If your car is in a safe place, exit your vehicle and take pictures and video of:
The position of all cars involved
The roadway from all angles
Damage to the exterior of both vehicles
The interior of your vehicle
Any debris on the ground around both vehicles
Any bruises or cuts (lacerations) that you or your passengers may have sustained
This evidence can be crucial in determining or disputing fault after the official accident report is issued. It can also mean the difference between you being sued or you receiving a settlement for your injuries the other driver caused. Insurance companies do not like to pay out on policies unless they have to, so these pictures and photos can help you.Once the police have arrived:
Provide the officer your driver's license, insurance card, and registration.
Keep your answers short and stick to the facts.
If you aren't sure of an answer, do not give one just to get through the interview.
If you require medical treatment:
Make sure you have it documented that you were injured in a car crash.
Do not make statements to paramedics, firefighters, doctors, nurses, or others treating you about who caused the accident. You may be tempted to have a conversation with the person treating you but keep it short and sweet. You don't need to offer more detail than "I hit my head during the crash."
Your statements will wind up memorialized in your medical records, which can be used against you.
It's never too late to seek medical treatment. If you feel okay after the collision but start feeling unwell or hurt after that, see a doctor immediately. It can take time for some symptoms to present.
Next steps once you are out of immediate danger
Once you've given your statement and received medical treatment (though not necessarily in that order), you and your parents should speak with a Georgia car crash lawyer about your next steps. At Harris Lowry Manton LLP, we secure and review the accident report and your medical records, and deal with the insurance companies. We can help you obtain a rental car handle any issues that arise if you need to file a UM/UIM claim or need to access your PIP coverage. From there, we will negotiate with your insurance company for the best settlement offer possible.
If you decide to move forward with a lawsuit, we will take depositions from eyewitnesses, work with accident reconstructionists and financial experts, and prepare your case for trial. We'll speak with your teachers to see how the accident has affected your schoolwork or your participation in after-school activities. We may speak with your boss (if you have a job) or a counselor at school, if the wreck could have any effects on your potential college or career plans. Often, we are able to secure pre-trial settlements on behalf of our clients because our reputation as fierce litigators proceeds us.
If your child has been injured in a collision by an at-fault driver, let Harris Lowry Manton LLP help you. We'll seek to recover all damages that you and your child may be owed due to the actions of a negligent driver who harmed your child. To schedule your free consultation with one of our tough personal injury attorneys, call our Savannah office at 912-651-9967, our Atlanta office at 404-961-7650, or reach out to us through our contact page to tell us your story.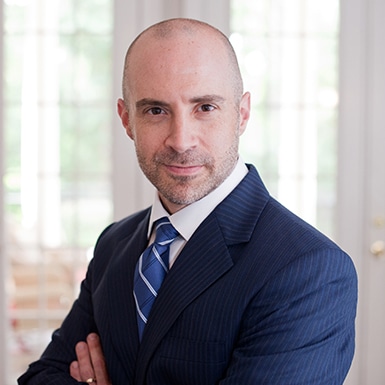 Steve Lowry is an award-winning litigator who has secured record-setting jury verdicts on behalf of his clients. A passionate advocate for individuals who have been harmed by the actions of others, Steve has won numerous top 10 verdicts in Georgia.
Read more about Stephen G. Lowry here.