The Unexpected Way Semi Trucks Contribute to Vehicle Accidents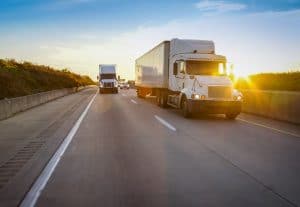 You have probably noticed those little pull-offs on the side of the highway that look like minimalist rest stops specifically for truck drivers. Sometimes there might be a patrol car parked but you rarely see any activity happening. These stops are called weigh stations and they serve a very important purpose, not just for trucks but for everyone on the road.
Weigh stations are where the Department of Transportation or state highway patrol conduct routine weight inspections of semi-trucks. It is not very glamorous, but the job is crucial to maintaining the integrity of our highways. Big rigs can contribute to causing truck accidents in more ways than you would think, and below you'll get a glimpse of how.
Why it is important to monitor overweight vehicles
The general law across the United States is that commercial trucks cannot exceed a weight of 80,000 pounds. This includes everything from the cab and trailer or flatbed to the load it carries. You might wonder why this is truly important.
The two-part answer is:
Saving money on road maintenance. States have annual budgets under which to operate that is largely funded by taxpayers. The more damage the roadways experience, the higher the budget allocation needed to fix the damage. This means the funding may exist for other important projects or needs, or that you may see a tax increase to compensate.
Accident prevention. States like Georgia are destinations for business and recreation alike. Since vehicle weight directly relates to wear and tear on roads, an even greater reason for monitoring tractor trailer weight is to aid in truck accident prevention. Fewer vehicular crashes result in less liability for the state, and fewer lives destroyed. This is a win on all sides.
Big trucks and pothole problems
Potholes are a significant problem. Tire blowouts, caused by hitting these craters, can send cars and trucks careening out of control. A 2019 report by Reasons Foundation shows that Georgia roadways rank 26th in the nation, which is an eight point drop from the previous year. The worsening of Georgia's road integrity is, in part, the result of overweight trucks weakening the roads, which causes an erosion of the gravel.
Improving urban area roadway congestion in cities such as Atlanta, where traffic flow is particularly heavy, is how Georgia can improve its ranking and reduce truck and car accidents that result in serious injury and wrongful death.
Once a large pothole forms, tires that hit these craters at excessive rates of speed can easily cause them to rupture, throwing a semi-truck off balance. When these oversized vehicles swerve, drivers may overcorrect to regain control, which can result in the truck jackknifing or even rolling over at a high rate of speed. Cars and smaller vehicles in their path have little to no chance of escape.
Where weigh stations fit in
Truck drivers are not fans of weigh stations because they create further delays in already tight schedules. Also known as "dodging the scales," it is illegal for a trucker to bypass a weigh station with an active "OPEN" sign. The truck simply rolls up to the scale to be weighed, waits for a green light signifying it complies with the weight requirements, and goes on his or her way.
Trucks can be flagged to pull over for further inspection by a DOT or a state inspection officer to look for:
Under-inflated tires, which can make trucks more difficult to control;
Low tire tread, which creates a risk of the tire causing the vehicle to skid on slick surfaces or be more susceptible to puncture;
Fluid leaks and worn or broken springs, wheels, rims, or tubing that can be tell-tale signs the vehicle is not being properly maintained;
Faulty brakes which can contribute to causing traffic accidents; and
Logbook anomalies that indicate the driver has not complied with the hours-of-service law which mandate the driver does not operate the truck in excess of federal regulations.
If any of these violations are discovered, the truck can be immediately placed out of service, which means its load cannot be delivered.
If you or a loved one have been injured or killed in an accident because the semi truck was illegally overweight, you shouldn't have to struggle with the emotional and financial pain of a loss that was someone else's fault. To schedule your free case evaluation today with the client-focused Atlanta truck accident attorneys at Harris Lowry Manton LLP, call our Atlanta office at 404-998-8847, our Savannah office at 912-417-3774, or please reach out to us through our contact page to see how we can help.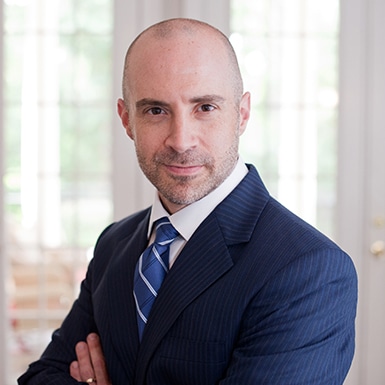 Steve Lowry is an award-winning litigator who has secured record-setting jury verdicts on behalf of his clients. A passionate advocate for individuals who have been harmed by the actions of others, Steve has won numerous top 10 verdicts in Georgia.
Read more about Stephen G. Lowry here.