Who's Responsible for Apartment Complex Safety?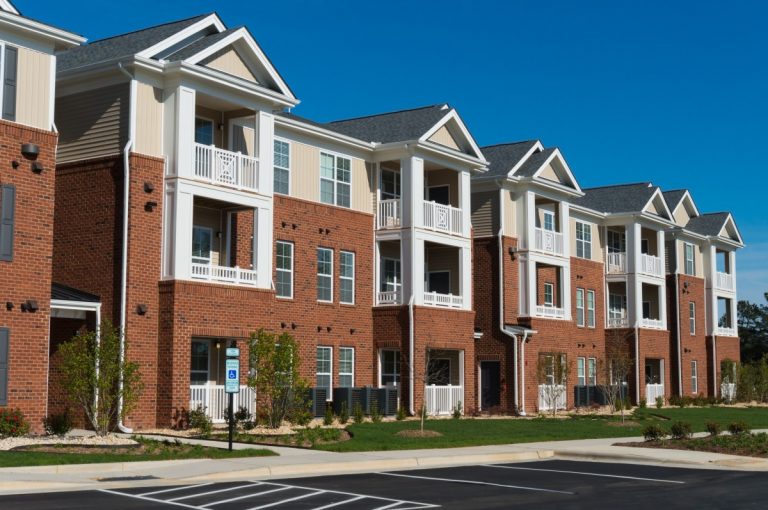 There are thousands of apartment complexes across Georgia where people from all walks of life reside. The one thing they all have in common is the right to being safe in and around their homes. The only thing that changes is who actually carries the responsible of safeguarding residents and their visitors.
Regardless of where you live, if you are a renter, you have rights if you become injured. Under Georgia code § 51-3-1, the owner of an apartment complex is liable for the injuries to residents or their invited guests if the owner fails to exercise ordinary care in maintaining a safe premises. This statute covers a fairly broad range of liability based on the known activity and risks at each complex.
Three categories of apartment complexes with different ownership liability
Public housing
Public housing is another name for low-income housing. Residents must fall under specific criteria to qualify to live in these complexes for significantly reduced rent. These housing and apartment complexes are owned by the city, which typically contracts with a property management company to handle the day to day operations and resident issues. Ultimately, the city is primarily liable for any safety concerns on their property.
Because of the limited budget to run these complexes, public housing tends to be neglected. This creates a dangerous environment for residents. Everything from regular criminal activity to units falling into a state of disrepair force residents to risk their safety.
In January of 2019, a long-term safety crisis at a public housing complex in Columbia, South Carolina finally imploded when a known gas leak caused the wrongful deaths of two residents. An inspection of the premises also revealed dangers such as missing and outdated smoke alarms, charred walls, and insect and rodent infestations that forced the housing authority to finally relocate all tenants and condemn the complex.
Private housing
Private housing is the most common type of apartment complex, which is typically owned by a larger privately owned company that holds title to several different rental complexes. Units are rented to anyone who qualifies under the company's application process. The complex is managed by employees of the company who act as its agents when dealing with tenant issues and concerns. The last couple of months of 2019 were particularly busy for both Atlanta and Savannah area apartment complexes, which experienced a barrage of violent crime and structure fires.
There have been shootings at numerous apartment complexes leaving residents and guests injured and killed, which could potentially lead to liability for the property owners. If a complex has become unsafe, the owners have a duty to correct the situation to exercise ordinary care in maintaining a safe premises. If criminal activity such as robberies and shootings are regular occurrences, the owners need to take additional steps to vet all tenants before renting to them. Owners also may need to hire private security to safeguard residents and guests until the risk can be eliminated. Other avenues can be pursued as well such as installing a security gate, and adding motion sensor lights and video cameras to deter criminal activity.
Fires can be caused by a host of things in an apartment, and frequently they quickly get out of control, taking multiple units with them. Most complexes have rules that need to be followed and failure to comply may result in an eviction. Frequently, apartment complexes ban lighting of fireworks and use of private barbecue grills on patios and balconies. If residents are known to be repeat violators of these safety rules, management has the right to pursue eviction. If management fails to uphold these rules and a fire breaks out as a result, they have failed to exercise ordinary care in maintaining a safe premises.
University housing
There are two different types of housing for college students where the liability may not be crystal clear. It's all based on ownership. The school itself bears responsibility for the safety of the premises it owns such as on-campus dormitories and off campus apartments.
There are, however, off-campus student apartments owned by private companies who may or may not partner with a college or university. They are specifically geared toward enrolled college students who prefer the off-campus lifestyle but still want a semi-supervised environment. Some of these complexes offer campus shuttle and other services that may complicate who is actually liable for any injuries.
When taking on the responsibility of making housing available to young residents, plenty can go wrong and the owner of the property needs to anticipate and guard against reasonable injuries under the circumstances. Some of the complaints noted in Atlanta area student apartments include:
Fire alarms failing so that if a fire ignites, students will have no warning to get out.
Loose door locks making it easy for break-ins and assaults.
Failure to verify student status for all residents renting apartments, making it easy for someone with a dangerous criminal history to be given access to students.
You can make a claim for compensation for your injuries in a premises liability lawsuit. The attorneys at Harris Lowry Manton LLP know the right questions to ask to determine whether a duty to protect you was breached, which led to your injury. We won't stop until those responsible for you coming to harm are held accountable. Our legal professionals are at the ready to help you when you have been wronged.
To schedule your free consultation with one of our premises liability attorneys, call our Savannah office at 912-651-9967, our Atlanta office at 404-961-7650, or reach out to us through our contact page today to tell us your story.