A Fiery Van Rollover in Atlanta Led to Six Deaths and 10 Injuries
On Saturday, a van carrying 16 people burst into flames on I-85 in Gwinnett County. An investigation is currently underway as to what caused the van to rollover and burst into flames. WSB-TV Atlanta reports that investigators believe another vehicle may have been involved, and FOX 5 Atlanta confirms that report, saying witnesses at the scene stated there may have been another vehicle.
The experienced lawyers at Harris Lowry Manton LLP have seen this type of tragic incident before and have secured justice on behalf of clients who have been killed or catastrophically injured. In 2011, Mr. Kharka Chhetri died when a tire defect caused a tire tread to separate while he was a passenger in a 15-passenger van. As a result, the driver lost control of the van and hit a highway guardrail, causing the van to rollover. We filed that lawsuit on behalf of Mr. Chhetri's family, and the other passengers who were in the van when it rolled over. The firm secured a $16.5 million verdict for Mr. Chhetri's family, as well as confidential settlements for additional passengers, against Michelin North America, Inc. for its negligent design and manufacture of the tire.
How common are vehicle fires?
Vehicle fires are more common than you might think, and the causes are varied. According to the National Fire Protection Association (NFPA), there were more than 212,000 vehicle fires in 2018, leading to "560 civilian deaths [and] 1,500 civilian injuries." Only residential house fires caused more injuries, fatalities, and property loss.
Per NFPA data, the primary cause of these vehicle fires was mechanical and electrical failure and/or malfunctions. Approximately 63% of all vehicle fires started in the engine area, running gear, or wheel area, and more were thought to be caused by the "ignition of electrical wire or cable insulation than any other specific item." Fuel tank and fuel line issues accounted for about 12% of all vehicle fires.
The leading cause of fatalities stemming from vehicle fires, however, was collisions, overturns, or run overs. Approximately 63% of all vehicle fire fatalities were the result of a collision, overturn, or run over.
Data from the U.S. Fire Administration supports the NFPA's findings:
"Eighty-three percent of highway vehicle fires occurred in passenger vehicles.
Sixty-two percent of highway vehicle fires and 36 percent of fatal highway vehicle fires originated in the engine, running gear or wheel area of the vehicle.
Mechanical failure was the leading factor contributing to the ignition of highway vehicle fires (45 percent).
Insulation around electrical wiring (29 percent) and flammable liquids in the engine area (18 percent) were the most common items first ignited in highway vehicle fires.
Sixty percent of fatal vehicle fires were the result of a collision."
As you can see, many vehicle fires are the result of a problem within the vehicle itself, which often points to a design or manufacturing defect. In some cases, the defects keep making their way into the vehicles' design and manufacturing. For example, General Motors just recalled two of their passenger vans (the Chevy Express and the GMC Savana) for a defect that poses a risk of an engine fire. It is the second time they've had to recall these same models in 10 years.
Multi-passenger vans are at a risk of rollovers
Larger vehicles, like SUVs and vans, are prone to rollovers, and 15-passenger vans – like the one that burst into flames on Saturday – pose significant safety risks. The National Highway Traffic Safety Administration (NHTSA) reported in 2006 that large vans are more likely to rollover. According to ABC News:
Vans carrying 10 or more passengers were almost three times more prone to rollovers than vehicles occupied by fewer people.
The [NHTSA] found that vehicles carrying between one and nine passengers had a rollover ratio of 12.7 percent; vans carrying 10 or more people has a 35.4 rollover ratio. (Vans carrying 16 or more people had a 70 percent rollover ratio.)
The reason for the high rollover rate is due to the vans' centers of gravity. Unlike a passenger car, a van's center of gravity will shift as more people get into the vehicle. The NHTSA issued another warning about these specific vehicles in 2018, listing nine (9) different safety suggestions to help protect drivers and passengers.
Harris Lowry Manton LLP is keeping the families of the victims of Saturday's deadly incident in our thoughts. We hope investigators can find the cause of the fire and resulting rollover quickly, to give the families and injury victims some closure, and to help them decide what their next steps should be.
Harris Lowry Manton LLP serves clients throughout Georgia. Please call us in Atlanta at 404-998-8847, in Savannah at 912-417-3774, or fill out our contact page to schedule a free consultation.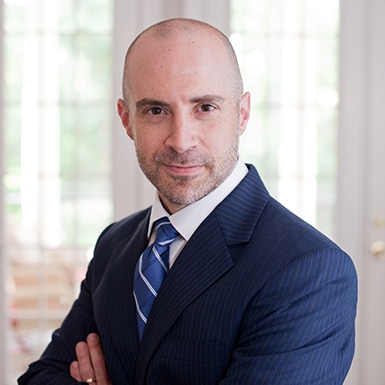 Steve Lowry is an award-winning litigator who has secured record-setting jury verdicts on behalf of his clients. A passionate advocate for individuals who have been harmed by the actions of others, Steve has won numerous top 10 verdicts in Georgia.
Read more about Stephen G. Lowry here.