Amazon's Evasion of Responsibility for Vehicle Accident Injuries Could Soon End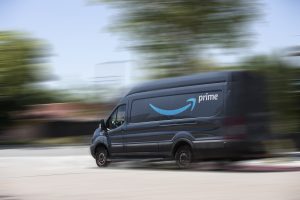 It goes without saying that Amazon is a massive company. With billions of products and services, the company is a complex behemoth. The backbone of Amazon's success is a highly advanced logistical structure the likes of which the world has never seen. Unfortunately, Amazon's highly efficient processes often come at the expense of the very people they employ.
In order to maintain a reputation for speed and accuracy, warehouse workers move at a swift pace for long hours to sort and pack orders for delivery. While conditions inside the warehouse can be rigorously controlled, monitored, and even partially automated, what happens when orders leave the warehouse involves a completely different system.
In Amazon's case, the complexities of delivering their orders required a novel structure, one so drastic that it spawned an entirely new subsidiary company, Amazon Logistics. This company within a company does not, in fact, deliver packages. Instead, Amazon Logistics gave rise to thousands of small businesses in the past few years that contract with the subsidiary to provide last-mile delivery services.
These contracted companies lease their vehicles from Amazon, receive delivery and routing instructions from Amazon, and are monitored and evaluated by Amazon. They are, in nearly every way that matters, Amazon subsidiaries. However, the important (and relevant) distinction is that these companies are separate and distinct legal entities that carry their own insurance and pay their own employees.
Until now, this arrangement has allowed Amazon Logistics to mostly avoid liability when delivery drivers are involved in crashes. They are certainly not the only company that has managed to skirt the law. As Bloomberg reports:
Delivery accidents are a global problem not unique to Amazon. Drivers for UPS and FedEx Corp. are involved in hundreds of crashes each year in the U.S. alone, according to the federal Department of Transportation. Most Amazon delivery van crashes aren't reported to the agency since the vehicles weigh less than the 10,000-pound threshold that requires reporting.
Amazon's delivery fleet of vehicles that are leased to contracted operators is mostly composed of vehicles that fall below the commercial weight class that would require incidents to be reported to the federal Department of Transportation (DOT). This is significant because there is no way to accurately track exactly how many crashes Amazon fleet drivers are involved in each year, and therefore no way to truly know the scope of the problem.
According to data compiled by Bloomberg in November 2021, Amazon Logistics has been named as a defendant in at least 119 motor vehicle injury lawsuits in 35 states so far this year. The problem is that employment law varies significantly from state to state. Because proving that Amazon Logistics or its parent company Amazon should be held liable is not straightforward, success is far from guaranteed.
Will Amazon finally be held accountable for delivery vehicle accidents?
A recent lawsuit filed in a Georgia state court may pave the way to holding Amazon liable for injuries caused by its contracted drivers. The lawsuit was filed by an attorney for Ans Rana, a 24-year-old aspiring doctor who was involved in a devastating crash in March of 2021. According to Bloomberg, Rana was in the backseat of his brother's Tesla when they slowed to a stop behind a disabled vehicle on I-75 in Atlanta.
Just a few seconds later, an Amazon delivery van struck the rear of the Tesla. The lawsuit alleges that the van was traveling 67.73 mph in a 55-mph zone. The damages were catastrophic. Rana, who was seated in the back seat, bore the brunt of the impact. The 24-year-old suffered catastrophic brain and spinal-cord injuries. After months in the hospital, Rana is now confined to a motorized wheelchair, unable to perform simple tasks without assistance, and burdened with over $2 million and counting in medical bills.
The precision of the vehicle speed was recorded by Amazon's own Flex app, which is one of many tools Amazon Logistics uses to monitor and manage their delivery vehicles and contracted drivers. These tools are used to compile data to evaluate drivers, and those evaluations make their way back to contractors in the form of performance reports and recommendations to remove drivers who are not up to Amazon's standards. The company's heavy oversight of contractor operations—by way of algorithms and electronic devices the company uses to manage its sprawling logistical operation—might be the key to making Amazon Logistics liable for injuries caused by contracted drivers.
Amazon denies legal culpability because the driver worked for Harper Logistics LLC, one of thousands of small businesses launched in recent years specifically to deliver Amazon packages. By focusing on the key role played by the algorithms, Rana's attorney is seeking to prove that Amazon actually controls the operation of these contracted delivery drivers by managing everything from how many packages drivers must deliver to whether the contracted drivers should be retained or fired. Establishing that Amazon isn't just a customer of Harper Logistics, but actually manages it from afar, is critical to holding the e-commerce giant liable for Rana's pain and suffering, medical bills, and a lifetime of diminished earnings.
We intend to follow this case closely. The outcome of this case could bring about a sea of change in the way Amazon and its subsidiaries are held liable for accidents and resulting injuries that occur under their corporate umbrella.
University of Miami Law Professor Andrew Elmore recently weighed in on the case, saying "Proving the company is responsible for the crash is far from assured because the laws on employment vary from state to state and courts have gone both ways… The question is whether Amazon is vicariously liable as an employer because of the control it has over the driver," he said. "It had a lot of control, and it could be held liable."
Regardless of the outcome in this particular case, sustaining catastrophic injuries in a vehicle crash often has life-altering consequences. That's why it's important to have experienced attorneys on your side who will fight to get you the compensation you need for medical expenses, lost wages, and other damages.
If you or your loved one has been injured in a crash, contact the experienced Atlanta and Savannah car accident attorneys at Harris Lowry Manton LLP today to discuss your case. Use our contact form to schedule a free, confidential appointment or call our Atlanta office at 404-998-8847 or our Savannah office at 912-417-3774.
Read More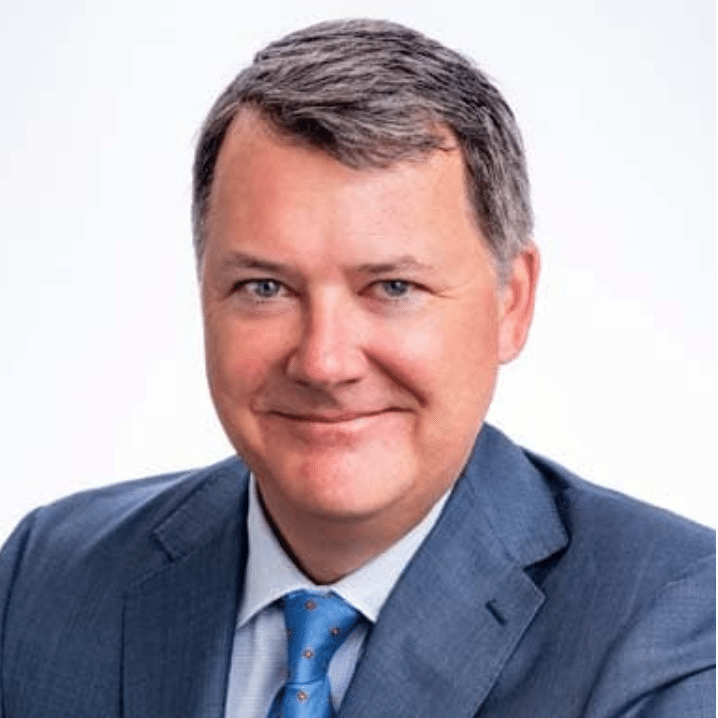 One of the nation's top trial attorneys, Jeff Harris is an award-winning litigator who handles high-profile, complex cases across a wide variety of practice areas. He excels at securing justice for clients who have been seriously injured or killed, holding responsible parties accountable for their actions as well as their negligence.
Read more about Jeffrey R. Harris here.