Why Intersections Are at the Root of So Many Collisions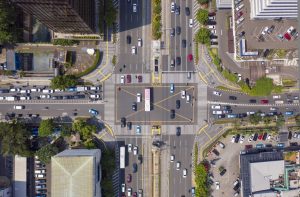 Intersections, where several streets or road come together, tend to be the scene of many motor vehicle accidents. Increased traffic congestion, multiple signage, distracted drivers, pedestrians and cyclists – all of these factors can add to the risk of a collision and injuries. No matter what the reason for the crash, statistics show that a majority of accidents occur in intersections, and a majority of those accidents occur due to driver negligence.
Why are intersections inherently dangerous?
According to the National Highway Traffic Safety Administration (NHTSA), 40 percent of all motor vehicle crashes occur in intersections. Further, nearly every single one of these crashes – 96 percent – are preventable, with the cause reported as "driver error." The report went on to investigate the reasons for driver error and found that intersection crashes happen from driver actions like:
False assumption of other's action
Illegal maneuver
Inadequate surveillance
Inattention
Misjudgment of gap or other's speed
Too fast for conditions or aggressive driving
Turned with obstructed view
Because of the way they work, many intersection collisions end up being side-impact collisions, also called broadside or T-bone crashes. Side-impact crashes often result in serious injury, as the driver and passenger sides of a vehicle don't provide as much protection to occupants as the front cabin. Even with airbags, occupants of a vehicle in an intersection crash can experience a variety of injuries.
Most dangerous intersections in Atlanta
Channel 2 Action News investigated accident data in the largest cities and counties in metro Atlanta, and came up with a list of the most accident-prone intersections. The list includes the following intersections:
Piedmont Avenue and Monroe Drive, Atlanta
Briarcliff Road and North Druid Hills Road, DeKalb County
Memorial Drive and N Road, Stone Mountain
East Park Place & Stone Mountain Hwy, Stone Mountain
Covington Highway and Lithonia Rd, Lithonia
Cobb Place Blvd. and Earnest Barrett Pkwy, Kennesaw
Jimmy Carter Blvd. and Peachtree Industrial Blvd., Norcross
State Road 316 and Harbins Rd, Dacula
Although it may be surprising that only two of these intersections are located within metro Atlanta, Channel 2 pointed out that a "spokesman for the Atlanta Regional Commission, which studies traffic, hypothesized that people driving in the suburbs are generally moving faster than in the congested streets of Atlanta."
Most dangerous intersections in Savannah
In Savannah, WTOC 11 undertook a similar investigation to find out the area's most hazardous intersections. The most dangerous intersections include:
Abercorn and White Bluff
I-16 and Chatham Parkway
King George and Abercorn
Abercorn and Rio Road
DeRenne Avenue and Truman Parkway
Martin Luther King and 37th Street
As WTOC explains, "Most of these crashes have nothing to do with the intersection's design. It's mostly all driver error. According to the National Highway Traffic Safety Administration, 96 percent of intersection crashes are the driver's fault. Savannah's traffic engineer claims the biggest trend they see is ultimately distraction, which leads to high numbers of rear ends and misjudging the yield to left turns."
Avoiding intersection collisions and accidents
There is no way to prevent another driver from acting negligently or driving while distracted. However, you can learn how to avoid reckless drivers and potentially protect yourself and your loved ones if the unexpected happens. Many insurance and road safety companies recommend the following actions when approaching or in an intersection:
Avoid tailgating. This rule applies in all traffic situations, but is especially important when coming to an intersection. Vehicles are more likely to stop short, and you should leave yourself a buffer space for braking or for getting out of the way in case of an accident in front of you.
Keep an eye on your surroundings. Intersections tend to be a hub of activity, so be aware of what's going on around you. Look out for pedestrians, people walking dogs, strollers, other cars, and cyclists.
Don't run a yellow light. Yellow lights vary in length, so don't think you can "beat a light." Drivers tend to speed up when going through a yellow, which can cause a very serious collision, especially if a driver or pedestrian is coming the other way.
Always use your turn signal. Turn signals are meant to show your intent to other drivers on the road. When making a turn at an intersection, always use your signal. This is especially important when turning left. Another thing to keep in mind when turning left is to ensure you are in the turning lane in a timely manner. Do not attempt to cut through a lane of traffic to make a last-minute turn.
Proceed with caution. When the light turns green, proceed carefully. Beware of drivers speeding through trying to beat a yellow light, or just flat-out running a red light. Make sure you also check crosswalks for pedestrians or cyclists who have not yet made it across the street.
Related: What Are the Most Dangerous Roads in Georgia?
The experienced lawyers at Harris Lowry Manton LLP can help if you or a loved one were injured in a car crash that wasn't your fault. We seek financial compensation on your behalf for your injuries and losses.
To schedule your free, confidential case evaluation today, call our Atlanta office at 404-998-8847, our Savannah office at 912-417-3774, or we invite you to reach out to us through our contact page to share your experience.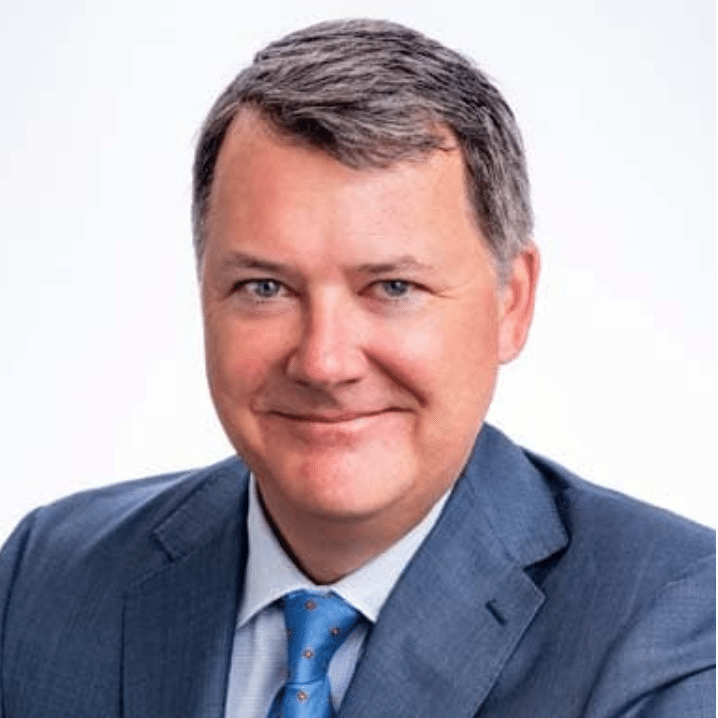 One of the nation's top trial attorneys, Jeff Harris is an award-winning litigator who handles high-profile, complex cases across a wide variety of practice areas. He excels at securing justice for clients who have been seriously injured or killed, holding responsible parties accountable for their actions as well as their negligence.
Read more about Jeffrey R. Harris here.