Emory University and Grady Memorial Hospital to Study Atlanta Car Accidents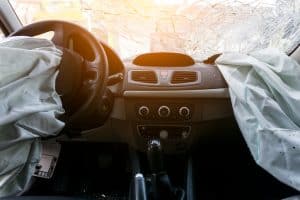 More than 1,000 Georgians die in auto accidents every year. In an effort to reduce these fatalities, the Injury Prevention Research Center at Emory University, Grady Memorial Hospital in Atlanta, and the University of Michigan are teaming up on a five-year project. Working with a $4 million grant from the National Highway of Traffic Safety Administration (NHTSA), researchers will launch a center to collect data on crashes and resulting injuries.
The project plans to create a Crash Injury Research and Engineering Network center (CIREN), to conduct research. CIREN centers are one of the NHTSA's most valuable resources to collect data on vehicle performance in crashes.
How the study will work
The focus of the study is on injuries caused in car accidents involving newer vehicles; therefore the research will involve only cars six or fewer years older than the date of the beginning of the study. And, after the first year of the study, researchers plan to add accidents involving pedestrians and motorcycles.
When someone is injured in an accident and brought via helicopter to Grady Memorial's trauma center, they are enrolled in the program. From there, investigators will study damage to the vehicles—both interior and exterior—and document the scene of the crash. They will also collect detailed information on occupant injuries and match them up to the corresponding parts of the vehicle. Researchers plan to collect data on 300 patients per year, from about 65 Atlanta car crashes.
After the data runs through a quality assurance process, the CIREN data is made available to the public for transparency. Lawmakers often turn to CIREN research and statistics when drafting legislation on vehicle safety. The research also helps when designing roadways and traffic patterns. All of this research, over the four-year period, is meant to collect valuable data with the goal of reducing car accidents, injuries, and fatalities.
Even if you drive safely, there is no guarantee you can trust the other drivers on the road to act prudently. Car crashes happen way too often on our roads and highways. If you are involved in an accident, remember to seek medical attention as soon as possible. Even if you do not feel injured, remember that some injuries take time to appear, or may be overlooked in the chaos of the accident. Your priority should be your safety and well-being.
If you or a loved one were hurt in an accident, the attorneys at Harris Lowry Manton LLP are here to help with your legal claims. At HLM, we answer all your questions and make the legal process easier while you take time to heal from your injuries. To arrange a no-obligation consultation, call us at 404-961-7650 at our Atlanta office, or in Savannah at 912-651-9967, or fill out our contact form.
Related Articles
Harris Lowry Manton LLP is a dedicated full-service trial law firm. Our Georgia personal injury lawyers fight for the injured throughout every step of the legal process. We explain how litigation works from the moment you come into one of our offices in Atlanta or Savannah until your case is solved. Our legal team has achieved remarkable success because we leave no stone unturned when investigating our client' claims and what should have been done to prevent their injuries. We file claims against all responsible parties — not just the most obvious one.
Read more about Harris Lowry Manton LLP.