Another Self-Driving Car Crash in Arizona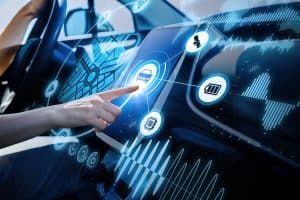 Less than two months after a pedestrian was struck and killed by a self-driving Uber in Tempe, Arizona, more bad news about autonomous vehicles comes out of the Grand Canyon state. A self-driving Waymo minivan was involved in a collision when it collided with another vehicle in Chandler, Arizona on May 4, 2018. The safety driver of the minivan sustained minor injuries.
Although this incident occurred on the other side of the country, it is something we need to pay attention to, as self-driving vehicles are on their way to Atlanta, with a testing site coming soon to Peachtree Corners.
What happened in the crash in Chandler?
A minivan owned by Waymo, an autonomous car development company and subsidiary of Google's parent company, Alphabet Inc., was struck by a Honda Civic heading in the opposite direction that had swerved to avoid another car. After news outlets first reported that the minivan was in autonomous mode at the time of the crash, they later confirmed that the human safety driver actually had control of the vehicle at the time of the crash. Authorities also stated that based on preliminary evidence and dashcam video from the minivan, the Waymo car was not at fault.
Chandler police released a statement regarding the crash.
Will this help or hurt the future of self-driving cars?
Even though the self-driving car and driver do not appear to be at fault in this incident, it remains to be seen whether or not it will ease the public's fears about autonomous vehicles.
According to an article from Wired, Waymo vehicles have driven five million miles on public roads since its program began (as the Google Self Driving Program) in 2009. They have been involved in 30 crashes. In contrast, humans crash their cars roughly 4.2 times every million miles. That would make 21 crashes per five million miles, an approximate match to Waymo's accident record.
Road deaths and injuries will never reach zero, but autonomous technology has the potential to minimize those numbers. Technology doesn't get sleepy, intoxicated, or angry behind the wheel. It may just be a matter of when we are confident the technology is ready for us—or we are ready for the technology.
Keeping you safe on the road is our highest priority. If you've been injured in a car wreck in Georgia, the lawyers at Harris Lowry Manton LLP may be able to help. Call us today at 404-961-7650 at our Atlanta office, or in Savannah at 912-651-9967, or fill out our contact form.
Related Articles
Steve Lowry is an award-winning litigator who has secured record-setting jury verdicts on behalf of his clients. A passionate advocate for individuals who have been harmed by the actions of others, Steve has won numerous top 10 verdicts in Georgia.
Read more about Stephen G. Lowry here.