Filing a Wrongful Death Lawsuit in the Georgia Courts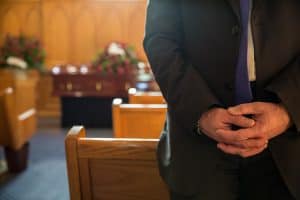 The painful death of a loved one is even more tragic when caused by the negligent actions of another. Legal professionals refer to these fatalities as wrongful deaths, and surviving family members may be entitled to compensation for the loss of their loved one. However, the various rules and regulations of the Georgia legal system can make a wrongful death claim challenging to pursue. From time limitations to appropriate damage amounts, these cases require the knowledge and skill of an experienced Georgia wrongful death lawyer.
Statute of limitations for filing a wrongful death claim
The statute of limitations determines how long you have to file a wrongful death case with the courts. Under Georgia law, any person or estate with a wrongful death claim usually must file the lawsuit within two years of the victim's death. Under certain circumstances, the time allotted may be shorter or longer. Once the statute of limitations expires, you can no longer pursue compensation in a court of law, potentially leaving your family without any monetary award.
What is standing to sue?
Under Georgia law, an individual must have standing to file a lawsuit. This means that the party bringing suit must have a substantial connection to the injury or harm committed. In the case of wrongful death, statutes describe who has standing to sue within the Georgia courts:
A surviving spouse may file suit to recover for his or her loss.
Spouse with children. If the decedent is survived by a spouse and children, the spouse may file suit on behalf of himself or herself as well as the children.
If there is no spouse, the surviving children may file a claim.
If the victim has no spouse or children, surviving parents may file a claim for compensation.
Another representative. The court may appoint someone else to bring the lawsuit on behalf of the victim's heirs if none of these other situations apply.
Determining damages
Damages in a wrongful death case are based on a valuation of the decedent's life, a calculation that is often one of the most contentious aspects of the case. In the Georgia courts, this amount is determined from the perspective of the deceased and not the survivors. Therefore, courts award damage amounts that reflect what the decedent lost, not the pain and injury suffered by the family. It is important to note that these cases can take years to conclude, especially if one or more parties have grounds for an appeal. For example, the Georgia Supreme Court is currently hearing arguments from a 2013 wrongful death claim.  While not all cases take this long to conclude, the complexity of a wrongful death case is best left to experienced lawyers.
If you lost a family member to another person's negligence, contact the lawyers of Harris Lowry Manton LLP. Call us today at 404-961-7650 in Atlanta, at 912-651-9967 in Savannah, or complete our contact form to schedule a consultation. Our wrongful death lawyers in Atlanta and Savannah may be able to help you.
Related Wrongful Death Articles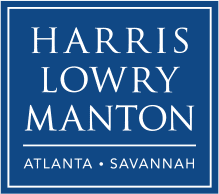 Harris Lowry Manton LLP is a dedicated full-service trial law firm. Our Georgia personal injury lawyers fight for the injured throughout every step of the legal process. We explain how litigation works from the moment you come into one of our offices in Atlanta or Savannah until your case is solved. Our legal team has achieved remarkable success because we leave no stone unturned when investigating our client' claims and what should have been done to prevent their injuries. We file claims against all responsible parties — not just the most obvious one.
Read more about Harris Lowry Manton LLP.